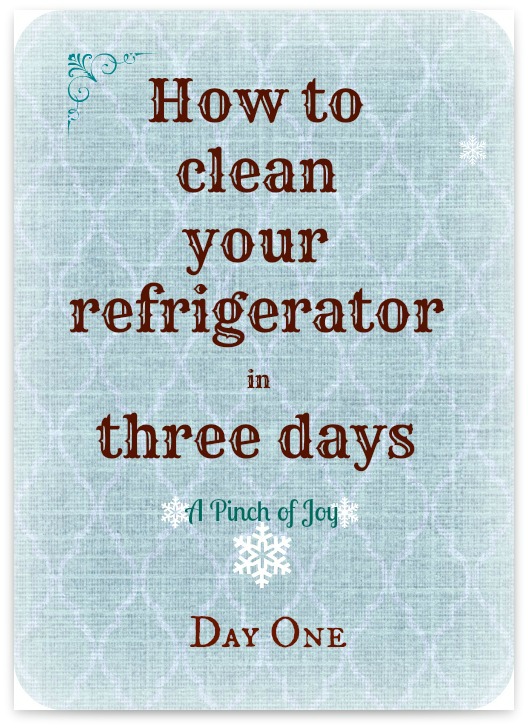 How to clean your refrigerator in three days.     Yes, three days!   Ssssh!  I'm going to share a secret that ordinarily costs people hundreds, if not thousands, of dollars.
Occupational therapists, life coaches, time management specialists, organizers and other professionals collect big bucks for this information.  And it's yours here and now – free.    When you have physical limitations, a shortage of time, are feeling overwhelmed, have a baby that needs attention for 90 minutes with 30 minutes free in between — there is one tip that will let you effectively use your resources when faced with a big job.  Break the big job into several little jobs.  Just that simple…..
I've broken the clean refrigerator requirements into thirds.  You can do them in the order presented or mix them up, do them three days in a row or once a week for three weeks.  Whatever works for you . . . .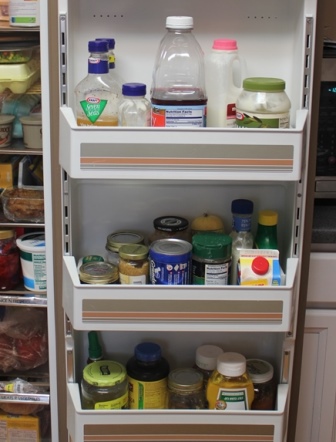 Step 1 – tackle the inside door.  Actually —  start with an empty dishwasher.  Then before it fills up with a day's accumulation, throw open the refrigerator, and unload the door shelves.  If there is room, shove the door contents  on the other shelves.  If not, find a place to set the contents on the counter and cover with a couple of bath towels to keep things cool.  Discard any obviously unusable contents that come to light.  Load the shelves and the butter cover in the dishwasher.  (Note:  I hate to run a partly full load.  If there aren't enough dirty dishes to fill out the load, I add things like drawer dividers or chandelier shades.)   Or you may choose to wash the shelves by hand in soapy hot water.  You'll have no choice if the shelves are not removable  but to clean them in place.
While the door shelves are washing (or air drying), clean the inside of the door with hot soapy water.  For dried or sticky substances use a plastic scrubber or hard plastic scraper – not metal.  Wash and rinse and dry the gasket around the door as well.  That little bit of rubbery stuff is worth its weight in gold because it's what keeps that cold air you are paying for in the refrigerator.  Keep it clean, with no soap residue, and dry to reduce any chance of deterioration
Step 2 –  clean the top of the refrigerator.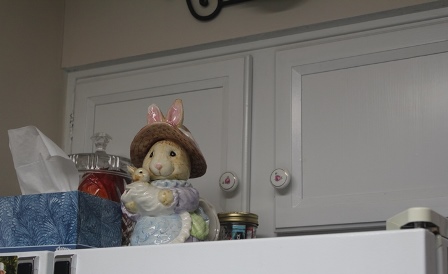 This is what I see, short person that I am, when I look at the top of my refrigerator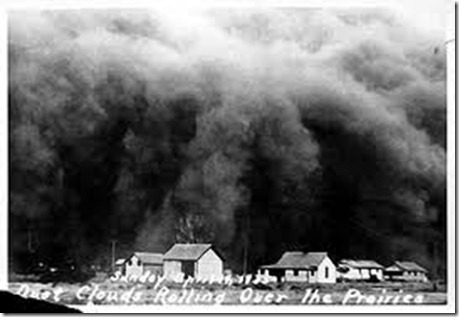 This is what I think others see – especially if they are taller (like Wheels' mother).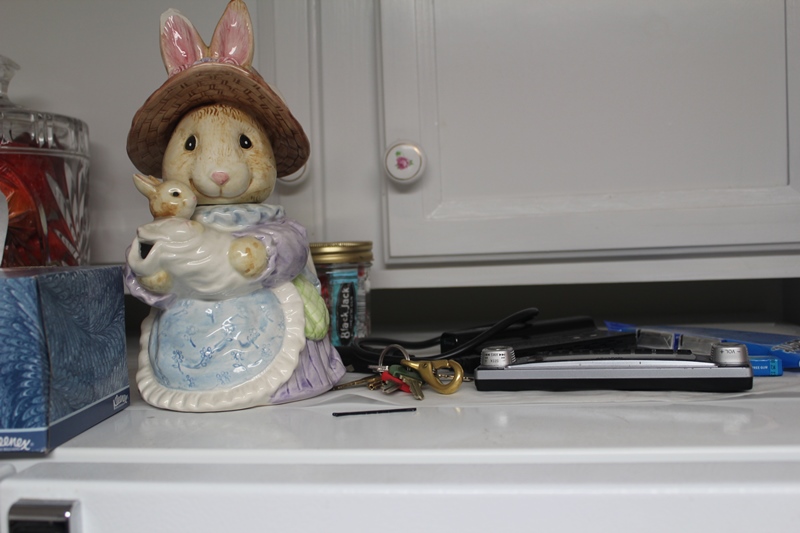 What's actually there.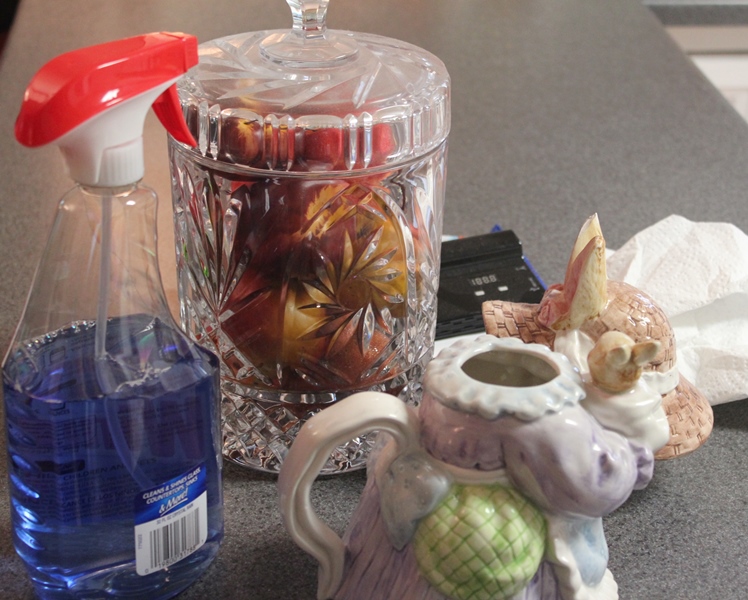 Take items off the top.  If they are dishwasher safe, do this step with the door shelves and add items to the load.   Not dishwasher safe, clean them with your favorite squirty stuff.    Use the same squirty stuff to wash the top of the refrigerator.  Short people will need a step stool to do this.
Here's another million dollar tip —-
You probably noticed the top of the refrigerator can get disgustingly dirty, grungy, sticky and bleccccch.  It's just the nature of the thing – flat and up there where all the cooking grease particles, dust from the furnace and all that kind of stuff comes to land.  Every body's refrigerator gets that way.  Unless they have a built in refrigerator.   Or are up there wiping every day.  In that case,  they are tall and have long arms – and clean refrigerator tops.  Worlds I clearly know nothing about!  🙂  Enter the paper trick.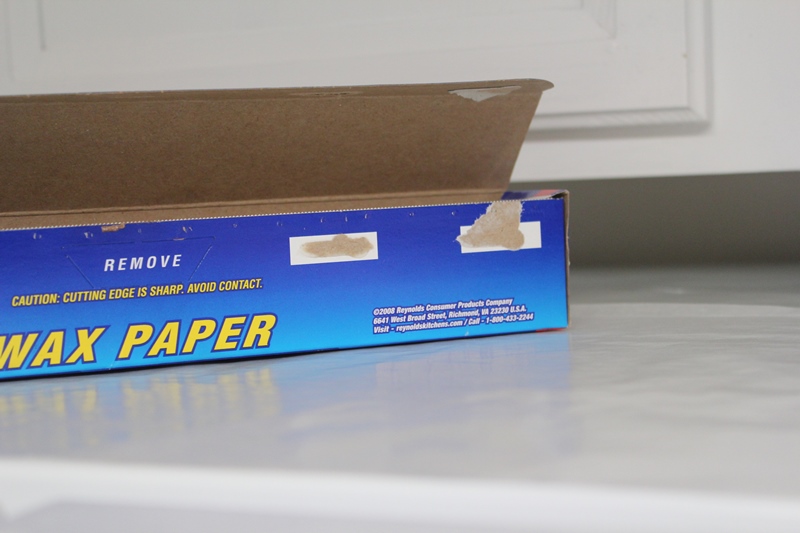 Cover the clean top with paper.  It doesn't matter if you use waxed paper, parchment paper, cling wrap, wrapping paper or newsprint – whatever works best for you.  Or is handy.   Cover the whole top.  Especially back where short people have a hard time reaching!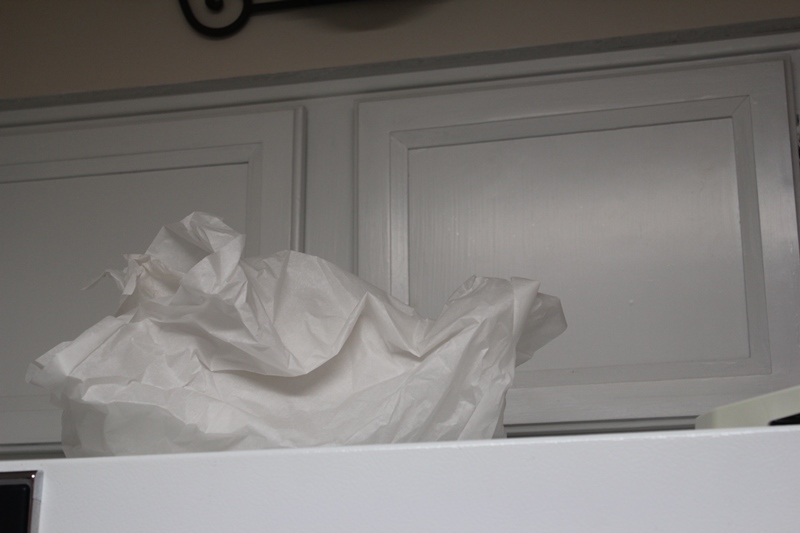 Next time you clean, wad up the paper and throw it away.  Reduces the bleccch factor by at least 89%.  At least.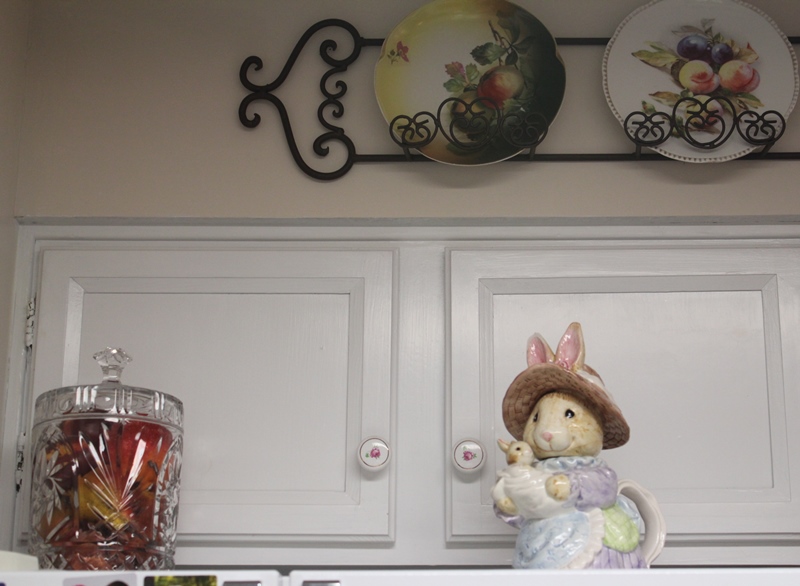 Once you have the paper in place, add back the items. . . . .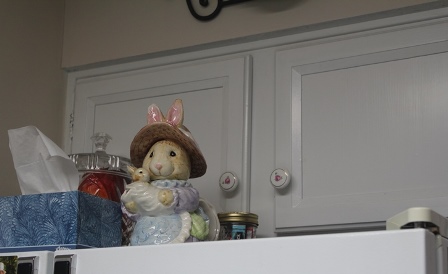 . . . .knowing that tomorrow the tissues and chewing gum stash will have landed there once again.  But for now, go do something else — like feed the baby —  until the dishwasher finishes.
Dishwasher is done, shelves back in place.  Wet sponge or dishcloth in hand, begin adding shelf contents into their rightful place.  The rightful place may or may not be the place from which you unloaded it. Look at each item, check expiration dates, use the wet cloth to wipe down the containers as needed and think about the most convenient place to put each one.  Items that are infrequently used can go near the bottom, for example.
Door all done and top is sparkling.  Total expenditure of time actively working on the project is around 30 minutes. But doesn't it feel so good to have the project underway!
Clean Your Refrigerator Day 2       Clean Your Refrigerator Day 3
I am so glad you stopped by!  Follow A Pinch of Joy so you don't miss a thing!  Click the buttons on the header to subscribe by email or RSS feed, follow on facebook or twitter to catch the latest post! If you like what you've read, share with others  by clicking the buttons on the bottom of this post.  Your support of A Pinch of Joy is  appreciated!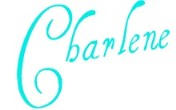 Linking up to these awesome parties here and Sundae Scoop, Linky Party Sunday, Nifty Thrifty Sunday, , Creative Blogger's Party and Hop, Sunday Showcase,     Dinner Time Recipes,    Mix It Up Monday,.., Masterpiece Monday , Market Yourself Monday,. Motivate Me Monday, In and Out of the Kitchen,  Inspire Me Monday   Manic Monday, Made By You Monday ,  Melt In Your Mouth Monday,,. . Tutorials and Tips , Tasty Tuesday , Titus 2 Tuesday, Tuesdays Treasures , Gathering Spot, Totally Tasty Tuesday , How to Tuesday,  Tuesday Talent Show, Tea Time Tuesday, Lil Luna, Cowgirl Up, Wow Me Wednesday. . . Cast Party Wednesday,  Wow Me Wednesday, The Creative Spark, Whatever Goes, Show and Share, We Did It!, , 36th Avenue, Wow Us Wednesday,  . Centerpiece Wednesday, Full Plate Thursday , Show Off Your Stuff, Hookin' Up, , Share Your Creation, Showcase Your Talent, Catch a Glimpse , Crafty Blog Stalker , Pin Inspiration Thursday, Chic and Crafty,  Grace at Home,  Kitchen Fun,  . . . What's Shakin   .Foodie Friends Friday,  Flaunt It Friday,  , Fridays Unfolded,   Delicately Constructed , Simply Link Party, Foodie Friday, Weekend Wrap Up , Whatcha Got Weekend , The Grant Life , Shine on Fridays,  Anything Goes. Simple and Sweet Fridays,   Show and Tell Friday, Inspiration FridayBe Inspired Friday,     Thrifty Things Friday . . Totally Overflowing,   Strut Your Stuff Saturday , Serenity Saturday, Check Me Out, Saturday Night Special, Saturday Seven, Show and Tell Saturday,
~~~~~~~~~~~~~~~~~~~~~~~~~~~~~~~~~~~~~~~~~~~~~~~~~~~~~~~~~~~~~~~~~~~~~~~~~~~~~~~~~~~~~~~~~~~~~~~~~~~~~~~~~~~~~~~~~~~~~~~~~~

Related posts: