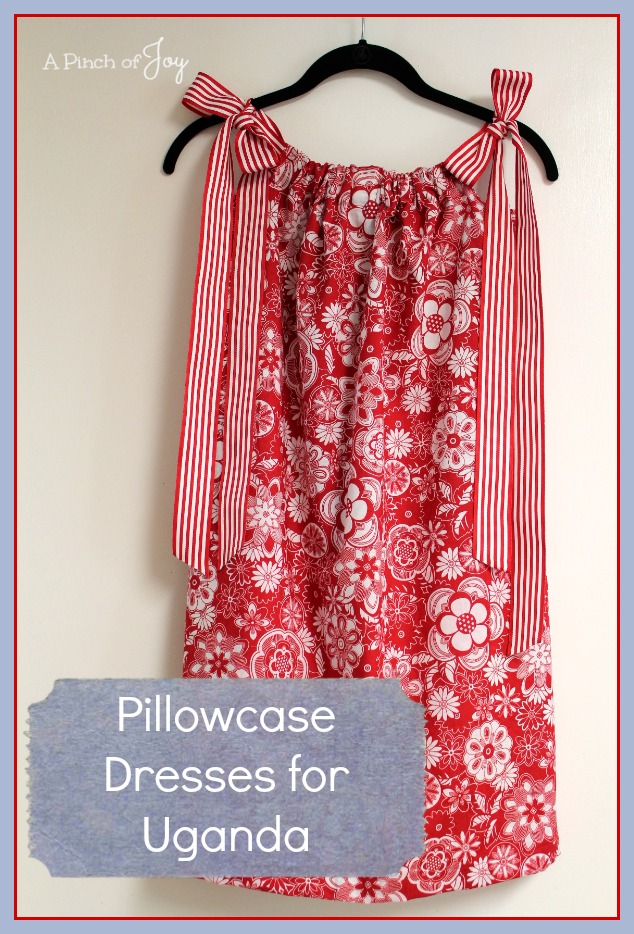 Last year I told you about middle school student Mallory Fundora and the Pillowcase Drive that she spearheaded. The drive was a success!  Mallory collected and delivered 500 dresses to girls of all ages in Uganda in 2013.   Today she is planning her third trip to Uganda scheduled for June 2014.  She is again collecting pillowcase dresses.    With her parents' help and support, Mallory founded Project Yesu with the goal of helping kids in Africa.  She has partnered with three other organizations to provide goods and services to kids in Uganda.  You can read her story here  and here and about last year's results here.
I posted an interview with Mallory last year.  Mallory's blog is Project Yesu, where you can follow her progress and other projects. If you are not a sewist, there are other ways you can help.
I have a couple of dresses made to send to Mallory following the tutorial I posted last year on how to make a pillowcase dress.  Tomorrow I'll have another tutorial for a quick and easy version for toddlers.  Check back! 
If you like to join me in this sewing project, finished dresses can be sent by May 31 to:   Mallory Fundora, Project Yesu, 1178 Willow Bend Drive, Clarksville, TN 37043

For inspiration, you can check out my Pinterest Board on Pillowcase Dresses. 
I'm so glad you stopped by today!   Be sure to follow A Pinch of Joy so you don't miss a thing! 
Subscribe by email  on the sidebar  or follow on Facebook, RSS feed, bloglovin'  twitter  and check out my  pinterest boards.   If you found this helpful or inspiring please share below!  Your support of A Pinch of Joy is  appreciated!

Related posts: