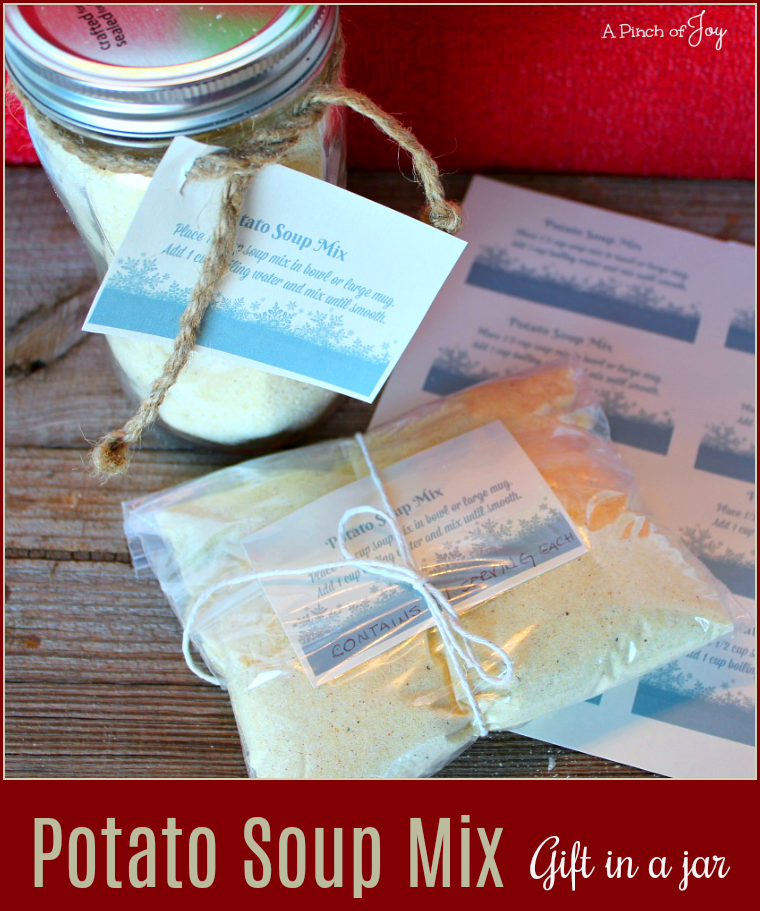 Potato Soup Mix is great for your own pantry shelf.  You can make a mug for lunch or as a warm up after a chilly afternoon raking leaves.  It's convenient, quick and very easy to make a tasty mug full!  For the same reasons, this Potato Soup Mix also makes a great gift for the person who often eats lunch at their desk.  It's perfect for the backpacker who needs something lightweight and filling as a meal or quick snack.   Create your own uses.
Begin by mixing all the ingredients in a large mixing bowl.  Buy the instant potato flakes in a box or pouch.   I use 1 package of buttery instant potato mix in the pouch because it gives a flavor boost.   You'll have to use a full pouch and a part of a second.  I usually use one pouch and complete the full amount by using the plain potatoes from the box, especially when making a number of jars.   This is entirely optional, but you can also add one fourth cup of dehydrated hash brown potatoes from the breakfast aisle.  Crush the dried hash browns by pressing down firmly in the measuring cup.  This gives a bit of "texture" to the soup.  The chicken flavor granules are usually next to the bullion cubes — sometimes on a top shelf in the soup aisle.  (I always have to ask!)
Use a wide mouth quart jar for storage as they are so much easier to fill.  If you need a funnel just remove the bottom from a disposable cup — the big red cups fit perfectly into a wide mouth jar.   If you want to make individual servings for backpacking, a snack sized plastic zipper bag is the right size for one half cup of mix, enough for one serving.  I placed five single serving bags in a quart zipper bag for extra protection against spills or breaking.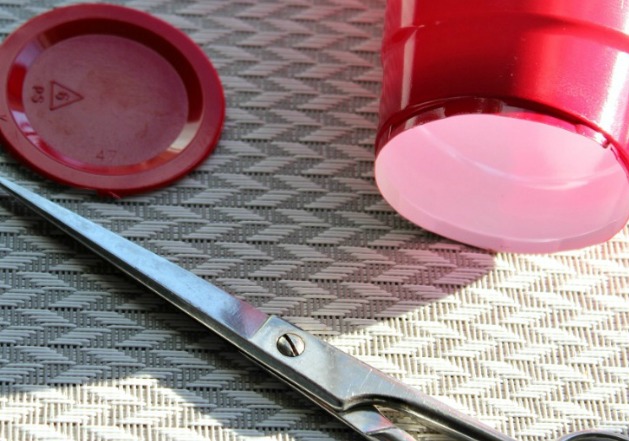 Pack the mix into the jar by pressing firmly.  This removes air which helps keep the mix fresh longer.  A long handled ladle works perfectly because it allows you to reach into the bottom of the jar.  A tall slender glass or bottle can also work.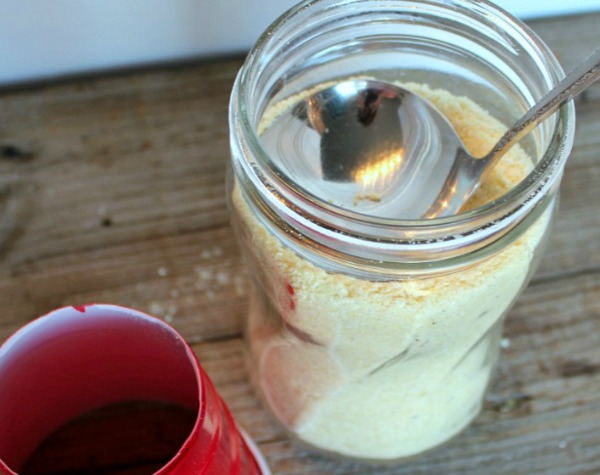 Add label with directions for use.  You can download a copy here:
  Directions for Potato Soup Mix
Potato Soup Mix -- gift in a jar
Author:
A Pinch of Joy by Charlene Vance
Recipe type:
Soup / Gift in a Jar
Ingredients
1¾ cup instant mashed potato flakes
1½ cups dry milk
2 tablespoons chicken bouillon granules
2 teaspoons dried minced onion
¼ teaspoon pepper
¼ teaspoon dried thyme
⅛ tsp turmeric
1 teaspoon seasoning salt
¼ cup dehydrated hash browns, crushed - Optional
Instructions
Combine all ingredients in a bowl.
Stir gently to mix.
Pack tightly into a wide mouth quart jar
Add the following instructions (use the printable link in the post)
Place ½ cup soup mix in bowl or large mug. Add 1 cup boiling water and mix until smooth.
I'm so glad you stopped by today!   B
e sure to follow A Pinch of Joy so you don't miss a thing!   Subscribe by email  on the sidebar  or follow on Facebook, RSS feed, bloglovin'  twitter  or   pinterest    If you found this helpful or inspiring please share below!  I'd love to have you along on this journey!

Related posts: