Cauliflower Salad?  Cauliflower Bacon Salad?   Candy – just pure candy!  This is so good you will ignore everything else on your plate.  It's supposed to make four to six servings depending on the size of the cauliflower head.  However, if Wheels and Bytes get to it before I do, they divide it in half and inhale.  You can add grape tomatoes if you want, but why mess with perfection?   
Nothing more to be said!   Go! Make some!  You'll be glad you did! 

To save this recipe to your ZipList Recipe Box, click the blue button.  To find out more about ZipList, click here.
Charlene @ A Pinch of Joy
Ingredients
1 head cauliflower. four or more cups, trimmed and broken into bite size pieces
2 hardboiled eggs, diced
1/3 cup shredded cheese
3 tbsp crisp crumbled bacon
Dressing
1 cup mayonnaise
1/4 cup sugar (or Splenda equivalent)
2 Tbsp vinegar
Instructions
Break cauliflower into florets and slice into bite size pieces if needed.
Place all salad ingredients in bowl and shake or stir to mix.
Whisk dressing ingredients together and pour over salad ingredients.
Mix gently, cover and chill in refrigerator before serving about an hour.
http://www.apinchofjoy.com/2011/08/cauliflower-bacon-salad/
I am so glad you stopped by!  Follow A Pinch of Joy so you don't miss a thing!  Subscribe by email or RSS, follow on facebook or twitter!    If you found this helpful, please share on your favorite network by clicking one of the buttons on the bottom of this post.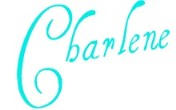 ~~~~~~~~~~~~~~~~~~~~~~~~~~~~~~~~~~~~~~~~~~~~~~~~~~~~~~~~~~~~~~~~~~~~~~~~~~~~~~~~~~~~~~~~~~~~~~~~~~~~~~~~~~~~~~~~~~~
Linking up to these awesome parties here and Sundae Scoop, Nifty Thrifty Sunday, Sunday Showcase,     On The Menu Monday,    Mix It Up Monday,.Manic Monday, ., Masterpiece Monday , Market Yourself Monday,. Made By You Monday , Motivate Me Monday ,  Marvelous Mondays,  Time to Sparkle More The Merrier,  In and Out of the Kitchen,  Inspire Me Monday,. . Tasteful Tuesdays,    Tutorials and Tips , Tasty Tuesday , Titus 2 Tuesday, Tuesdays Treasures , The Scoop,  Gathering Spot, Melt In Your Mouth Monday, Totally Tasty Tuesday , Tuesday Talent Show, Tried and True, Back for Seconds Social,  Wow Me Wednesday. . . Cast Party Wednesday,  Wow Me Wednesday, The Creative Spark, Whatever Goes, Show and Share, We Did It!, , 36th Avenue, Tutorials tips and tidbits,  Wonderful Wednesdays . .  . Centerpiece Wednesday, Full Plate Thursday , Show Off Your Stuff, Hookin' Up, , Share Your Creation, Chic and Crafty, Showcase Your Talent, Catch a Glimpse , Crafty Blog Stalker , Pin Inspiration Thursday, Grace at Home,  Kitchen Fun, Tasty Thursday    Thrifty Thursday. . . Flaunt It Friday,  What's Shakin   .Foodie Friends Friday, ,  Inspiration Friday ,  Delicately Constructed , Simply Link Party, Foodie Friday, Weekend Wrap Up , Whatcha Got Weekend , The Grant Life , Shine on Fridays, Create and Inspire, Anything Goes. Simple and Sweet Fridays,   Show and Tell Friday,Be Inspired Friday,       Pinworthy Projects,   Thrifty Things Friday . . What's Shakin .  Totally Overflowing,   Strut Your Stuff Saturday , Serenity Saturday, Check Me Out, Saturday Night Special, Saturday Seven, Show and Tell Saturday, Saturday Dishes,    A Bouquet of Talent,
Related posts: