[W]heels and I are on our annual safari to visit family on the Great Plains.   Busy Monday will go up as scheduled (about 6pm on Sunday) while we are gone. Bytes promised to double check that it does actually post.    He didn't think he was qualified to pick features though — and I am renewing and refreshing the spirit and brain cells.   I promise  a Mega Feature Post when we return.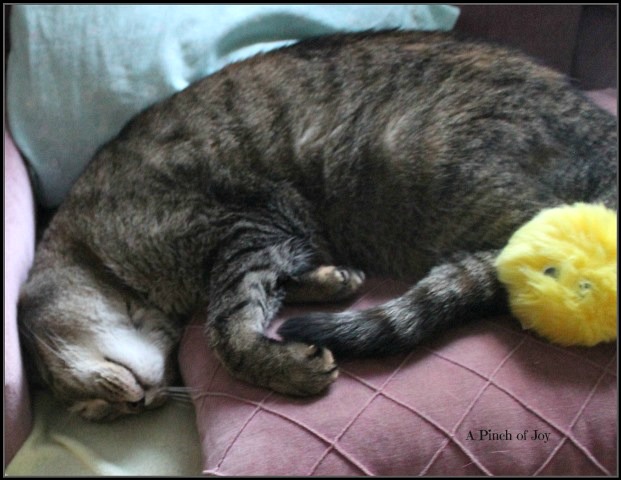 Kitten is holding down the fort until we return.  Photo by Bytes

Party!
Add a Busy Monday button somewhere on your blog or a text link in your post (I can't feature you if there is no link back).

 Follow A Pinch of Joy in some way – email, rss,  facebook, twitter, bloglovin'.

Link directly to your post –  anything family friendly  YOU created yourself.   No link parties, sales pages, giveaways.
Thank you for coming by to share your talent and great ideas on Busy Monday each week!   GROW YOUR OWN BLOG!  Visit other Busy Monday links and leave some goodness in the comment box.   Follow  on facebook, pinterest or other media and let the blogger know that you did.  And if you were the recipient of all that sweetness — please return it and pass it on!