Wicked Good and Easy Pork Chops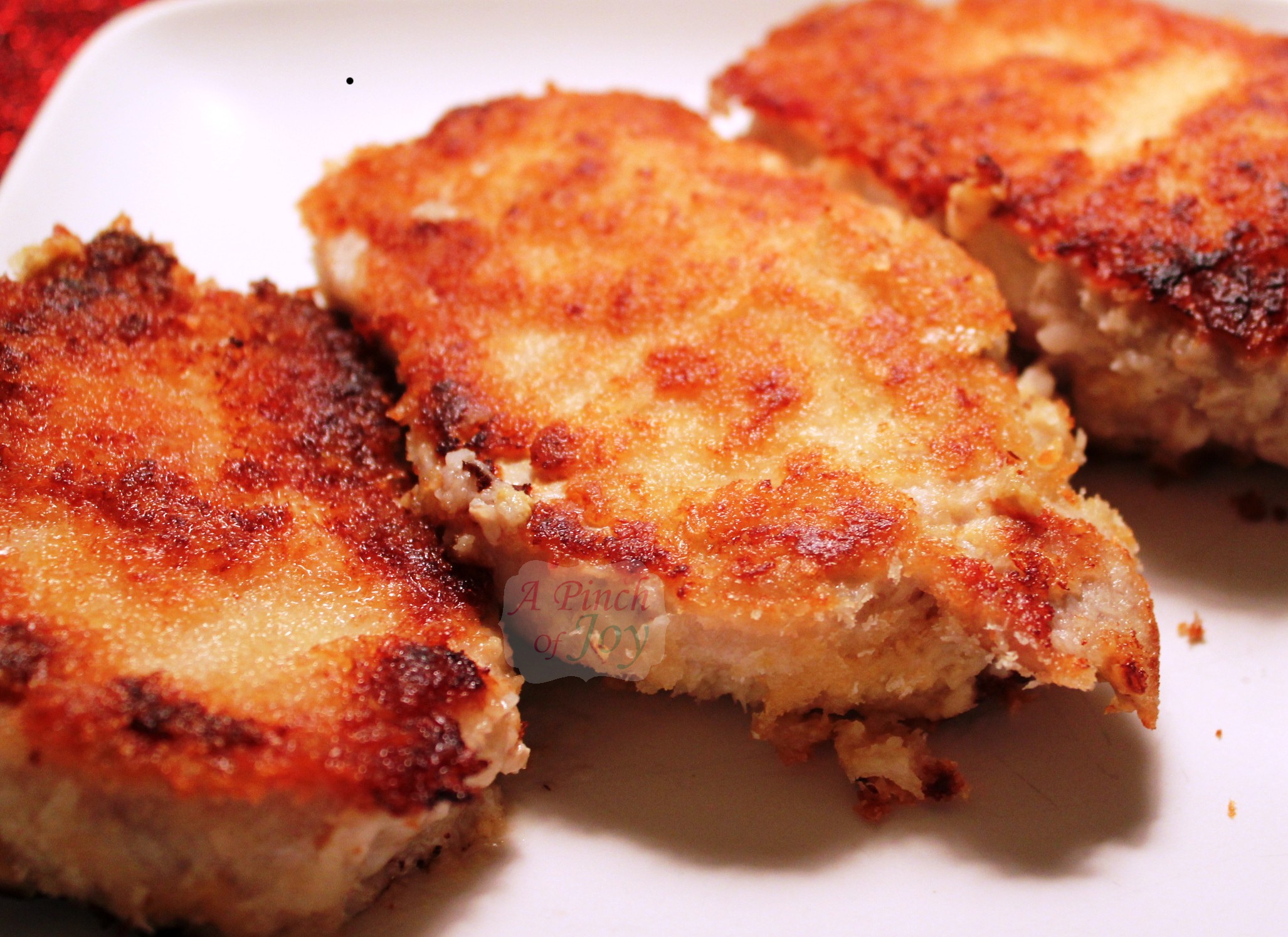 Author:
Charlene - A Pinch of Joy
4 pork chops, about half inch thick
2 Tablespoons of honey mustard
½ to ¾ cup of Italian bread crumbs
Cooking oil to cover bottom of fry pan
Salt and pepper to taste
Pour oil in large skillet to just cover bottom, preheat.
Squirt a teaspoon of mustard on chop, spread to cover and put mustard side down in bread crumbs. Squirt and spread mustard on other side of chop, turn to cover with bread crumbs.
Place coated chop in preheated skillet.
Repeat for remaining chops.
Cook tightly covered for 5-8 minutes on low to medium heat until golden brown.
Turn chops and cook for another 5-8 minutes until golden brown.
Recipe by
A Pinch of Joy
at https://www.apinchofjoy.com/2011/12/wicked-good-and-easy-pork-chops/