No-Bake Chocolate Oatmeal Cookies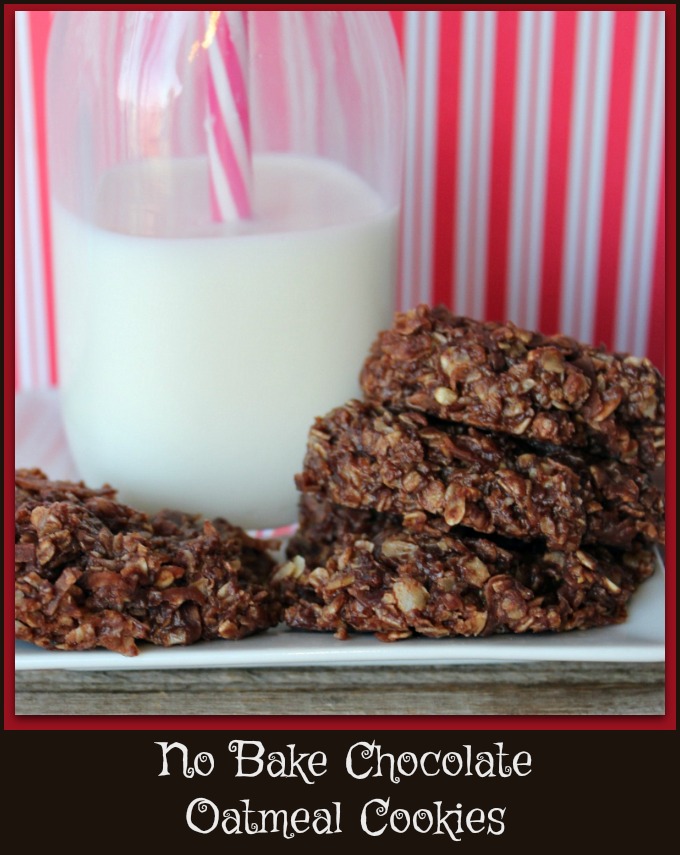 Author:
A Pinch of Joy by Charlene Vance
3 ½ cups sugar
¾ cup cocoa powder
1 cup milk
1 cup butter
1 teaspoon vanilla
2 cups coconut, shredded
6 cups quick oats (18 oz box)
Measure oatmeal and coconut and mix together in large container.
Place waxed or parchment paper or non-stick foil on two large cookie sheets or counter ready for cookies.
Stir together, sugar, cocoa and milk in large saucepan over medium heat. When well mixed, add butter. Butter will melt as the mixture heats.
Bring mixture to boil, stirring frequently.
Boil for two minutes over MEDIUM heat, stirring constantly with long handled wooden spoon.
Turn off heat and add vanilla.
Pour over oatmeal and coconut mixture and stir everything together quickly with wooden spoon.
Drop by tablespoonful onto prepared paper. Cookies will harden as they cool.
Yield: 4 -5 dozen depending on size.
Serving size:
2.5 oz
Calories:
116
Carbohydrates:
15 g
Protein:
3 g
Recipe by
A Pinch of Joy
at https://www.apinchofjoy.com/2016/12/no-bake-chocolate-oatmeal-cookies/