Superhero Cheeseburger Soup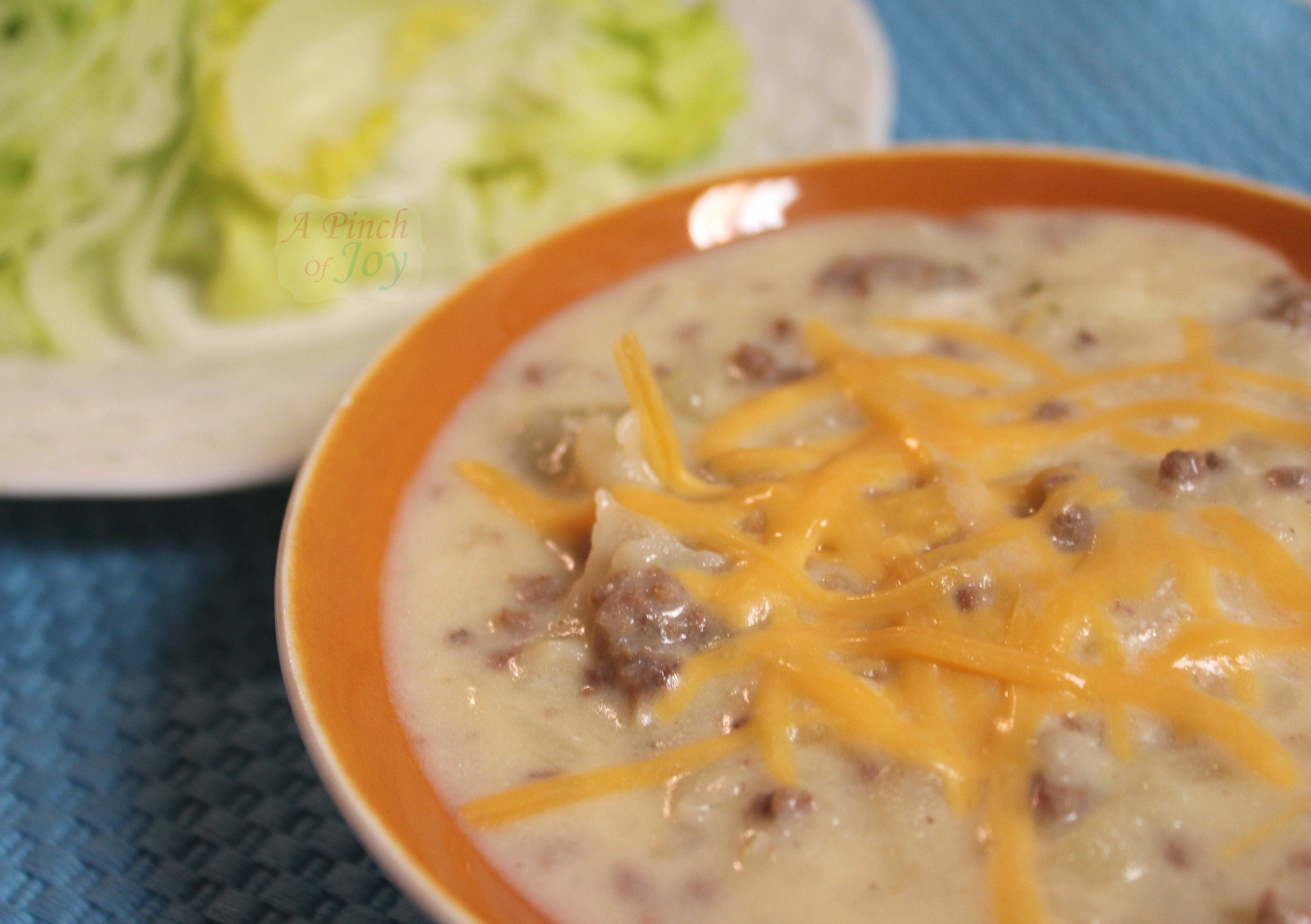 ¾ cup chopped onion (equals one medium sized onion, chopped)
¾ cup diced celery
1 teaspoon dried parsley
1 tablespoon butter
¾ to 1 pound ground beef, browned
2 14.5 oz cans low sodium chicken broth (equals about 3 cups)
4 cups frozen shredded hash browns, thawed
3 tablespoons butter or margarine
¼ cup flour
1½ cups milk
2 cups yellow cheese, shredded (equals 8 oz diced cheese)
¼ cup sour cream
salt and pepper to taste
Brown ground beef, if you have not already done so.
In Dutch oven or deep pan, saute' onion, celery and parsley flakes in 1 tablespoon of butter, until crispy tender, about 7 -10 minutes.
Add broth, browned meat and potatoes to the Dutch oven. Bring to boil. Cover and simmer until potatoes are tender, about 10 minutes.
Meanwhile in small skillet, melt 3 tablespoons of butter and add ¼ cup of flour until a thick paste forms. Whisk in milk about half a cup at a time and cook until thickened over medium heat, stirring frequently.
Add milk and flour mixture to soup, again about half a cup at a time, mixing in well.
Bring to boil and let boil about 2 minutes. Reduce heat to low.
Add cheese and stir until cheese melts.
Remove from heat and stir in sour cream.
Salt and pepper to taste.
Serve with a pinch of cheese on top.
Makes 8 generous servings with approximately 300 calories and 23 grams of carbohydrates.
Recipe by
A Pinch of Joy
at https://www.apinchofjoy.com/2012/01/superhero-cheeseburger-soup/