White Chocolate Nut Crunch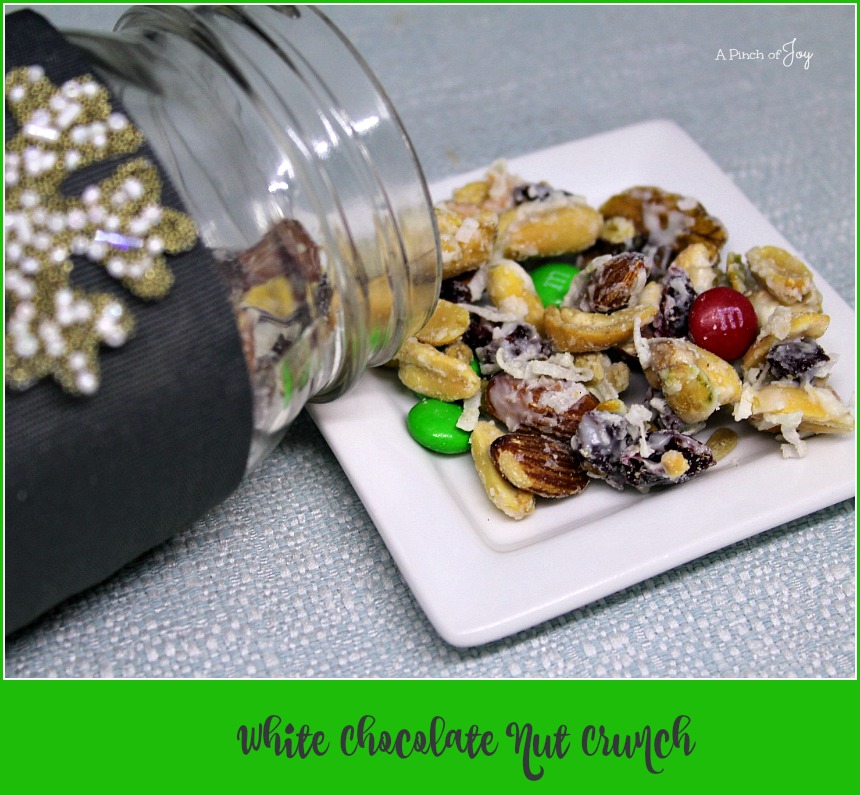 Author:
A Pinch of Joy by Charlene Vance
1 cup of nuts cocktail peanuts
1 cup almonds
1 cup cashews
½ cup of sunflower seeds
½ cup of coconut flakes
½ cup of dried cranberries, reduced sugar
1 cup of white chocolate chips
½ cup seasonal M&Ms
Mix together nuts, seeds, coconut flakes, dried cranberries and seasonal candies.
Spread on a baking sheet covered with wax paper.
Melt white chocolate chips in the microwave, cooking 30 seconds at a time and stirring for about 1½ minutes all together.
Drizzle over mixture and stir gently to coat.
Cool until chocolate is firm. Break apart and serve.
Store in air tight container.
Serving size:
¼ cup
Calories:
389
Carbohydrates:
32 grams
Protein:
12 grams
Recipe by
A Pinch of Joy
at https://www.apinchofjoy.com/2018/12/white-chocolate-nut-crunch/