Italian Breaded Pork chops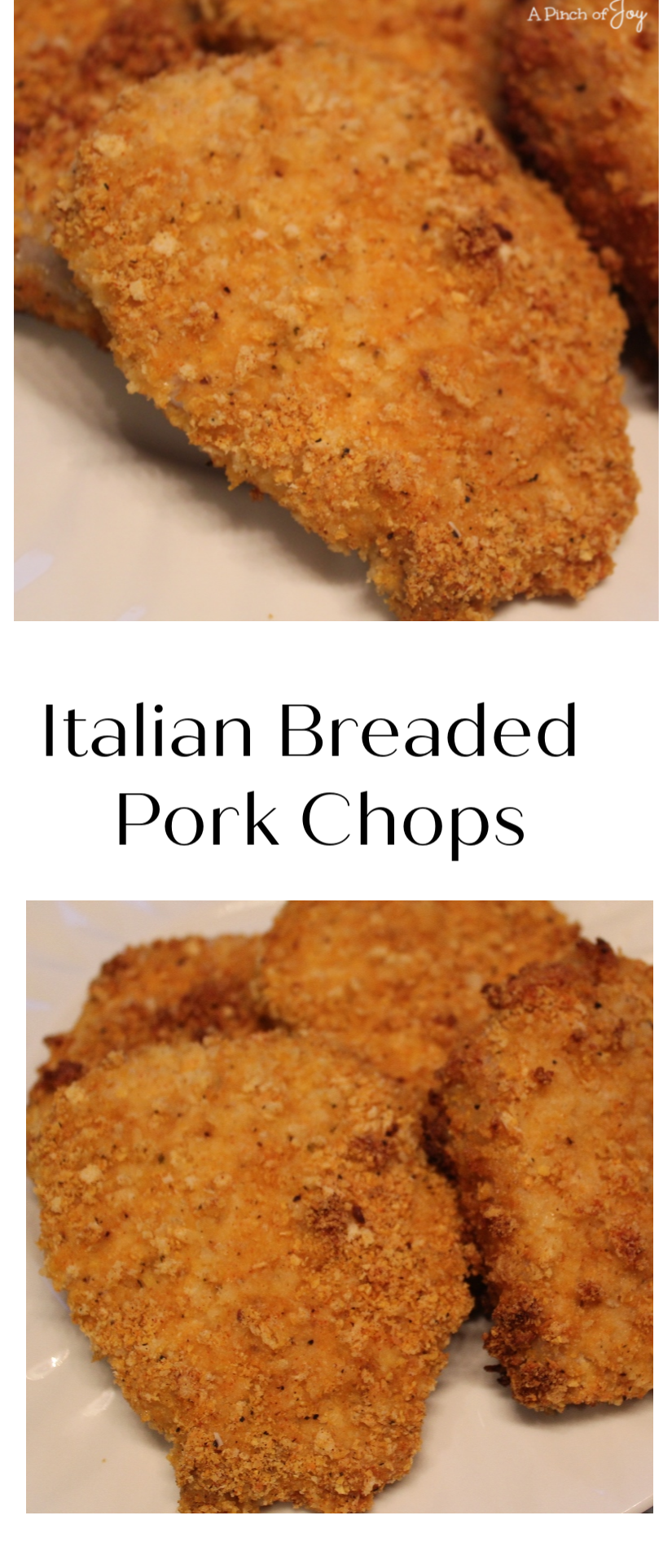 Author:
A Pinch of Joy by Charlene Vance
⅓ cup Dijon Mustard
1 tbsp lower sodium Worcestershire sauce
4. pork chops, 4 oz each
2 tsp Italian Herb Blend
½ cup bread crumbs
Preheat the oven to broil. Cover a baking sheet with foil.
In a small bowl, mix together Dijon and Worcestershire sauce.
In another small bowl, mix together bread crumbs and Mrs. Dash Seasoning.
Dip each pork chop in the mustard mixture then coat heavily with breadcrumbs.
Lay each coated pork chop on the baking sheet and broil for 8 to 12 minutes on each side or until cooked through. Internal temperature should be 140 degrees.
Wrap each dipped and breaded pork chop individually in parchment or waxed paper. Place the four wrapped pork chops in a one gallon freezer bag and then in freezer
Put bag of frozen pork chops in the refrigerator the night before cooking and let thaw completely.
Follow baking directions above.
Calories:
229
Carbohydrates:
19g
Protein:
22g
Recipe by
A Pinch of Joy
at https://www.apinchofjoy.com/2019/03/italian-breaded-pork-chops/