Blueberry Overnight Oatmeal Single Serving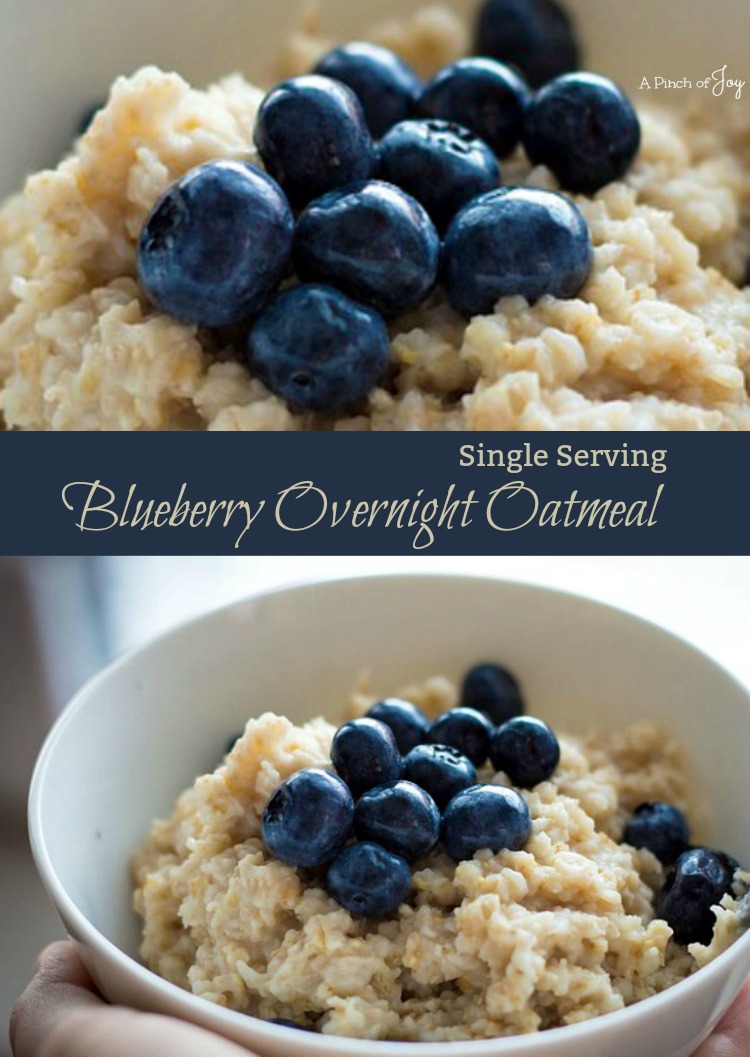 Author:
A Pinch of Joy by Charlene Vance
⅓ cup oatmeal, old-fashioned
⅓ cup Greek yogurt
⅓ cup almond milk, unsweetened
1 tablespoon chia seeds
½ tablespoon honey
1 teaspoon vanilla extract
¼ teaspoon cinnamon
¼ cup blueberries
In medium cereal bowl, measure milk, yogurt, honey and vanilla and stir together.
Add oatmeal, cinnamon and chia to the bowl and stir until well mixed.
Cover the bowl with cling wrap and place refrigerator overnight.
Add blueberries just before serving.
Nutritional values will vary with different brands, preparation methods, etc. and are offered merely as a guide. They are not a substitute for information from medical professionals.
Carbohydrates:
31 grams,
Protein:
16 grams,
Recipe by
A Pinch of Joy
at https://www.apinchofjoy.com/2020/02/blueberry-overnight-oatmeal-single-serving/