Cream Cheese Toffee Dip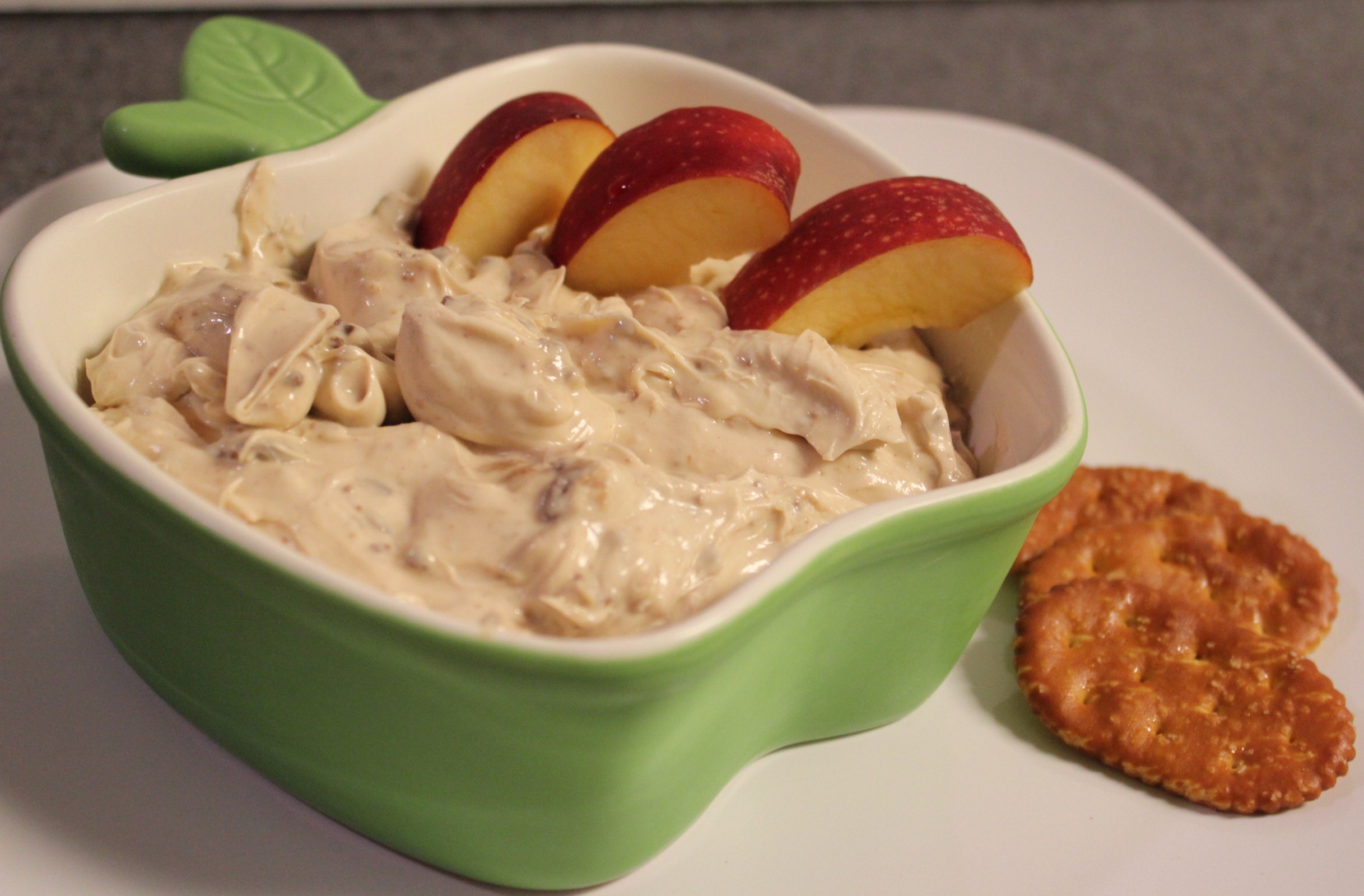 8 oz Cream Cheese, softened
⅓ cup brown sugar
⅓ – ½ package of Heath toffee bits
Beat together cream cheese and brown sugar until light and fluffy. The secret is to beat until the volume of the cream cheese is almost doubled.
Add toffee bits.
Refrigerate for at least two hours, overnight is even better.
Serve with apple slices, pretzels, pretzel crackers or other sturdy dippers.