No Noodle Chicken Lasagna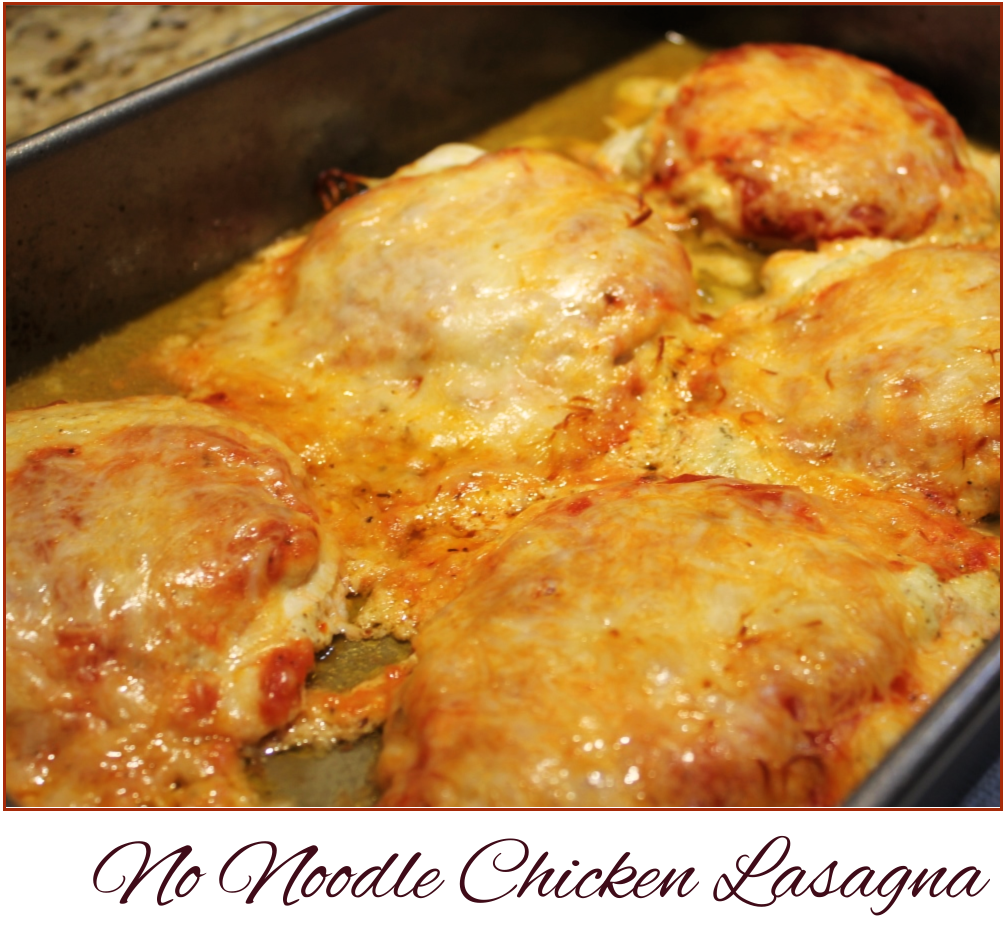 Author:
A Pinch of Joy by Charlene Vance
5 chicken breast fillets
½ cup ricotta cheese
1 egg, beaten
¼ cup shredded parmesan cheese
Pinch of salt
¼ teaspoon ground black pepper
1 teaspoon basil
⅔ cup marinara sauce
⅔ cup shredded mozzarella cheese
Preheat oven to 375°F.
Brush both sides of the chicken with olive oil and place on baking pan at least 1 inch apart.
Mix together in small bowl ricotta cheese, egg, parmesan cheese, salt, pepper and basil. Spread evenly over chicken breasts.
Top each piece of chicken and ricotta with 2 tablespoons of marinara sauce. Top with 2 tablespoons of mozzarella cheese.
Bake about 25 minutes until chicken is cooked through.
make ahead and freeze: Make ricotta cheese mixture and flatten in a quart size zipper freezer bag. Place together with chicken in gallon sized zipper freezer bag. Add to the gallon bag, one small zipper bag with marinara sauce and another with the mozzarella cheese. Close and label the gallon bag before freezing. To use: Thaw overnight and follow instructions above.
Serving size:
1
Calories:
612 |
Carbohydrates:
4 grams |
Protein:
71 grams |
Recipe by
A Pinch of Joy
at https://www.apinchofjoy.com/2022/03/no-noodle-chicken-lasagna/