Baked Honey Lemon Chicken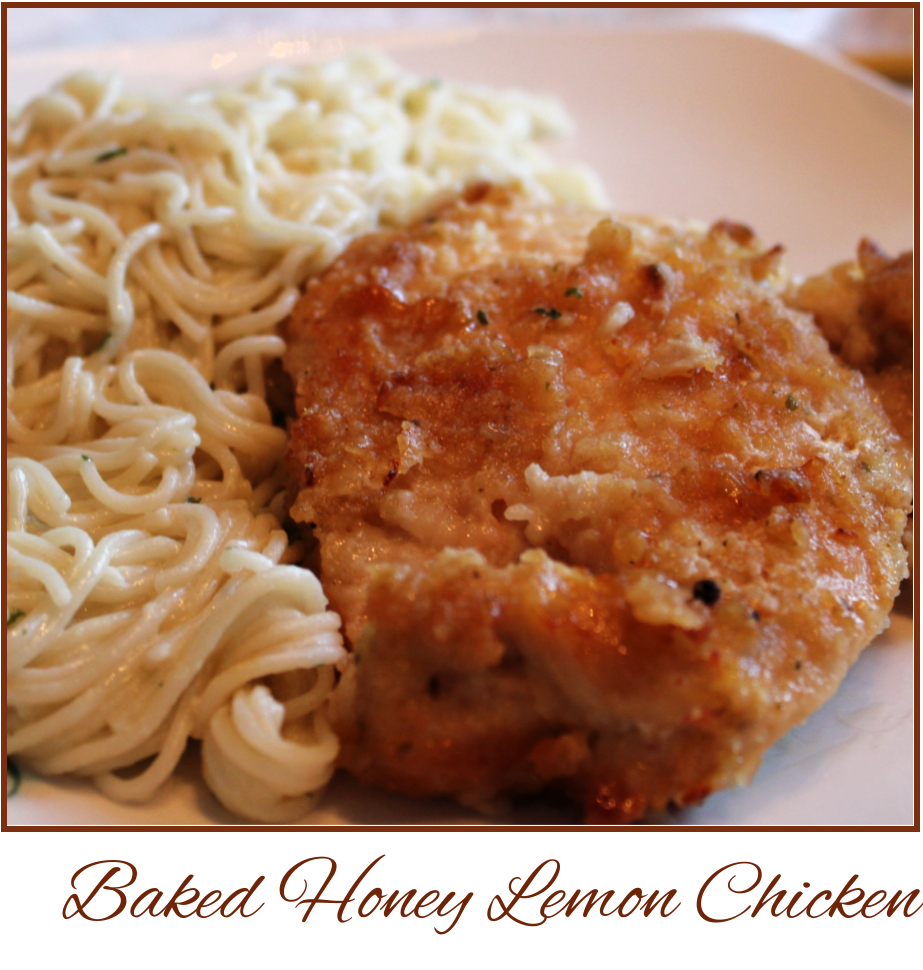 Author:
A Pinch of Joy by Charlene Vance
Recipe type:
Dinner Main Dish
¾ cup flour
½ cup bread crumbs
1 teaspoon salt
¼ teaspoon pepper
1 package chicken breast fillets (approx. 2.5 – 3 pounds)
¼ - ½ cup milk for dipping
½ cup butter
½ cup honey
¼ cup lemon juice
Preheat oven to 400. Put butter in 9x13 baking pan and melt for 2-3 minutes after oven reaches 100 degrees. OR melt in small bowl in microwave for 30 seconds and pour into baking pan, spreading butter evenly across the bottom.
Combine flour, bread crumbs, salt and pepper in small bowl.
Place milk in saucer or flat bowl . Dip each piece of chicken in milk and then roll in flour mixture. Place floured chicken in butter and then turn in place so the buttered side is up.
Mix honey and lemon juice and set aside.
Bake 300 minutes at 400 degrees. Remove from oven and turn chicken. Pour over chicken. Bake 30 minutes longer, basting occasionally. OR cover with foil and bake, removing foil for the last few minutes to bring up golden color of each piece.
*Poultry should be at 165 degrees internally when done.
Nutritional values are estimates and may vary.
Calories:
345 |
Carbohydrates:
21 grams |
Protein:
23 grams |
Recipe by
A Pinch of Joy
at https://www.apinchofjoy.com/2022/04/baked-honey-lemon-chicken/