Crispy Candy Easter Baskets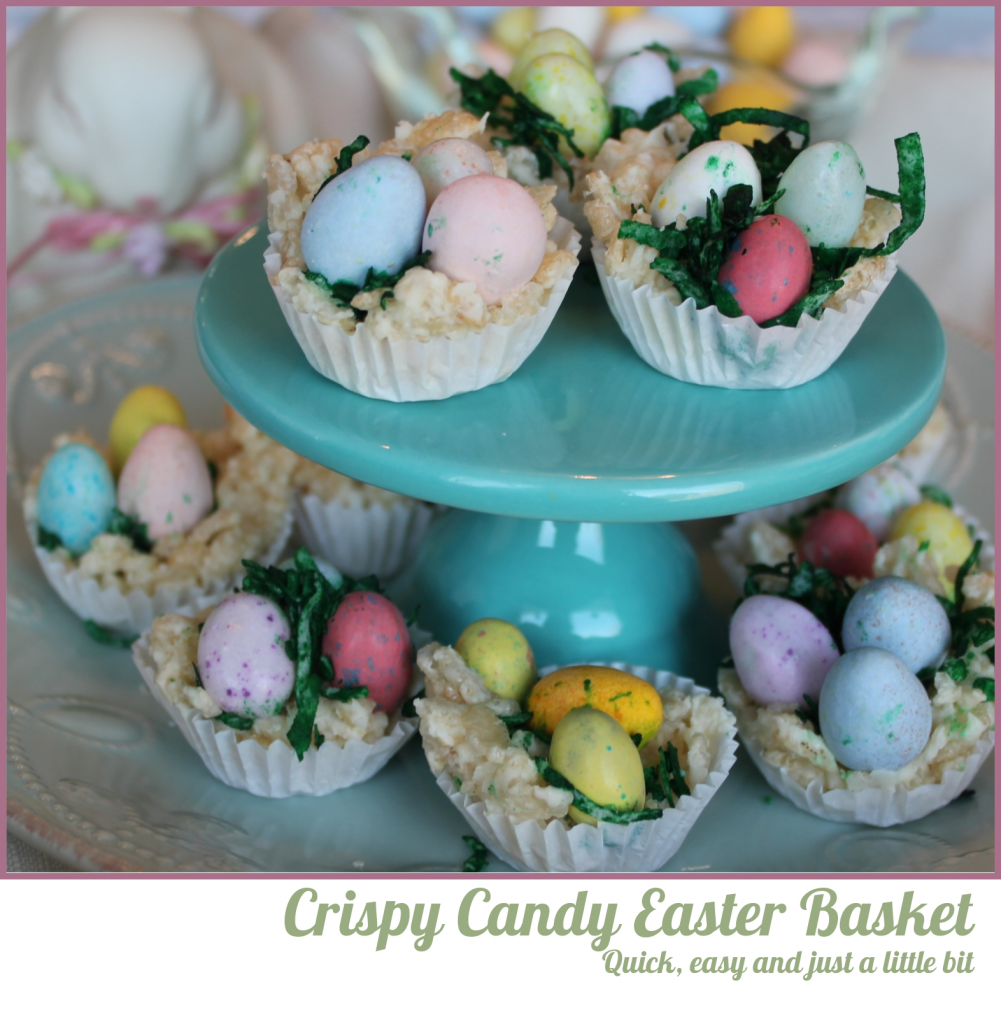 Author:
A Pinch of Joy by Charlene Vance
Recipe type:
Holiday Treat
½ cup white candy melts
1 tsp. butter
¾ to 1 cup crisp rice cereal
36 mini candy eggs or jelly beans
¼ cup coconut
Green food coloring
Mix coconut with green food coloring, one drop at a time until a grass green color is achieved. Set aside.
Line tart cups with candy sized paper cups and set aside.
Melt candy melts in microwave according to package directions or stirring after 15 each second interval until melted. Stir in butter so candy will not become hard and difficult to bite.
Quickly add ¾ cup crisp rice cereal, stirring to thoroughly coat with melted candy melts. Continue to add small amounts up to ¼ cup of rice cereal until candy melts will not cover any more. Mixture should still be pliable.
Drop by spoonfuls in candy cups, pressing with spoon or fingers to form basket.
Sprinkle a few pieces of green coconut over top and press three candy eggs into each basket. Let set a few minutes until firm. Makes one dozen.
Nutritional values are estimates and can vary by brand.
Serving size:
1
Calories:
73 |
Carbohydrates:
9 g |
Protein:
1 g| |
Recipe by
A Pinch of Joy
at https://www.apinchofjoy.com/2022/04/crispy-candy-easter-baskets/