Snickers Surprise Salad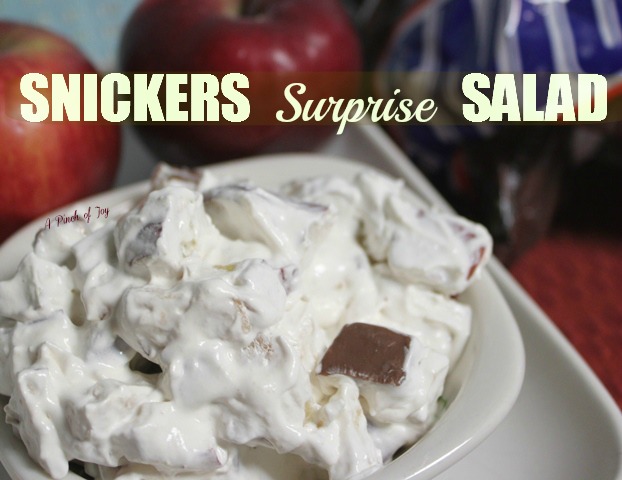 3 medium apples, your favorite crisp type
5-6 Fun Size or 3 full size Snickers Bars
8 oz container of Cool Whip (or less)
Wash, quarter and core apples. Slice and cut slices into small pieces. Add to medium bowl.
Cut Snickers into small pieces. Add to bowl.
Add half of Cool Whip to bowl and mix. Depending on size of apples and taste, add more Cool Whip until apples and Snickers Bars are generously coated.
Serve immediately.
Note: If making ahead, toss apples with a scant tablespoon of lemon juice , before adding other ingredients. This will prevent browning.