Potato Nests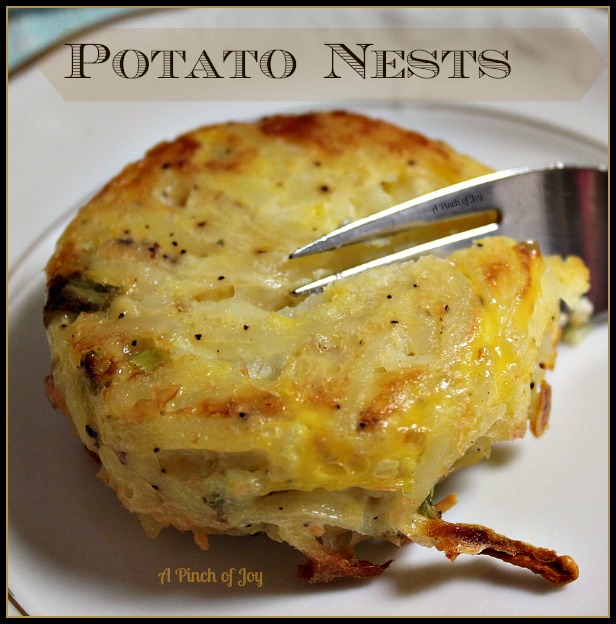 1 20 ounce package shredded refrigerated potatoes (I use Simply Potatoes)
2 large eggs, beaten
6 green onions chopped
1 cup shredded cheese (I used Colby jack, but your choice)
½ cup shredded Parmesan cheese
½ teaspoon salt
¼ teaspoon ground pepper or to taste
Preheat oven to 375 degrees F.
Grease or spray 12 cup muffin pan or 10 ramekins; set aside.
In a large bowl, beat the 2 eggs just until yoke and white are mixed.
Add green onions, salt, cheese and stir.
Mix in refrigerated potatoes.
Scoop mixture in greased muffin cups or ramekins.
Bake for 20 to 25 minutes or until golden brown and set.