Cheddar Chunk Green Pea Salad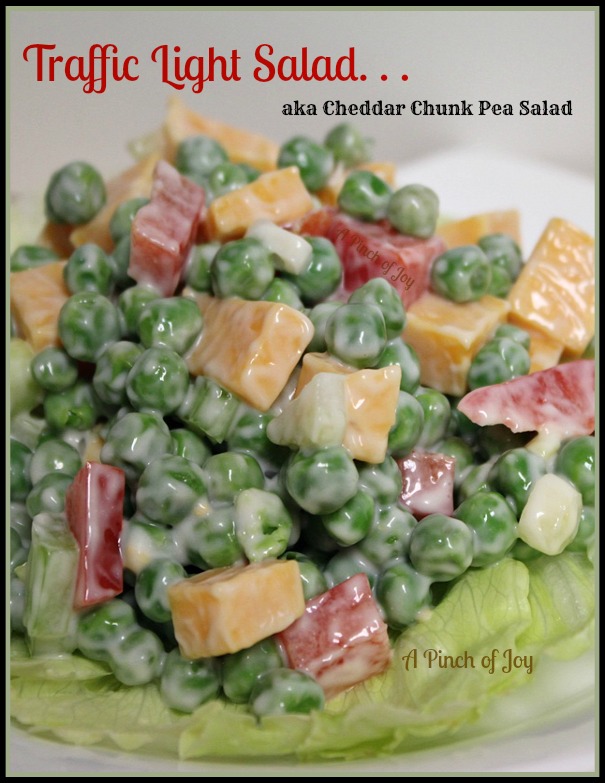 Serves:
8 onehalf cup servings or 4 one cup servings
1 12 ounce package frozen peas
¾ cup cheddar cheese cubes
⅓ cup diced red pepper
⅓ cup diced celery
2 green onions sliced thin
⅓ cup mayonnaise
½ teaspoon salt OR to taste
Prepare, and slice or dice cheese, red pepper, celery and onions.
Rinse frozen peas to remove any ice crystals, drain briefly.
Mix all ingredients together in medium bowl.
Serve on lettuce leaf.
Charlene @ A Pinch of Joy
Serving size:
½ cup to 1 cup
Recipe by
A Pinch of Joy
at https://www.apinchofjoy.com/2013/05/cheddar-chunk-green-pea-salad/