Wicked Easy Meatloaf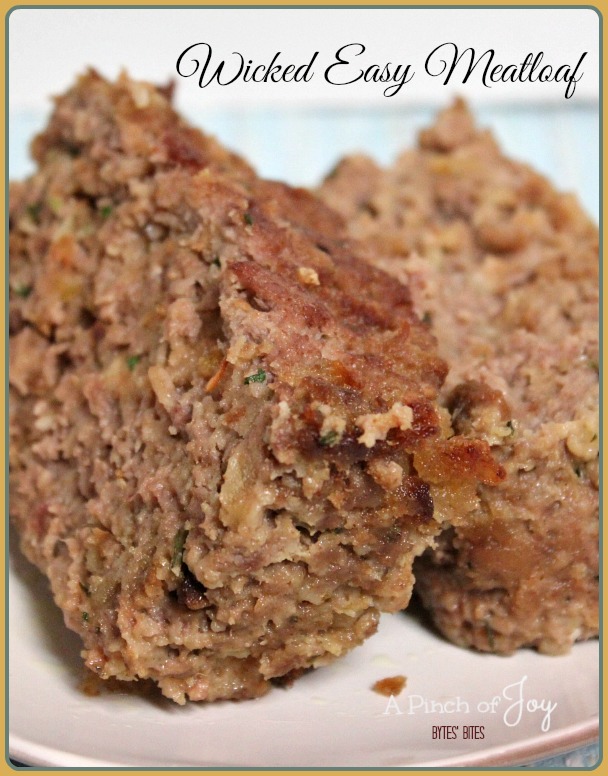 Author:
Bytes - A Pinch of Joy
1 ½ pounds ground beef
1 6 ounce box stuffing mix, herb flavored
½ cup water
2 eggs
⅓ cup ketchup
Mix first four ingredients in a large bowl.
Pat into 8x8 square pan.
Spread a layer of ketchup evenly over top
Bake at 350 for 1 hour.