Crock Pot Lasagna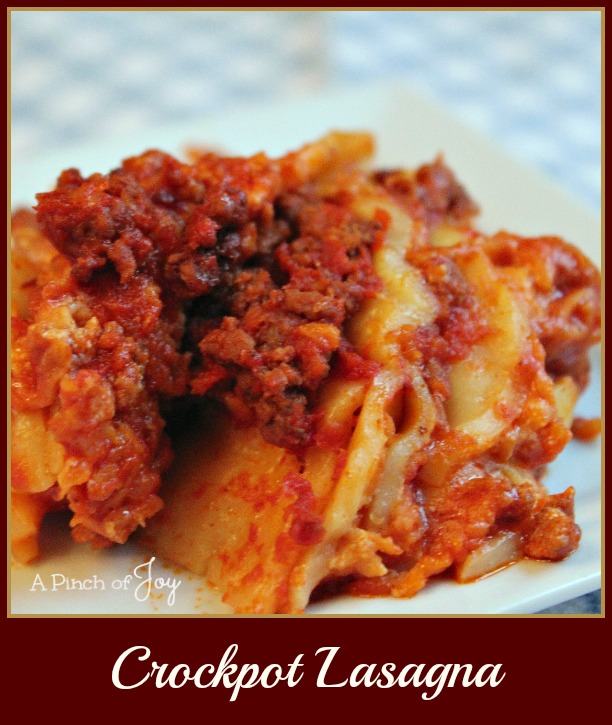 Recipe type:
Pasta Main dish
1 pound ground beef
24 ounce container spaghetti sauce
¼ cup water
8 ounce package regular lasagna noodles, uncooked
4 cups mozzarella cheese, shredded
12 ounces cottage cheese (1 ½ cups)
1 tablespoon dried onion flakes
1 teaspoon minced garlic
½ cup additional shredded mozzarella or shredded parmesan cheese
Spray inside of slow cooker pot with cooking spray
Brown ground beef, with garlic and onion
Stir sauce into browned meat and spread one fourth of the mixture over the bottom of the crockpot.
Arrange a single layer of uncooked noodles over the sauce, breaking as necessary to fit.
Combine cottage cheese, mozzarella and seasonings in bowl, then spoon one third of the mixture over the noodles.
Repeat layers of meat, noodles and cheese two times.
Top with remaining sauce.
Cover and cook on low for 4 hours.
Remove cover 10 minutes before serving. Add additional ½ cup of mozzarella or parmesan cheese to top.
Serving size:
10 ounces
Calories:
325
Carbohydrates:
14 s
Protein:
38 g