Maple Bacon Pot Roast — Slowcooker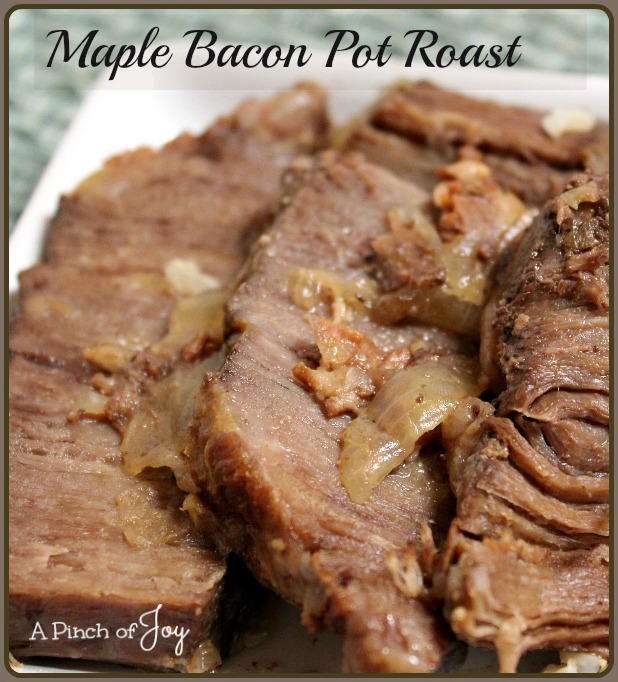 2½ to 3 pounds chuck roast
4-5 slices bacon, cut in one inch pieces
1 large onion, chopped
1 ½ to 2 cups chicken stock
1 tablespoon Dijon mustard
2 tablespoons maple syrup
1 tablespoon red wine vinegar
1 teaspoon paprika
1 teaspoon salt
Black pepper, to taste
Spray crockpot with cooking spray and place roast in bottom of pot.
Cut bacon into pieces and chop onion. Place on top of roast.
In separate bowl, whisk together chicken stock and remaining six ingredients. Pour over meat and onions.
Cover and cook on low for 8 hours, until meat is tender and falls apart.
Remove meat to rest and pour the liquid into a pan and bring to a boil. Cook, uncovered, until the gravy is reduced to desire thickness. Cut roast and pour hot gravy over the top.
Calories:
345
Carbohydrates:
40 g
Protein:
40 g
Recipe by
A Pinch of Joy
at https://www.apinchofjoy.com/2014/05/maple-bacon-pot-roast-slowcooker/