Mini Fruit Pizza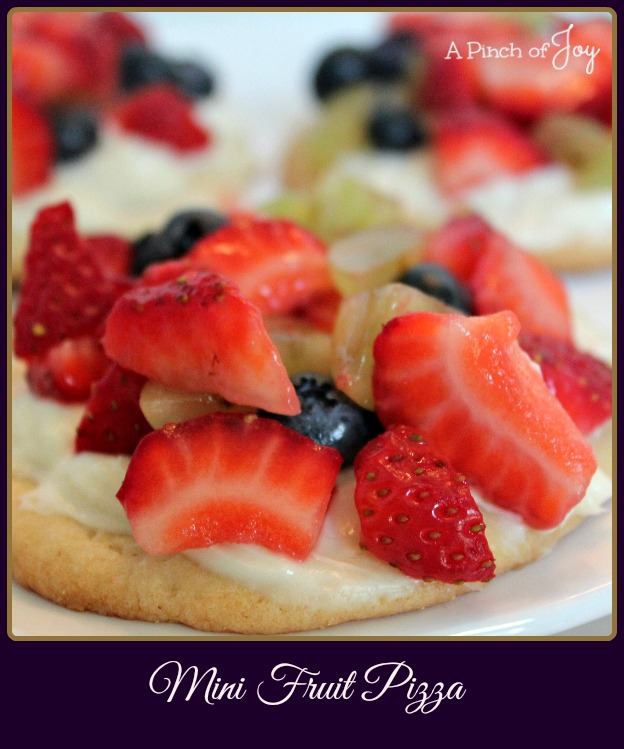 A dozen 4" plain sugar cookies, homemade, mix or bakery
4 ounces cream cheese, softened
¼ cup granulated sugar
1 Tablespoon orange juice (or other juice to your taste)
⅛ teaspoon nutmeg (optional)
Fruits of your choice to make two cups total. Some possibilities:
1 small can mandarin oranges, well drained
1 small can pineapple tidbits, well drained
Fresh strawberries, cut into small pieces
Green or purple seedless grapes, cut in quarters
Blueberries
Fresh peaches, cut into small pieces
Raspberries or blackberries
Make cookies ahead of time and cool
Beat softened cream cheese, sugar and juice until smooth. Add nutmeg, if desired, and set aside.
Prepare topping fruits, chopping, seeding or peeling as needed.
Gently mix topping fruit together in small bowl.
Spread filling on each cookie.
Top with generous spoon full of fruit.