Grilled Pork Chops with Sauteed Apples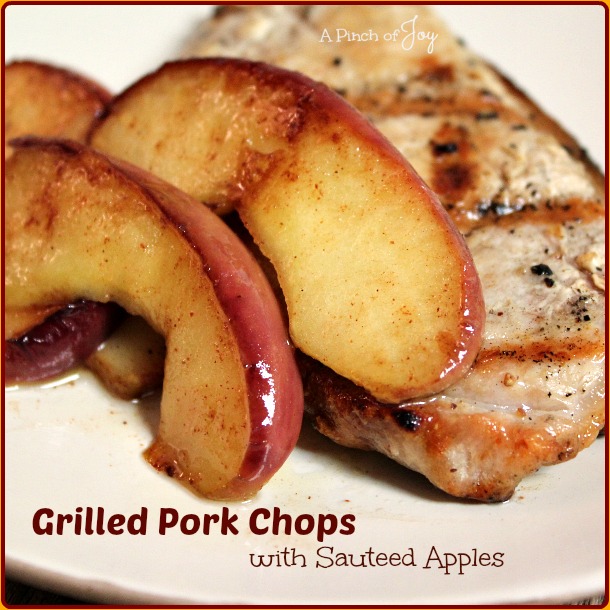 Author:
Bytes - A Pinch of Joy
1 medium Pork Chop per person
Seasoning to taste
1 apple for each two pork chops
1 tablespoon butter for each apple
Cinnamon to sprinkle on apples, ¼ teaspoon or to taste
1 teaspoon honey or maple syrup per apple for drizzling, optional
Preheat Grill to medium heat and cook chops about 5-6 minutes on each side. Internal temperature should be about 145 degrees.
Quarter apples, then core and slice.
Melt butter in medium skillet and add apples.
Cook over medium heat and stir gently every couple of minutes, until apples are tender but not soft.
Sprinkle cinnamon over apples and drizzle with honey or maple syrup, if desired.
Serve warm over hot pork chops.
Serving size:
One pork chop plus one half apple
Recipe by
A Pinch of Joy
at https://www.apinchofjoy.com/2014/07/grilled-pork-chops-with-sauteed-apples/