Layered Taco Salad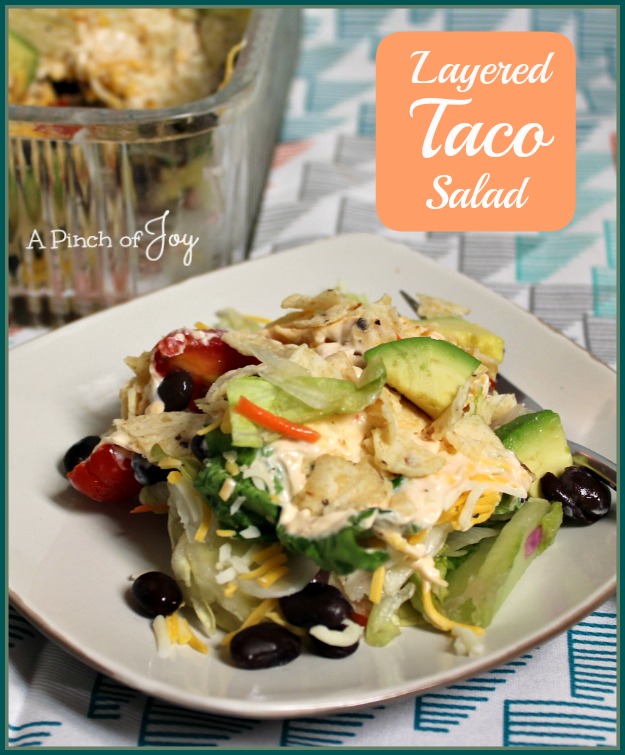 ½ cup mayonnaise
½ cup sour cream
1 tsp taco seasoning mix
1 15 ounce can black beans, drained and rinsed
12 ounce package lettuce
½ cup sliced onion
1 cup Mexican style shredded cheese
½ cup grape tomatoes, cut in half
1 cup broken tortilla chips
Optional: avocado
Mix mayo, sour cream and taco seasoning mix and set aside
Layer lettuce, onion, beans, tomatoes and cheese in 8x8 glass container
Spread dressing mixture over salad.
Cover and refrigerate at least two hours or overnight.
Crush tortilla chips and sprinkle over the top of the salad just before serving.
Optional, dice avocado and add to top of salad before serving.
Serving size:
8 ounce
Calories:
213
Carbohydrates:
14 g
Protein:
11 g