Risky Dark Chocolate Covered Cheesecake Balls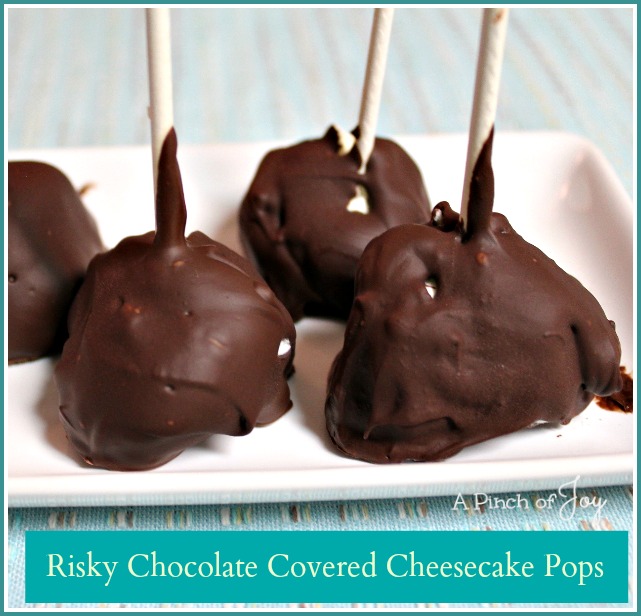 1 8 ounce package cream cheese
½ cup sugar
1 teaspoon vanilla
1 cup whipping cream
16 ounces dark chocolate chips
Beat cream cheese, sugar and vanilla in large bowl until well blended.
Beat cream in separate large bowl at high speed until stiff peaks form. Gradually beat in cream cheese mixture, scraping down bowl after each addition.
Refrigerate for two hours until firm.
Line baking sheet with parchment paper and, using two spoons, gently roll cheesecake mixture into 24 balls.
Freeze 1 hour and then insert sticks. Leave in freezer until ready to dip -- at least two hours.
Melt chocolate in microwave, according to package directions.
Remove cheesecake balls from freezer. Dip in chocolate, rotating to coat evenly. Let excess chocolate drip off.
Return to parchment lined baking sheet and freeze just until firm. Store in refrigerator.
Recipe by
A Pinch of Joy
at https://www.apinchofjoy.com/2014/08/risky-dark-chocolate-covered-cheesecake-balls/