Carrot Pineapple Bread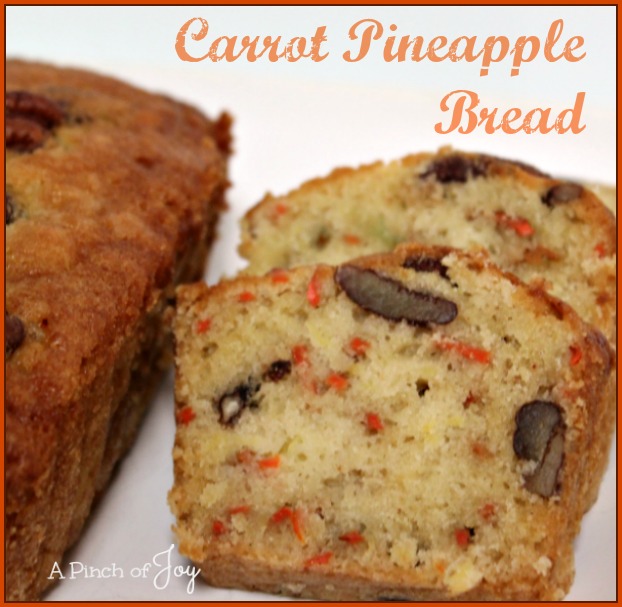 Serves:
5 loaves 51/2 x 3 inches
3 cups flour
1 teaspoon baking soda
1 teaspoon salt
1 teaspoon ground ginger
½ teaspoon baking powder
3 eggs
1 cup vegetable oil
1 ½ cups sugar
1 8 ounce can crushed pineapple, drained
2 cups shredded carrots (OR 1 10 ounce bag)
1 cup chopped pecans
Preheat over to 350.
Grease and flour five 5 ½" x 3" loaf pans.
Mix dry ingredients in medium bowl and set aside.
In large mixer bowl, beat eggs and oil at medium speed until well blended. Add sugar and continue beating until mixture is thick, about 2 minutes.
At low speed, beat in carrots and pineapple.
By hand, stir in flour mixture just until flour is moistened. Stir in nuts.
Divide batter equally among the five pans.
Bake for 50 minutes or until a wooden pick inserted in center comes out clean.
Cool in pans on wire racks for 10 minutes. Remove from pans and cool completely.
Breads can be wrapped in foil and stored in the freezer up to three months.