Honey Plum Tartlet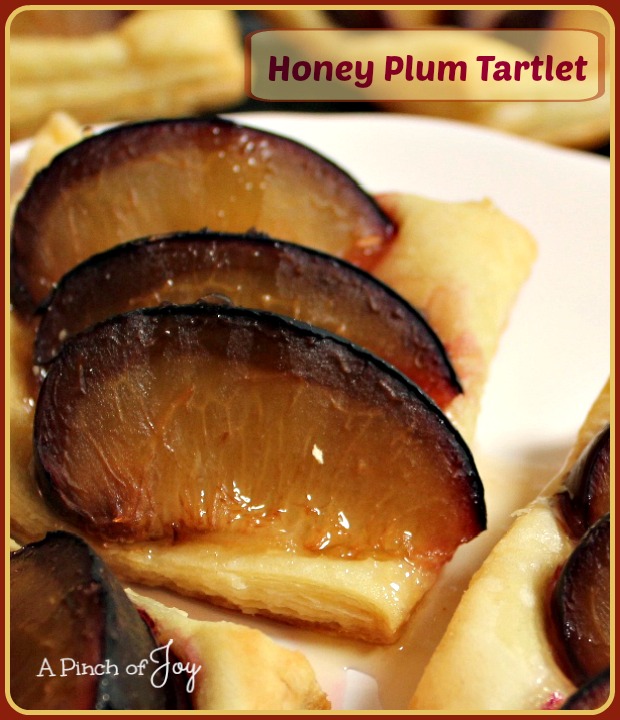 1 sheet of puff pastry
2-3 plums
1 tablespoon honey
Thaw puff pastry according to package directions.
Preheat oven to 400 degrees.
Cut thawed pastry into six 4" squares and place on parchment paper lined baking sheet.
Slice plums about ½" thick and arrange on pastry.
Bake for 25-30 minutes until pastry is golden brown.
Remove from oven. While still hot, drizzle about half a teaspoon of honey over the plums in each pastry.
Serve warm or at room temperature.
Can be made a few hours in advance, but best eaten the same day.