Apple Pie Rustica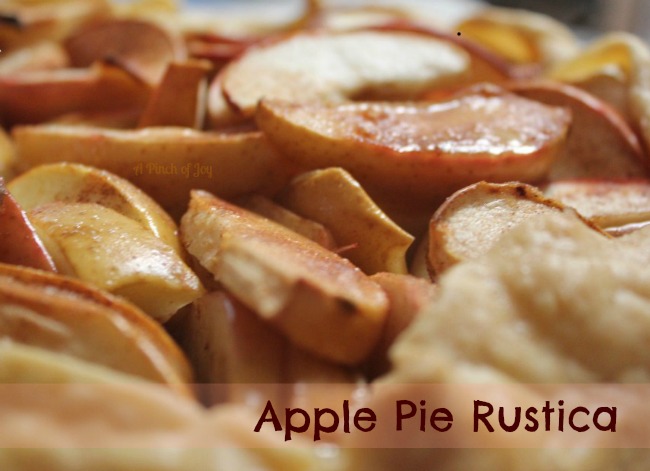 4-5 apples
2 packets lemon crystals or 1 tablespoon lemon juice
2 Tablespoon sugar
½ teaspoon cinnamon
3 Tablespoons butter
1 premade pie crust
Slice apples thinly. You can peel them or not – whichever you prefer.
Spread pie crust onto baking sheet
Place apples in center and distribute evenly, leaving about 1 ½ inch of crust uncovered all the way around the edge.
Mix cinnamon, sugar and lemon crystals together and sprinkle evenly over apples. If using lemon juice sprinkle it over the apples first, then the cinnamon sugar mixture.
Fold crust up and over apples, pleating as needed to make rough circle.
Slice butter thinly and dot over apples.
Bake at 350 degrees for 40-45 minutes until crust is golden.