Chai Bread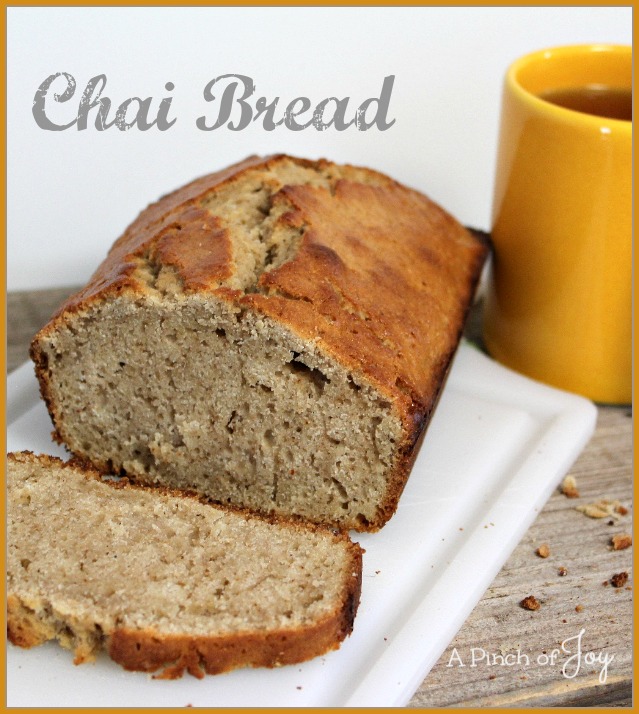 Serves:
1 loaf with 16 slices
¾ cup sugar
½ cup butter
½ cup tea
⅓ cup milk
2 teaspoons vanilla
2 eggs
2 cups flour
2 teaspoons baking powder
¾ teaspoon ground cardamom
½ teaspoon salt
¼ teaspoon cinnamon
¼ teaspoon ground cloves
Place one chai tea bag in half cup of hot water and let steep until needed.
Preheat oven to 400 degrees F. Spray bottom only of 9x5 loaf pan.
Beat sugar and butter with electric mixer on medium speed until fluffy.
On low speed, add tea, milk, eggs and vanilla until well mixed. The mixture will be thin and will look curdled.
Add all dry ingredients and stir gently until just mixed.
Pour into baking pan and spread batter uniformly across the pan.
Bake for 40-50 minutes until toothpick inserted into middle comes out clean. Edges should pull away from sides of pan and be golden brown. Do not underbake.
When done, remove from oven and let cool in pan for about 10 minutes, before turning out on cooling rack.
Slice and serve at room temperature.