Struessel Topped Sweet Potato Casserole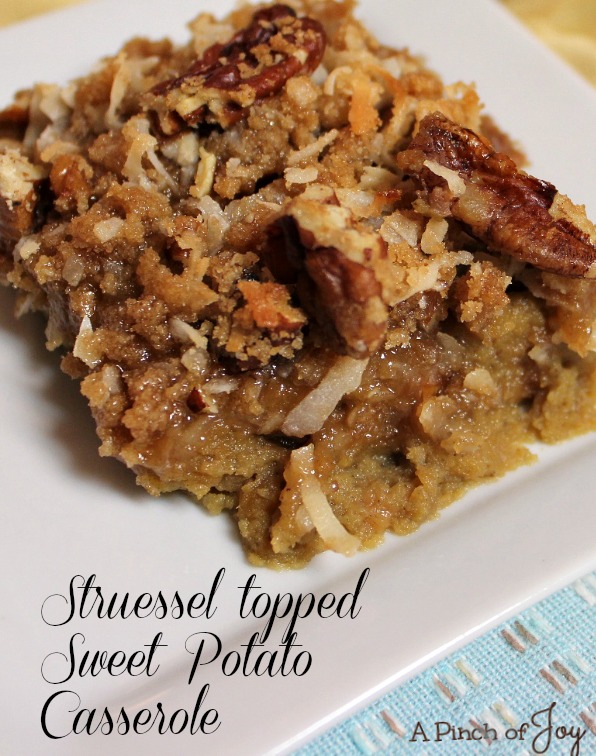 Author:
A Pinch of Joy by Charlene Vance
3 cups sweet potatoes, cooked and mashed
¾ cup granulated sugar
¼ cup butter, softened
2 eggs, beaten
1 teaspoon vanilla
1 teaspoon cinnamon
⅓ cup milk
¾ cup light brown sugar
½ cup flour
⅓ cup butter, softened
1 cup pecans, chopped
½ cup coconut -- optional
Preheat oven to 350 degrees.
Mix together the ingredients for the casserole.
Spray a 9x13 glass pan (or large casserole dish) with cooking spray and pour the sweet potato mixture into the pan.
Mix the brown sugar and flour in a small bowl, then cut the butter into the mixture until small crumbs are formed. Stir in pecans and sprinkle the topping evenly across the sweet potato mixture.
Bake for 25 minutes or until table knife inserted into middle comes out clean.
Recipe by
A Pinch of Joy
at https://www.apinchofjoy.com/2015/03/struessel-topped-sweet-potato-casserole/