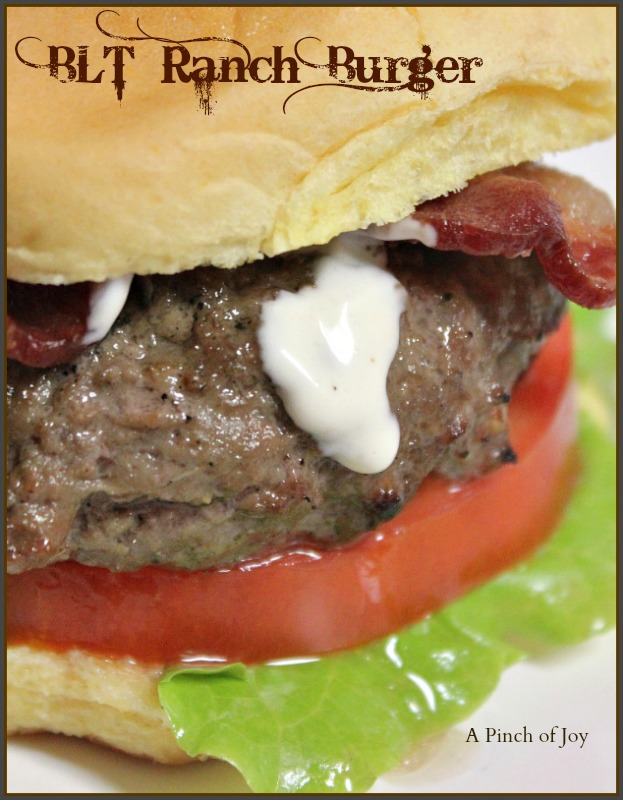 First time I made ranch burgers, I used ranch dressing out of the bottle.  Oh, don't do that!  They were moist – just like I thought they would be.  That was a good thing.  But they were so moist they came apart and slid down into the barbecue flames.  Not a good thing.  And they were so soft that it was impossible to slide a spatula under them to lift them off the grill.  Really not a good thing!  This recipe gives the taste and tenderness without the falling apart mess.  Save the bottled ranch dressing to replace or supplement you ketchup allotment.  Works much better! 
Adding the BLT takes a good sandwich up a notch.  Or maybe it's the other way around – adding a burger to your BLT takes a good sandwich up a notch!  Either way marrying two good sandwiches will be a tasty thing. 
To save this recipe to your ZipList Recipe Box, click the blue button.  To find out more about ZipList, click here
BLT Ranch Burger
Ingredients
1 ½ pounds ground beef
¼ cup finely minced onions
1 teaspoon of minced garlic
1 package ranch dressing dry mix
¼ teaspoon pepper
Go withs
6 hamburger buns
½ pound of bacon
6 medium lettuce leaves
1 large tomato, cut in six slices
Ranch dressing
Instructions
Mix first five ingredients together thoroughly.
Form into six equal patties.
Grill.
While burgers are grilling, crisp bacon in pan on burner or in microwave.
Slice tomato and select lettuce leaves. Place on bottom bun.
When burgers are done grilling, add to sandwich bottom, lettuce and tomato.
Divide bacon slices among the six sandwiches.
Add ranch dressing and top bun.
Notes
Charlene @ A Pinch of Joy
I'm so glad you stopped by today!   Be sure to follow A Pinch of Joy so you don't miss a thing! 
Subscribe by email  on the sidebar or follow on Facebook, RSS feed, bloglovin' or twitter   using the links here or the blue buttons on the header!   Follow  my pinterest boards here.    If you found this helpful, please share on your favorite network using the buttons below!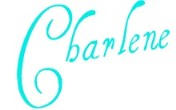 ~~~~~~~~~~~~~~~~~~~~~~~~~~~~~~~~~~~~~~~~~~~~~~~~~~~~~~~~~~~~~~~~~~~~~~~~~~~~~~~~~~~~~~~~~~
Linking up to these awesome parties here and, Nifty Thrifty Sunday, Sunday Showcase, Let's Get Social,  Mix It Up Monday,.Manic Monday, ., Masterpiece Monday , Market Yourself Monday,. Made By You Monday , Motivate Me Monday ,  Marvelous Mondays,  Time to Sparkle More The Merrier, Motivating Mondays,  In and Out of the Kitchen,  Inspire Me Monday,. . Tasteful Tuesdays,  One Project at a Time,   Tutorials and Tips , Tasty Tuesday , Titus 2 Tuesday, Tuesdays Treasures , The Scoop,  Gathering Spot, Melt In Your Mouth Monday, Totally Tasty Tuesday , Tuesday Talent Show, Tried and True, Back for Seconds Social,  Wow Me Wednesday. . . Cast Party Wednesday,  Wow Me Wednesday, The Creative Spark, Whatever Goes, Show and Share, We Did It!, , 36th Avenue, Tutorials tips and tidbits,  Wonderful Wednesdays, Wednesday Extravaganza, Wildly Original  . .  . Centerpiece Wednesday, Full Plate Thursday , Show Off Your Stuff, Hookin' Up, , Share Your Creation, Chic and Crafty, Showcase Your Talent, Catch a Glimpse , Crafty Blog Stalker , Pin Inspiration Thursday, Grace at Home,  Kitchen Fun, Tasty Thursday    Thrifty Thursday. . .I'm Lovin' It,  Flaunt It Friday,  What's Shakin   .Foodie Friends Friday, ,  Inspiration Friday ,  Delicately Constructed , Simply Link Party, Foodie Friday, Weekend Wrap Up , Whatcha Got Weekend , Shine on Fridays, Create and Inspire, Anything Goes. Simple and Sweet Fridays,   Show and Tell Friday,Be Inspired Friday,       Pinworthy Projects,   Thrifty Things Friday . .Saturday Spotlight,  What's Shakin .  Totally Overflowing,  Sundae Scoop,   Strut Your Stuff Saturday , Pinterest Blitz, Serenity Saturday,  Check Me Out, Saturday Night Special, Saturday Seven, Show and Tell Saturday, Saturday Dishes, Pinterest Blitz,    A Bouquet of Talent,

Related posts: