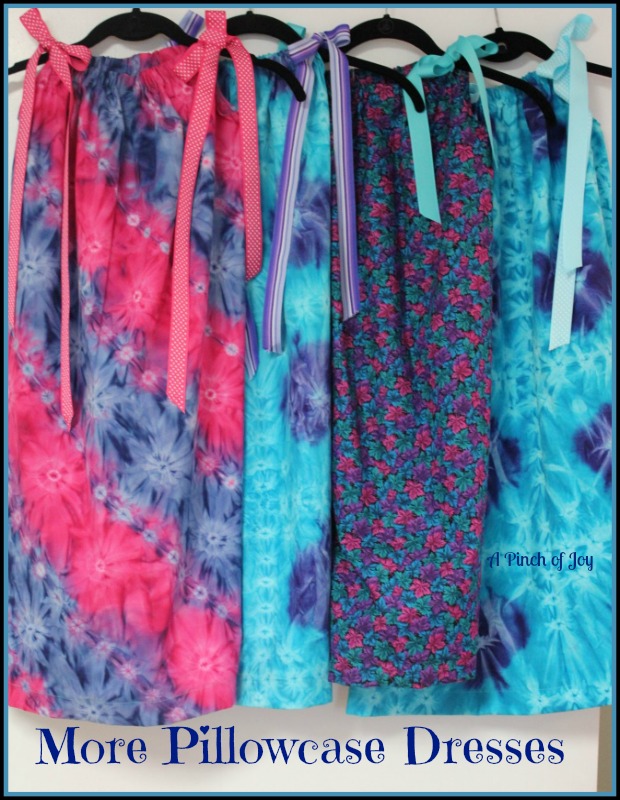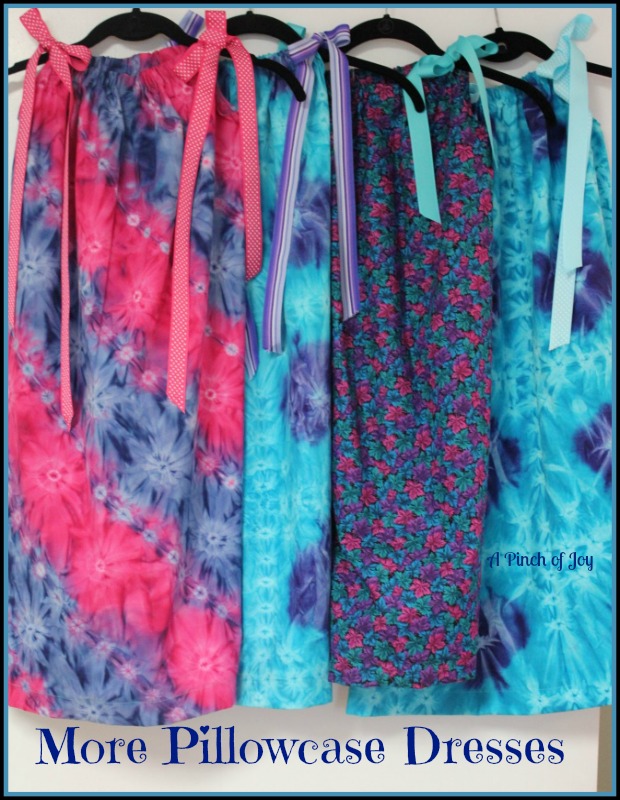 Sharing four more pillowcase dresses I made for a cause.
You can read about the Pillowcase Dress Drive here
and about the extraordinary young leader who initiated it here.
It's not too late to start sewing!
All you need is twenty minutes (or less) and one yard of fabric (or less).
Here's how to make a pillowcase dress – my version
Or check out my Pinterest Pillowcase Dress Board for more inspiration and tutorials.
Send completed dresses to: Mallory Fundora, Project Yesu, 1178 Willow Bend Drive, Clarksville, TN 37043
before May 28.
I am so glad you stopped by!    If you found this inspiring, please share on your favorite network by clicking one of the buttons on the bottom of this post.
       Follow A Pinch of Joy so you don't miss a thing!  Click the buttons on the header to subscribe or follow so you can catch the latest post!