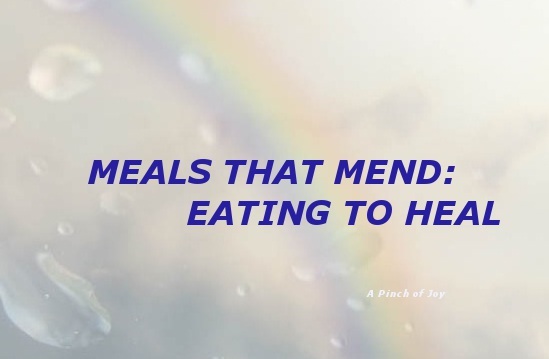 Had a burp in the bubble of serenity (such as it is!) here at Chez Charlene. Wheels had surgery yesterday (at home now and doing fine – thank you!) but has to be off his feet for several days followed by reduced activity for a couple of weeks.   Good health is controlled by diet and exercise, so it takes a little planning to keep that balance during a down time.  Even the healthiest of us can't avoid strains, sprains, or some periods of forced inactivity for other reasons. It is possible to adjust your way of eating to maintain health during those times – and even to aid quick recovery!
Off to the grocery to do some thinking and planning on the move. Problem: Control the number of carbs and calories per meal to avoid weight gain and unstable blood sugar and still provide enough food and nutrients to heal, feel well and stave off hunger!    Solution:   Spread things out with five or six small meals instead of three larger ones.   Increase protein, as studies have shown protein to be  essential for healing.  Protein can also speed the healing process!  Up the amount of fiber and drink plenty of water to prevent that sluggish feeling from inactivity,as the nurse reminded me. Once I had those three guides in mind, the rest was much easier. Here's what I put in my grocery cart*:
Several packages of microwavable fish fillets – each 2 carbs, 15 grams of protein.   Two fillets for lunch with a salad
Eggs – 4-6 grams of protein.   Scramble or poach for a meal, hardboil for sandwich, add to salad, by itself
Yogurt- low carb – 4-8 grams carb and 8 grams of protein.  Anytime stand alone or addition to meal
Sugar free jello    Free food anytime – minimal nutrition but adds to liquid intake.
Peanut butter – Good source protein 8 grams in 2 tablespoons, 7 grams carbs.    It was on sale for $2 – a steal since the drought in Georgia raised the price of peanuts!  Veggie accompaniment, spread for sliced apples, cracker spread
Cottage Cheese – 4 grams carb and 12 grams protein.  Meal accompaniment or snack, with salad
Cheddar Cheese – ¾ oz pieces – 0 carb and 5 g protein. With fruit, on sandwich, with meal, snack
Thin pork chops –counter top grill ready – 16 grams protein.  I already have a big ham, ground beef, roast beef and chicken in the freezer at home.   For sandwich, alone or on top of salad
Slim Buns, wholegrain – 4 grams protein, 20 carbs.    I'm a latecomer to this bandwagon, but each brand we've tried have proven to be tastier than low carb bread, and 10 – 15 carbs lower than using two slices of bread for a sandwich. Actually we don't eat a lot of sandwiches, but convenience, ease in eating and whole grain won out this time.
Fresh vegetables – great source of fiber, and many vitamins and minerals essential to the healing process.   Includes Wheels' favorite of the month — Brussels sprouts and asparagus  (I'm trying to keep my opinion on those two to myself — bleccchhhhhh –oops, failed!)  Carrots, cherry tomatoes, salad greens, celery, peppers – with meal and for unlimited snacks.
Fresh fruit – generally 15 carbs per standard serving, fiber, vitamins and minerals. Apples, clementines (small size portion control!), strawberries and cantaloupe.  With meals or alone as snack – serve with a protein such as peanut butter or cheese
Weight Watchers Strawberry Smoothie and Dark Chocolate Raspberry Bar    One bar is 12 grams carb and 3 grams of protein. (Their "serving" is two bars)  While the carb count for a single bar is too high to ignore, it is reasonable for the feeling of indulgence!
A big bunch of miniature roses — for a pinch of joy every time we see them!
These foods aren't unusual in our routine, but I will pay closer attention to making sure they are worked in regularly with the balance weighted toward keeping a higher protein level and a lower carb level than normal. Wheels should be well fed and on his feet soon! Hope this will save YOU some time if you are ever in this situation!
*Now . . . do you call it a grocery buggy or a cart? Or something else??
I'm so glad you stopped by today!   Be sure to follow A Pinch of Joy so you don't miss a thing!   Subscribe by email  on the sidebar  or follow on Facebook, RSS feed, bloglovin'  twitter  or   pinterest    If you found this helpful or inspiring please share below!  I'd love to have you along on this journey!
Save