We replaced our faithful olllllld computer yesterday.  It was a lot more fun finding and buying the new one, than it is getting all the information transferred over to it.  I was shocked at how much had accumulated and deleted a bunch, but still the chore has kept Bytes busy all day — and me too!  But it was a beautiful day to snap some pictures of the front of the house to share with you.  It's fall and we're getting in the spirit — cue spooky music ~~~~~~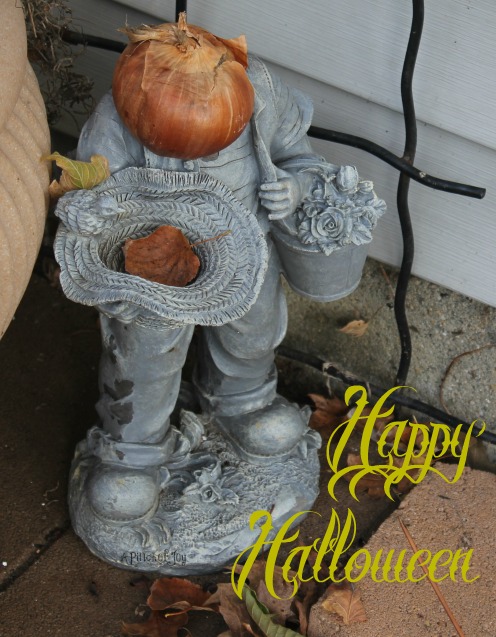 The onion headed gardener tends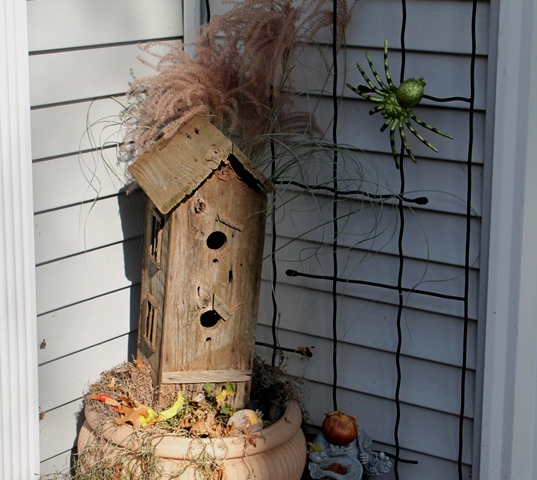 . . . the gardens at the Spooky Birdhouse!
And that's about as spooky as it gets at Chez Charlene this time of year!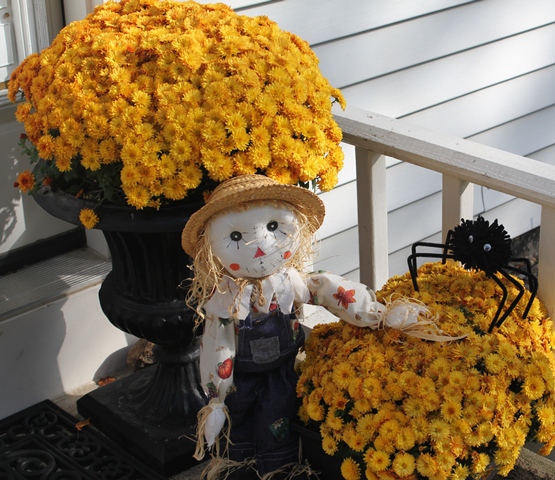 Scarecrows and spiders . .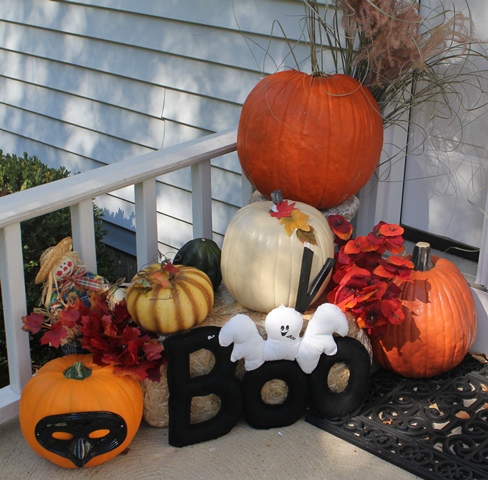 Pumpkins and ghostly boos. . . .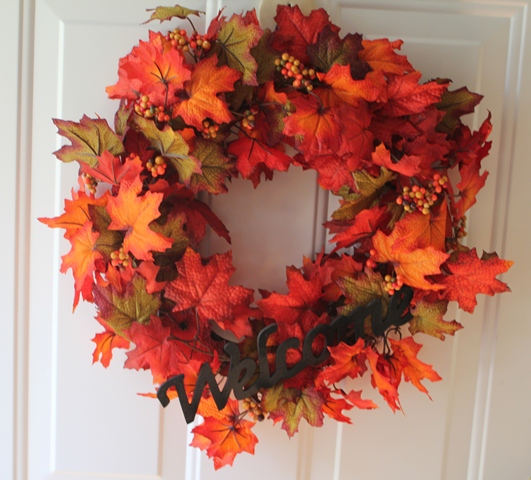 A wreath to welcome you. . . .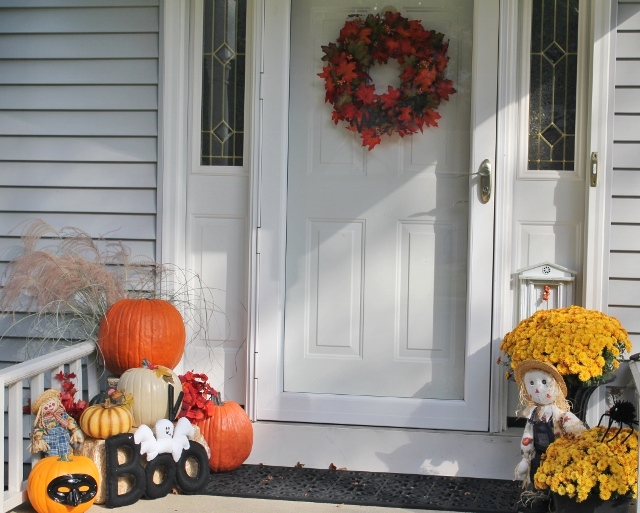 . . and the fairies, too!
Don't miss a thing — subscribe by email or RSS feed, follow on facebook or twitter to catch the latest post!
If you found this post helpful or entertaining, please give it a Stumble, Tweet, Pin, or Facebook Like.