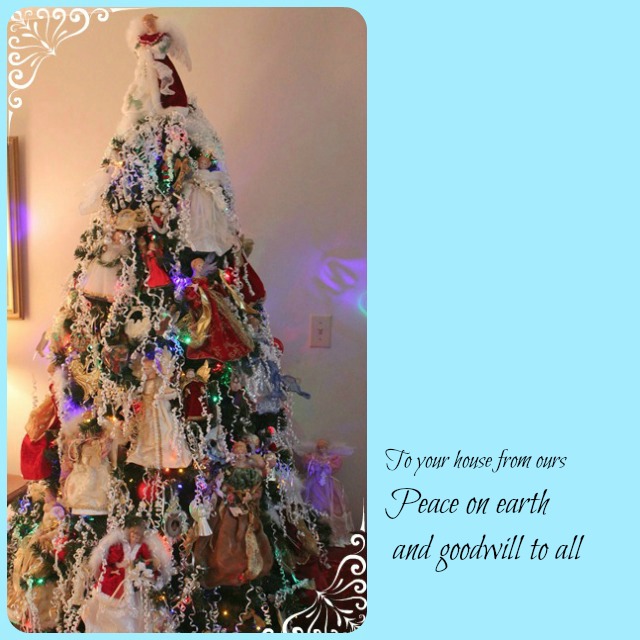 Usually our Christmas tree goes up the day after Thanksgiving and comes down the first week in January.  I love to have it up as long as possible, to sit at night and enjoy the colorful lights with a cup of hot chocolate when the house is quiet and the day is winding down.  Since we were gone for almost three weeks in December, the tree was late in going up this year.    I once had a collection of angels that numbered outrageously high — so many that the individual ones lost their meaning.  So I got rid of most of them, saving only the special ones.  This year I decided to decorate the tree with the largest angels.  I was thinking big angels would fill the tree quickly — well, not exactly.  There were lots of small spots on the tree that needed to be filled with smaller angels and ornaments that are special to our family.  And, of course, the signature ribbon curlies had to be added.   Our tree is a little different — and just right for this year.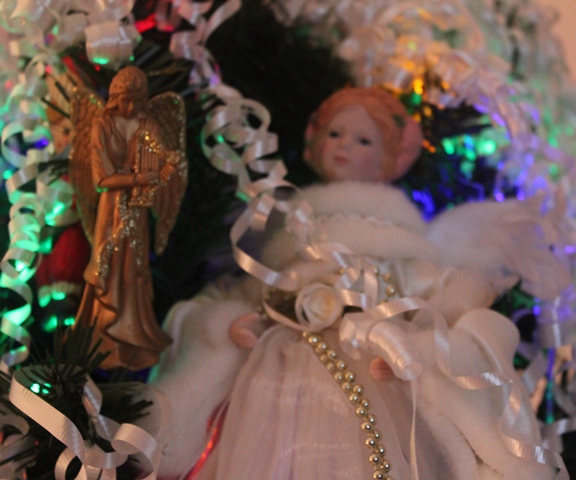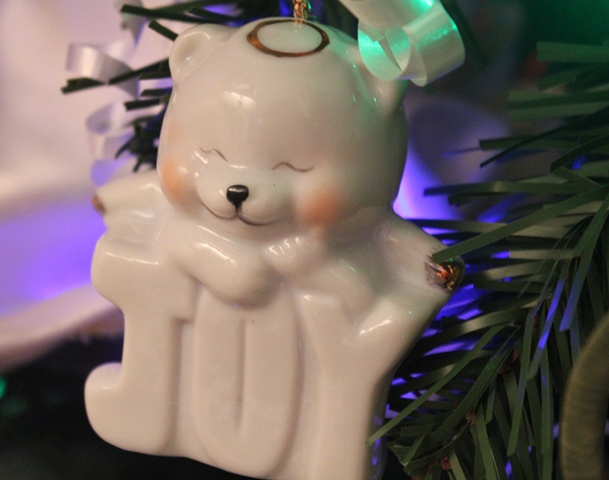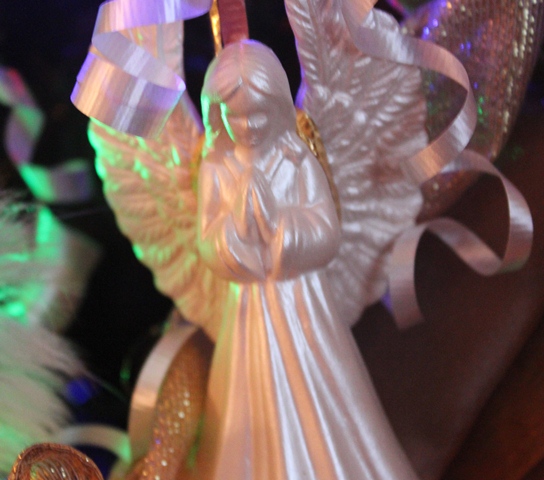 May the message of the angels from a long ago night be heard again . . . .
Peace on earth and good will to all.
Save