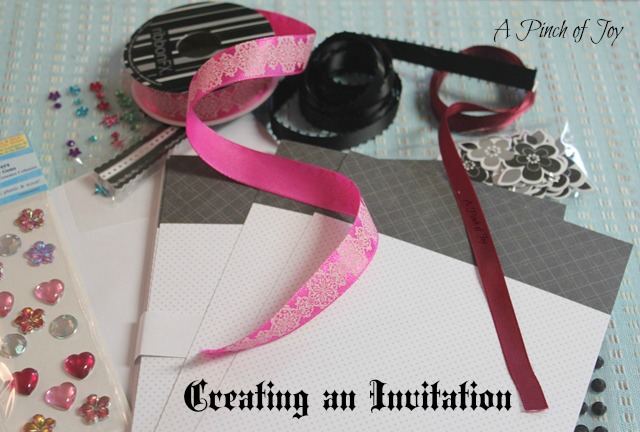 What will we do next time?
How about a tea party?
And so we did.
A formal affair with written invitations.
Just for fun.
The invitation started with a kit and some scrapbook bling.  But it could be made with cardstock or heavy scrapbook paper.  Anything that you can print on.
 Because you print the invitation first.
 Request the honor of the invitee's presence.
Spell out where and what date and what time.
Ask them to let you know if they will attend and give them a phone number to call.
Use the letters RSVP.  It is French:  "répondez s'il vous plaît" or answer please.  
 But it really means "call your hostess and say yes or no.  If you don't your nose will fall off and you will be sorry."  Truly.
When the invitation is printed, add the bling.
And then put it in the mail.  It has to be snail mail.
So they can see the bling.
Or maybe just because that's the way it is done..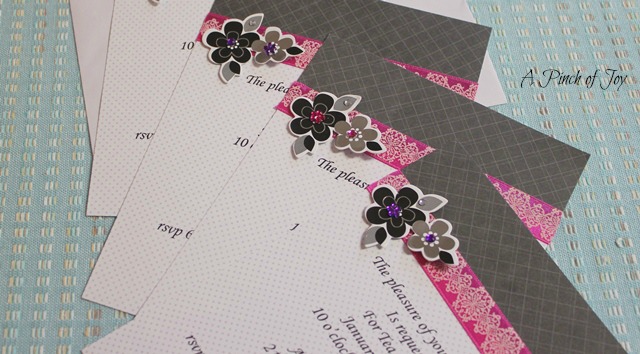 Wait for the phone to ring.
It will be the RSVP's.
And that is a good thing.
Because a tea party where the guests' noses have fallen off
Or they just don't show up
Is no party at all.*
*Everyone who was invited to this tea party showed up with noses on their faces.
More tea party, next post!