I love painted staircases.  Dark treads, painted or stained a deep rich brown.  Or may be black or a dark gray.  Light colored risers — preferably white to contrast with the dark tread.     I finally narrowed my Staircase dreams to ten possibilities.
Classic dark and white appealed to me: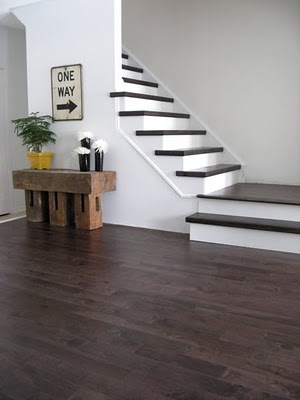 Bloomerism
So did the dark and white combination with words:
                                                                                 Lisa's Creative Designs      
Or numbers: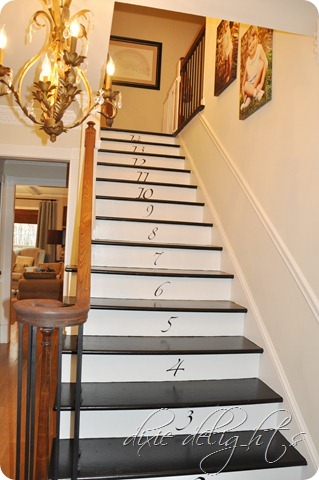 Dixie Delights
On the other hand, patterned risers were intriguing.  In bright colors: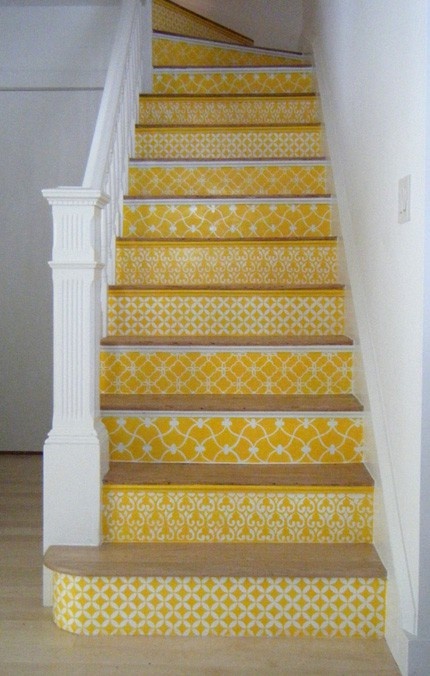 Weekend Decor
Or pattern in a nuetral: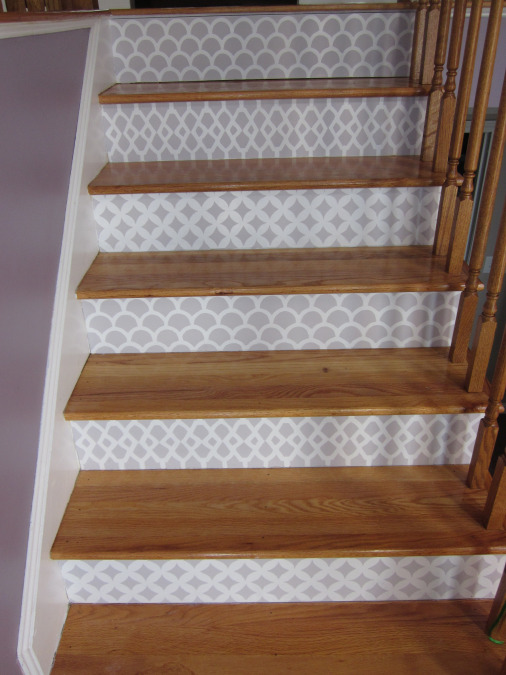 Small Changes Big Improvements
Or maybe a monochromatic scheme: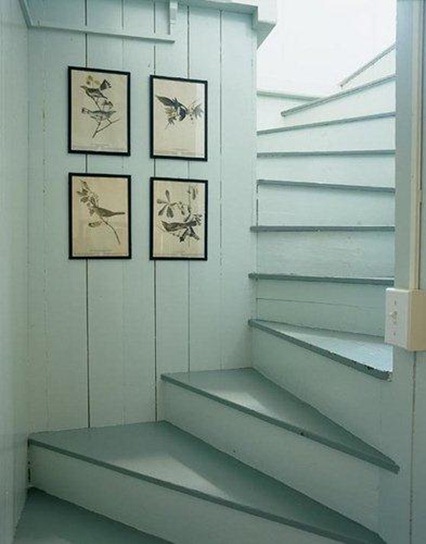 home and harmony
Color on white seems fresh and inviting.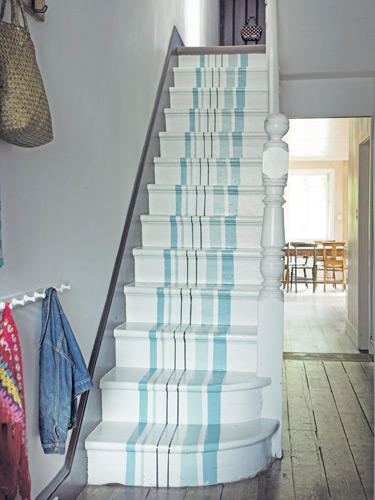 Yahoo shine!
One color with delicate stencilling?  Hmmmm.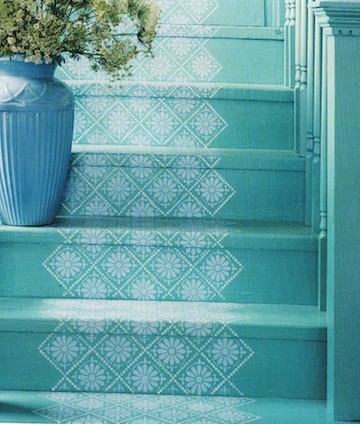 source
Neutral with stencil? 
just being
Or bold with vinyl?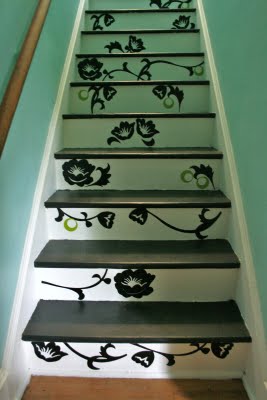 balaboosta or bust
So many possibilities!!!!  So much inspiration! 
However, a theme has begun to emerge and ideas take shape!
And a decision made.
Next, Stellar Stairways — The Reality. Factors to consider before painting a staircase.

I'm so glad you stopped by today!   Be sure to follow A Pinch of Joy so you don't miss a thing! 
Subscribe by email  on the sidebar  or follow on Facebook, RSS feed, bloglovin'  twitter  and check out my  pinterest boards.   If you found this helpful  or inspiring please share below!  Your support of A Pinch of Joy is  appreciated!
Save