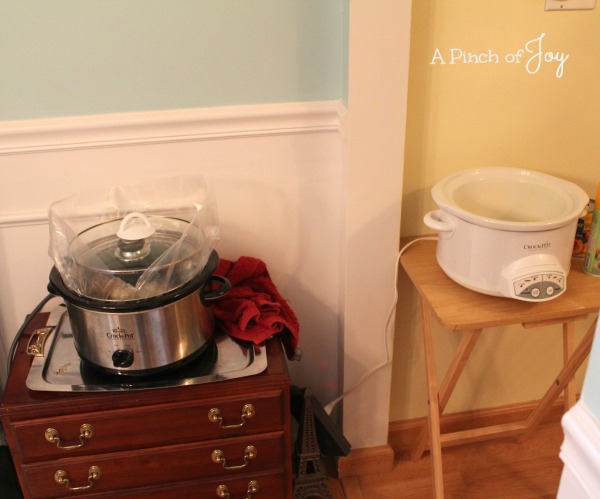 Cooking is definitely a challenge when your kitchen is a major construction area!   I made a temporary kitchen in the dining room.  Sharing this morning in case you are thinking of ripping out your kitchen for a redo — a dose of reality!!  It will be so worth it all in the long run.   This is Crockpot Central.  I have the lunch crockpot going and am getting ready to load the dinner crockpot.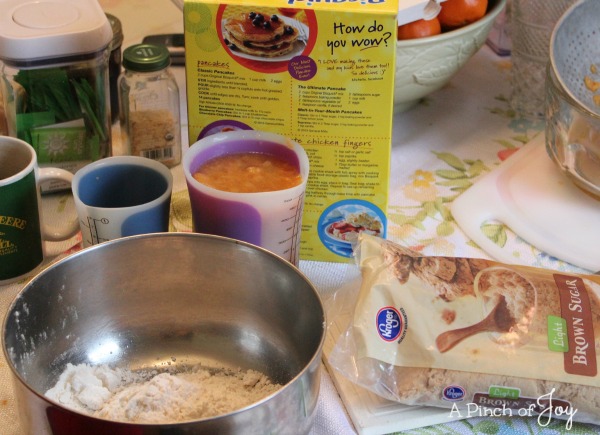 The Work Station is on a corner of the dining table.  I'm making a crockpot peach cobbler.  You won't be reading that recipe here.  Total fail even though the work crew gamely ate a portion each — they were really hungry, which helped it go down :-).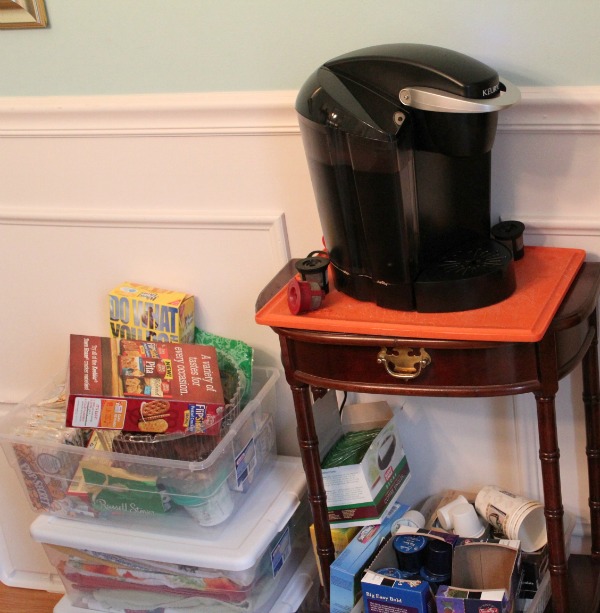 The all important coffee, tea and snack station.  We break about 4ish each afternoon for a sit down snack, because we are usually involved in something that can't be easily interupted for dinner.  We've had everything from ice cream and cookies to apple slices and peanut butter to lunch leftovers and a bag of baby carrots — all at one snack time.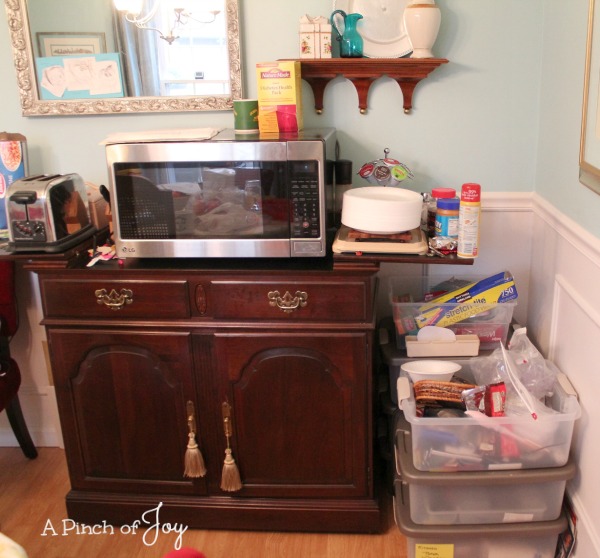 Microwave central gets a good share of traffic.  The totes hold kitchen utensils and necessities.  I use what is on top instead of being particular about the "right" utensil.  Oh yeah — if you are thinking about doing a kitchen redo, remember to put a hand can opener in the tote you will be working from — not in the basement in the tote at the bottom of a pile–because you will need one sooner or later!   And prepare to do dishes in odd places because there is no kitchen water supply!   Even using paper goods, there WILL be dishes of some sort to wash.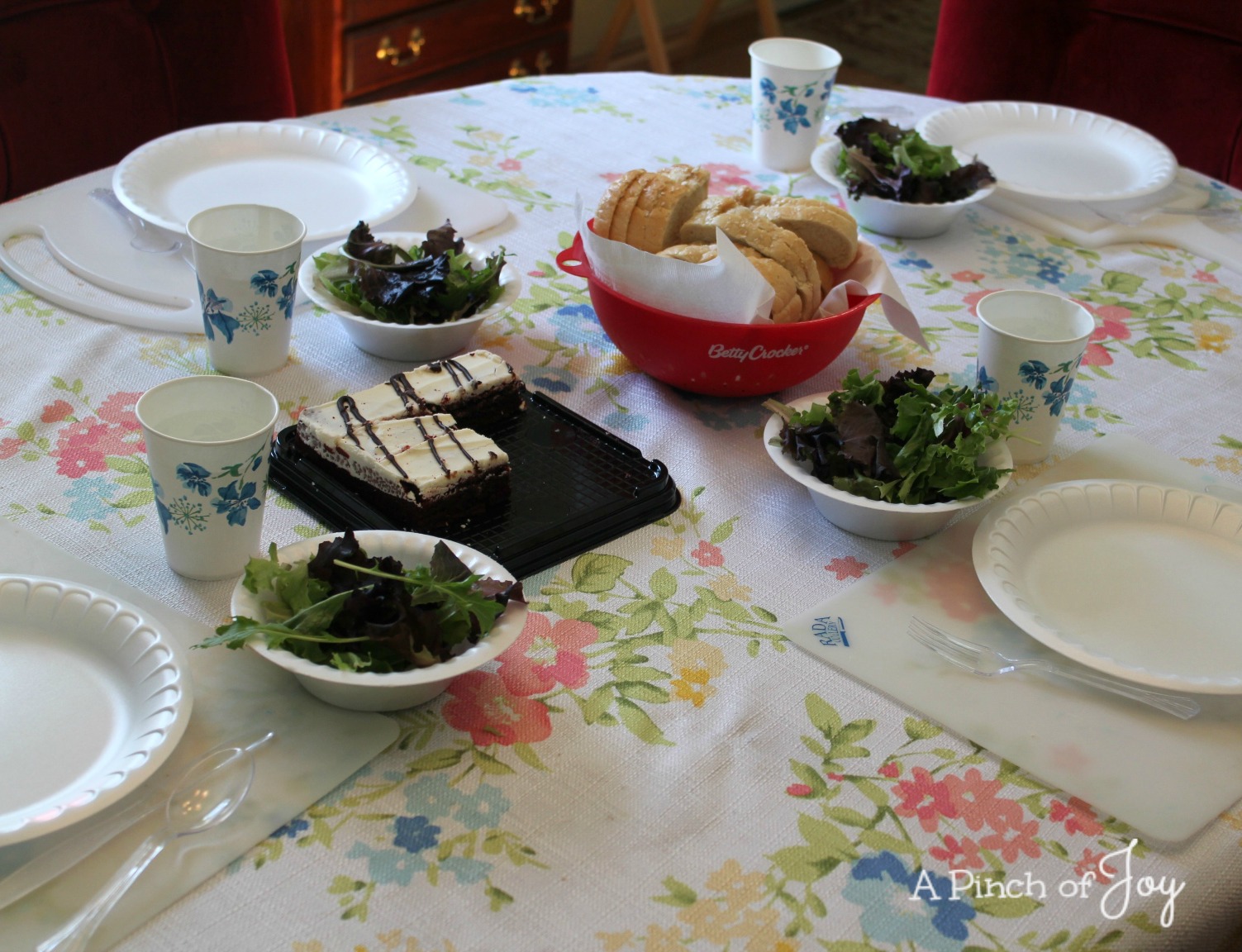 We still took time for a "fancy" lunch to celebrate a birthday.  Note the cutting board placemats — heat shields because hot foods on thin plates need them.   The actual work is coming along well, in spite of some obstacles and puzzles.  I can't wait to share the results with you!
I'm so glad you stopped by today!   Be sure to follow A Pinch of Joy so you don't miss a thing! 
Subscribe by email  on the sidebar  or follow on Facebook, RSS feed, bloglovin'  twitter  and check out my  pinterest boards.   If you found this helpful or inspiring please share below!  Your support of A Pinch of Joy is  appreciated!