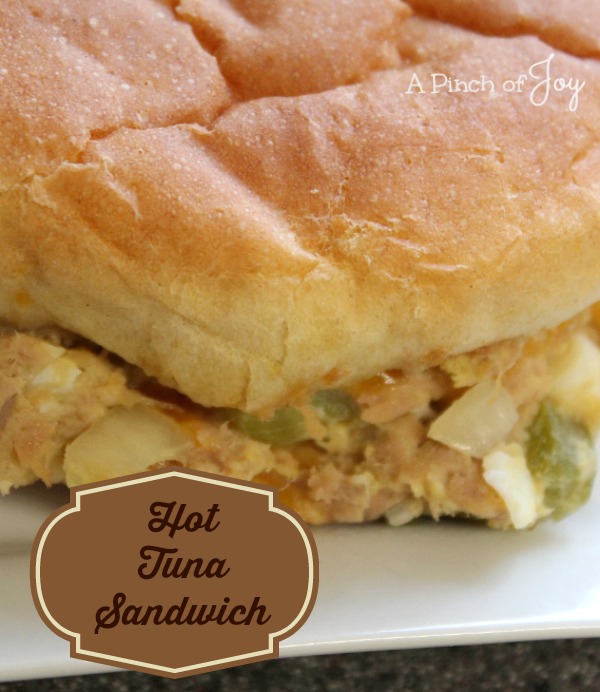 "What do you want for Valentine's Day? " Wheels asked one year.
"Mmmm, I don't know," I replied, buried deep in the grocery ad in preparation for a supply run. "Oh my goodness, not roses". I said, looking at the dozen red roses pictured with an obscene figure following the dollar sign.  It was approaching three digits before it even got to the decimal.  "Growing conditions for roses were really bad this year and there is a big shortage.  I heard prices would be high but – wow! I'd rather have this."   I offhandedly pointed to the picture of a case of tuna.  And laughed. Then I promptly left for the grocery store.
The following Thursday, Wheels left for the day about 5 am, as usual.   I came downstairs a couple of hours later.   A largish brown box sat in the middle of the kitchen counter. I'm used to finding strange things I did not put on that counter. But this sat there squarely and with purpose, not something placed hapharzardly as a "temporary" resting place. Upon closer inspection, I discovered a large envelope attached to the top. Wheels is famous (with me!) for his greeting cards and I lost myself in the Valentine sentiment it contained.
Curiosity began to tug. With all those sweet thoughts so tenderly expressed in the card, what awaited within that box??
The lid was thoughtfully pre-opened. I lifted it. Twelve silver circles gleamed back at me. With another twelve below. And two more layers below that. I lifted one for a closer look. And blinked. The others I lifted from the box said the same thing on the label. I stood there, puzzled.
48 cans of tuna.
My Valentine's Day gift.
You saw that coming, didn't you??
I didn't.
Then it registered.   Wheels heard me. How could anyone not love a guy that really – really – listens. Ahhhh – Wheels. He's a keeper. What can I say?
Here's one of the recipes that caused the tuna to disappear quickly.    If you can, make the filling a day ahead to let the flavors meld. Buns can be hot dog or hamburger or the thin buns. Some like the buns buttered – I skip that step.  Sandwiches can be assembled and wrapped – even frozen for up to a month — before transporting and warming at the destination in the oven, on the grill or over the campfire. Good reheated too. Hot tuna is a youth group staple in some parts of the country. The variations come from different moms and all are tasty.

Hot Tuna Sandwich
Author:
A Pinch of Joy by Charlene Vance
Ingredients
2 5 ounce cans OR 2 4 ounce packets of tuna, drained and flaked
3 hardboiled eggs, peeled and chopped
1 cup sharp cheddar, large shreds or cubed
1 small onion, minced
2 tablespoons pickle relish
1 rib celery, diced
2 tablespoons olives, chopped (optional)
2 tablespoons green pepper, chopped (optional)
2 tablespoons mayonnaise, to moisten mixture. Add 1 – 2 more tablespoons if needed.
8 hamburger buns OR 12 hotdog buns
Instructions
Mix all ingredients together, using 2 tablespoons of mayonnaise to start. If mixture seems dry, add mayo 1 tablespoon at a time until mixture clings together and seems moist. Cover and chill mixture until needed.
Preheat oven to 400 degrees.
Split buns and fill with tuna mixture.
Wrap each filled bun in aluminum foil and place on baking sheet.
Bake for 20 minutes. Cheese will be melted and buns slightly crisp on top.
Serve hot.
I'm so glad you stopped by today!   Be sure to follow A Pinch of Joy so you don't miss a thing!  I'd love to have your company on this venture!!
Subscribe:  email  on the sidebar  or follow on Facebook /  RSS feed  / bloglovin' /   twitter  and check out my  pinterest boards.   Share: if you found this helpful or inspiring please click one of the buttons below!  Your support of A Pinch of Joy is appreciated!
Linking up to these awesome parties here
Save