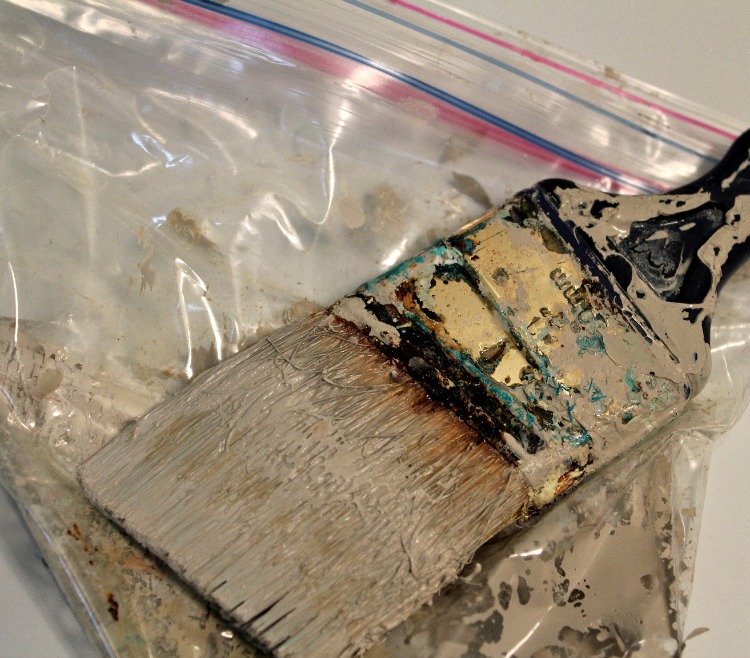 Did you know you can resuscitate an almost dead paintbrush?  I mean one that is almost petrified.  Like this one that had been "saved" far too long and had turned inflexible and totally gunked up.  This is my favorite kind of paintbrush –not available locally – so when I found this artifact in amongst the paint cans it was worth trying to save.   I stumbled across this  trick that is so easy. It not only rescues the really bad cases, it is so easy to do you'll never let your brushes get this terrible shape ever.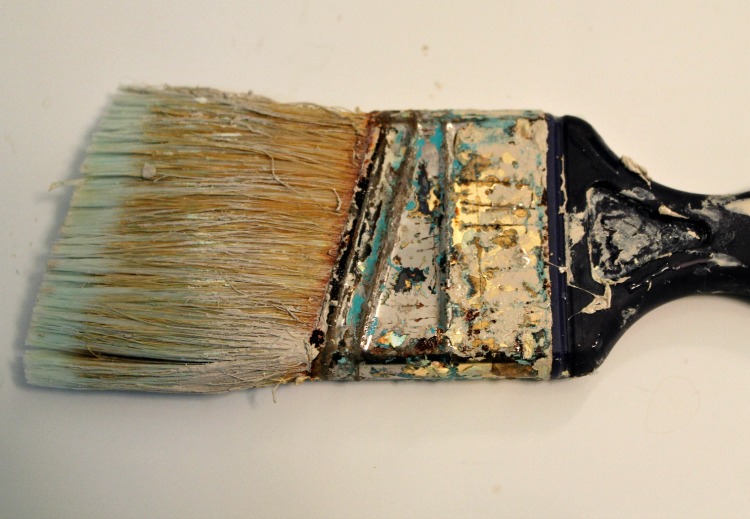 First I tried soaking the brush in water and brushing through the bristles with a really stiff brush.  That only took off the top layer, but the paintbrush was hard and inflexible because of all the gunk still inside the bristles.
I spied a bottle of rubbing alcohol I keep in the laundry cupboard for things like ink stains and removing glue.  Hmm – can't hurt.  So I found a container just the right size for the brush.  Yes, it's a microwave container for warming left overs, but it will be alright once it goes through the dishwasher.  Just don't tell anyone and they'll never know!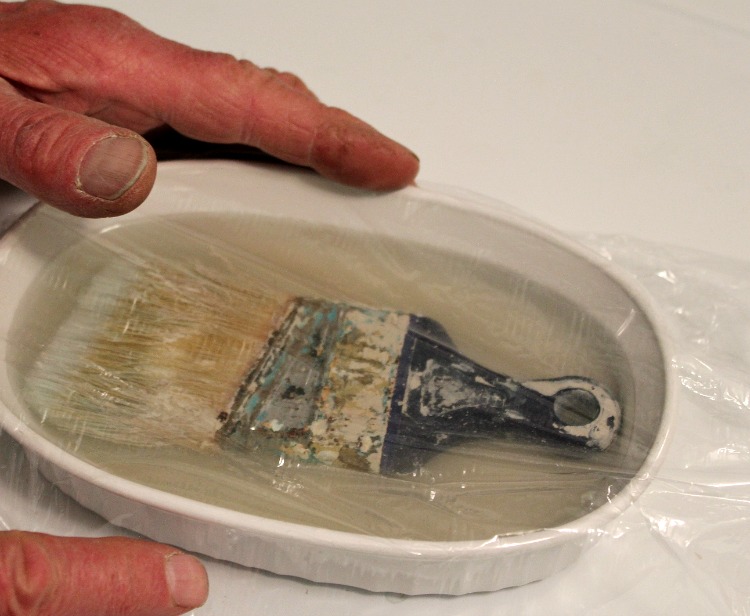 Wheels came along and thought it should be covered with plastic wrap and modeled that step with his working hands.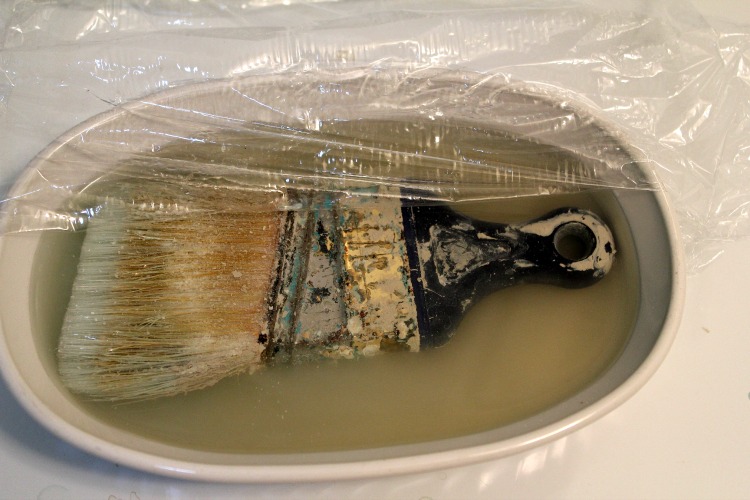 We let it set overnight and this is what the brush looked like.  It was flexible, but barely.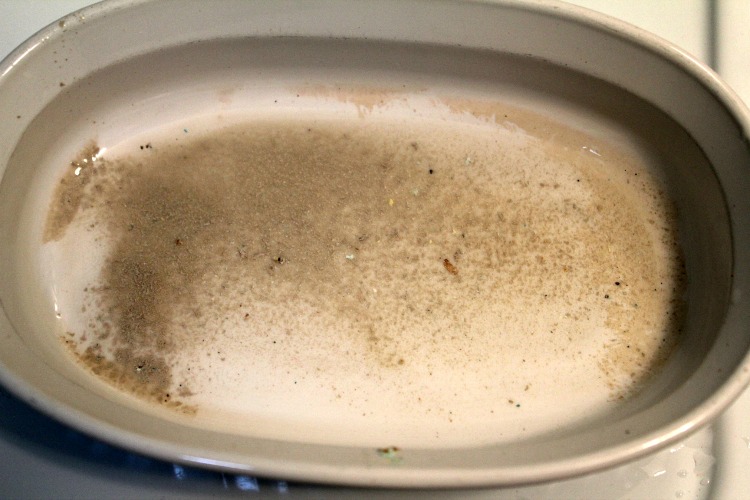 This is the sediment left in the container.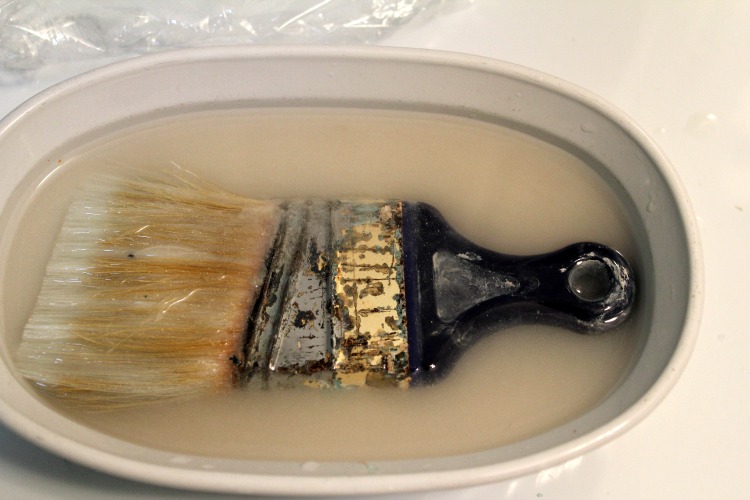 I cleaned the  container and refilled it with rubbing alcohol.  Two hours later, the bristles had begun to soften.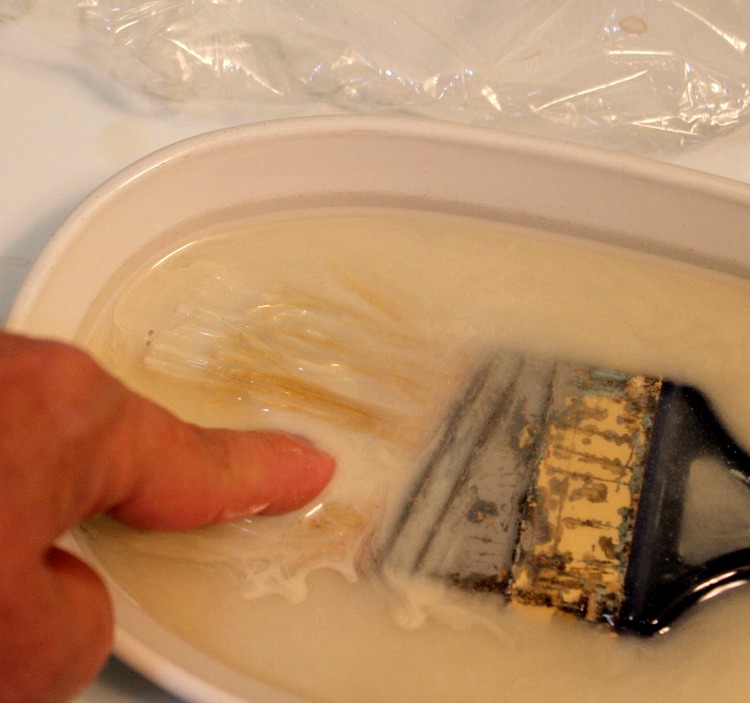 I started working the alcohol through the bristles every fifteen to thirty minutes — basically whenever I remembered – throughout the afternoon.  I changed the alcohol once when it became thick and more sediment had gathered in the bottom.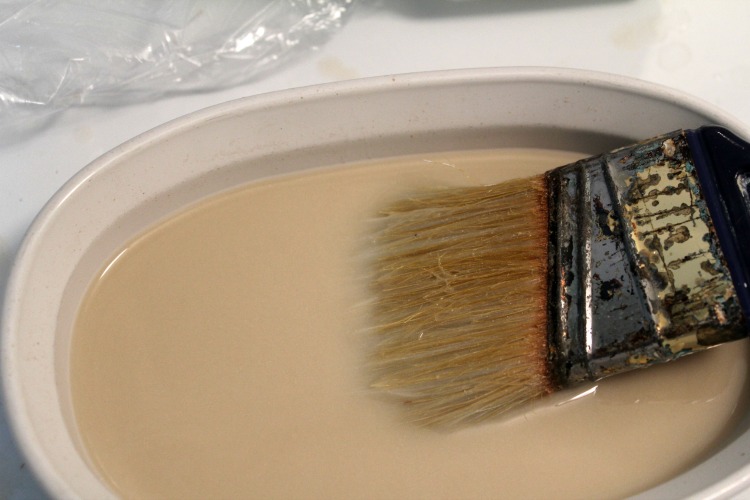 Bristles are paint free.  I grabbed a stiff tile brush and scrubbed the handle and ferrule (the metal part), then combed gently through the bristles.  A thorough rinse with running water finished the process.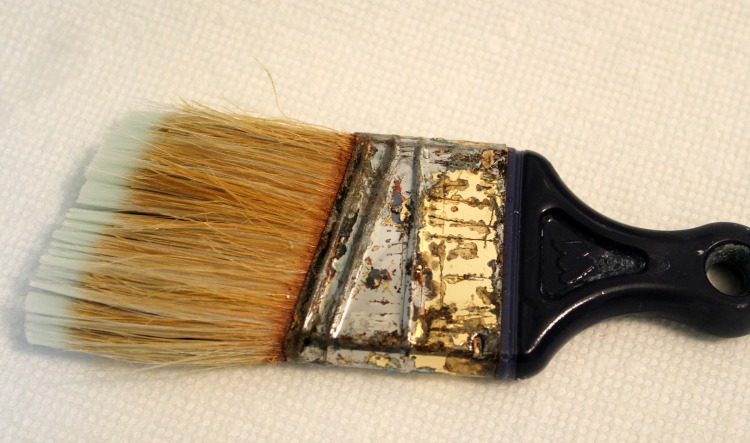 It's not pretty, but the brush is clean and usable.  I really thought I would be throwing it away and instead it has painted a few more miles 🙂   I use the rubbing alcohol treatment regularly on paint brushes now.  I also clean my brushes more often.
I only bag the brushes when I'm leaving the project for an hour or so or if I am working on a small project.  I used  to "save" the brush for days – even weeks — to finish a long term project.  Now I wonder why I started that because this process is so easy and takes so little time.   I clean the brush with running water during a long pause – like overnight —  in painting.   Then when I resume painting the next day I start with a fresh, clean brush.   When the paint on the brush turns thick, the handle is sticky and the ferrule is covered with paint after a long day of painting, I rinse well in running water, blot it semi- dry with a rag or paper towel and right into the alcohol bath it goes. It takes an hour long soak or less,  rather than the overnight process required by the badly abused brush above.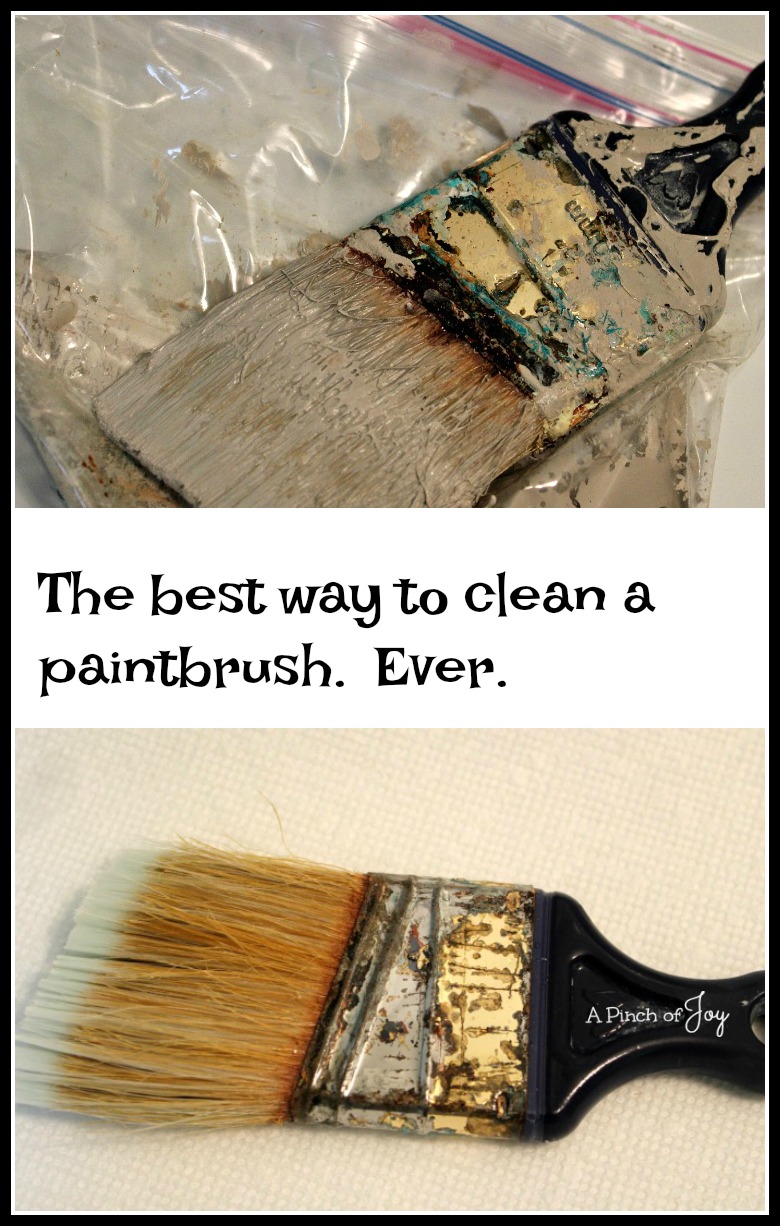 I saved my favorite brush from the trash.  And in doing so,  I learned the finished painting project is crisper and more professional with periodically clean brushes than it would be if I were using a gunked up brush to start the day.
I'm so glad you stopped by today!   Be sure to follow A Pinch of Joy so you don't miss a thing!    If you found this helpful or inspiring, please share!  Your support of A Pinch of Joy is appreciated!
Save
Save