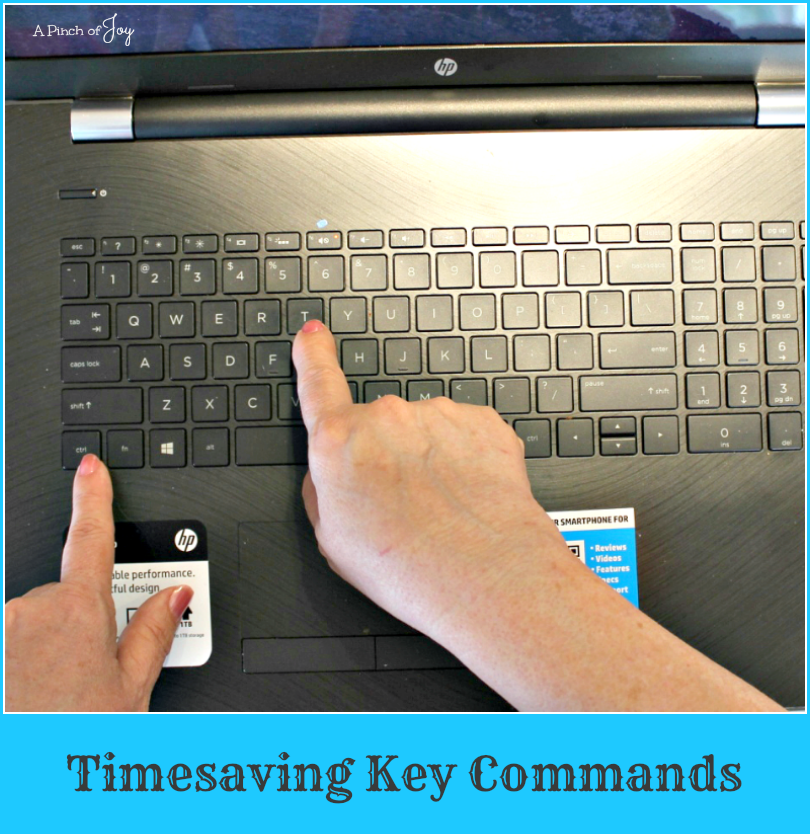 I'm sharing one of my Mother's Day gift!!  You may have noticed that posts have been a bit scarce.  First it was the back, then carpal tunnel and then . . . in short, I need to learn to work smarter in order to spend less time doing what I do on the computer and to use different muscles doing it! I already use voice to text and a touch screen, but for the keyboard here's some user friendly computer tips  from the in-house tech guru.  One or two of his tips I knew (and didn't do), but some are new to me.  I like desktop because it is faster for me than a laptop and the fact I didn't know this information may be why!    (Clearing the cache regularly could be important for privacy concerns too, btw.)    Sharing so if you need a reminder, a change or more information as I do — you'll have it!  Thanks, Bytes!
——————————————-
           Hi, It's Bytes, Charlene's son. I manage the site for her, along with doing other tech support. For a Mother's day  gift I'm writing a post. In blogging, content is king and good content takes time.  Sticking with the theme of tech support, blogs, and time,  here is a single bit of advice to make using your computer easier and faster.  Let go of your computer mouse as often as you can. Decades ago the mouse made computers simpler to use because point and click  is easy compared to typing stuff like "cd:/workstuff/reports/jan".    But using key commands are faster and easier then using the mouse. For example, to bookmark this page using the mouse would take 4 steps : move the mouse pointer to the star, click the star, move the mouse pointer to the okay button, click the okay button.  To bookmark this page using key commands is only two steps:  The key combination of control and B, then enter. Done.
          Pick the three things you do the most in any program, And find the key commands for them.  For browsing it starts with scrolling, the back button, and opening a link in a new tab.
Scrolling up and down the page:     pgup & pgdn aka: page up & page down
The most used hotkeys are page up and page down. They are holdovers from the days of text only operating systems. They're still around because you need to scroll the screen in just about every program.  The page buttons cover the most area in the shortest amount of time with the least effort. You may have to click on the area you want to scroll so the computer knows what you're focusing on. Tap the buttons, otherwise it all flies by so fast you can't read anything.
The back button or Go back a page:     alt + ←,  aka: alt left arrow      
There is always a need to go back a page or four.
Open a link in new tab:                Ctrl + click link.
Does the same thing that clicking the scroll wheel on the mouse will do.  But laptops don't have scroll wheels. Using this key command is easier than keeping track of a wireless mouse while on the road, and cheaper than replacing the mouse when you forget it somewhere.   It also works on bookmarks.
           When I said "Browsing" I wasn't talking about just surfing the web. These key commands also do the same things for navigating in the windows folders. The two most common tasks that the average user will does.  The rest of the key commands I'm listing here are mostly only for web browsers.
Clear browser cache:   ctrl + shift + del
This has become my first step when I'm troubleshooting a slow internet connection.  The web is very graphics-heavy.   All the little icons and buttons that make up a web page, and all of those pictures that show up in your Facebook news feed hang around on your computer for later use. The idea being that you're saving download time.   At a certain point, your browser has to sort through so much stuff that it's faster to just download it anyway.  This hot key opens up a window that allows you to clear out all of that extra stuff. It's great first step because it won't make anything worse, but it can make things better.
Search the page for a word:    Ctrl + f.
I often  find myself researching some obscure topic, Or needing a precise detail. so I get a lot of use out of this one. I can know in 10 seconds if a page has the information I'm looking for or not.
Open a new blank tab:   Crtl + t

I use this a lot. Browsers show the most visited sites, and it's faster than typing in the address bar or digging through bookmarks.
Reopen most recently closed tab:   ctrl + shift + t
Those moments when you accidentally closed a tab you still need. rather than digging through your browser's history, or finding the original link, control shift T will bring it right back.
Navigate between open tabs:  Crtl + 1 / crtl + 2  / ect

This especially comes in handy when reading instructions on one website on how to configure something on another. It's also really handy for comparing two products while shopping.
Add a Bookmark:      ctrl + b

Of course. For saving those sites you need almost daily. Or the ones you'll get back to sometime this year. maybe..
Highlight address bar:    Ctrl + l
I use this a lot because, because If I'm not emailing or texting a link, I am copying it to paste into a post. It was also handy when I was doing tech support over the phone, and the client couldn't find the address bar. Sometimes it was easier to guide people to the ctrl key..
Go to home page:     alt + home
I not sure if people still use a home page. I hadn't for a long time. But If you do. This is the fastest way to get back. If you don't have a website you want to go straight to the moment you start your browser, then I recommend making your favorite search engine your homepage.
These are key commands that I personally find useful when working with web browsers. But think about the programs you use the most and what tasks you do the most often. Or think about the tasks you find the most frustrating. Look for key commands for those tasks. It will make them easier and faster.