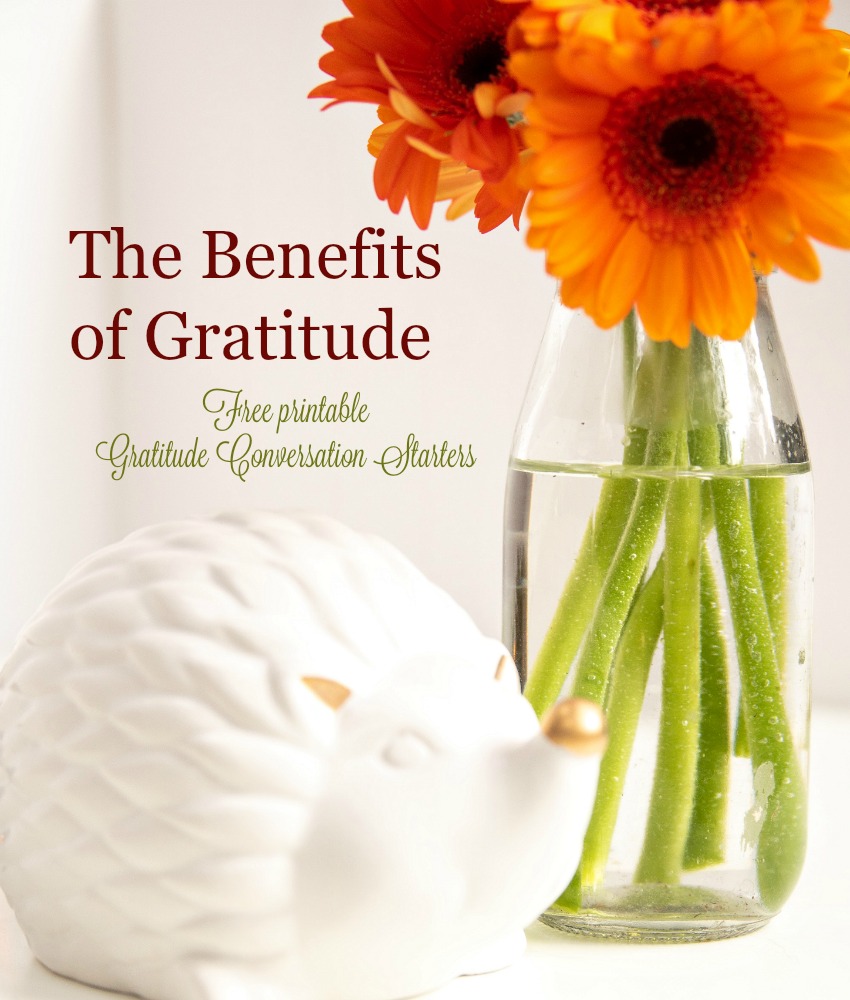 November begins the holiday season with high expectations for a cozy and festive time of year. However, for many this time of year is tinged with sadness or  anxiety.   Research (and common sense) suggests one aspect of  Thanksgiving  can lift our spirits, and it's built right into the holiday — expressing gratitude.  Gratitude is thankful appreciation for what we receive, tangible or intangible.  However, gratitude is not just for Thanksgiving.  It is a way of life.  Being thankful allows you to recognize and appreciate the amazing things in your life.  It is good for you, too.  Benefits – backed up by science and research —  of being thankful include:
A connection to something larger than ourselves.   With gratitude, people acknowledge the goodness in their lives.  In the process, people usually recognize that the source of that goodness lies at least partially outside themselves.  Goodness comes from other people, a higher power, or nature.  Gratitude helps us see how we fit into the world.
Improved relationships.  Expressing gratitude to one's partner, family and friends deepens our relationships.  When your cup is overflowing with gratitude you are more likely to help others.  One study of couples found that individuals who took time to express gratitude for their partner not only felt more positive toward the other person but also felt more comfortable expressing concerns about their relationship.
Better Health.  Being grateful has been shown to reduce stress, help with pain relief, lower blood pressure, induce relaxation, improve sleep time and quality,  increased motivation to exercise regularly and eat less, reduce inflammation, improve and maintain heart health and cognive function.  Grateful people are more likely to take care of their health with regular checkups and by following doctor's recommendations.
Builds resilience.  Gratitude reduces a multitude of toxic emotions, from envy and resentment to frustration and regret.  Being thankful  helps us feel better about our circumstances, which can lead to feeling better about yourself.  Being focused on the positive and not on ourselves  makes us happier and more content,  besides alleviating depression and sadness. Gratitude helps people refocus on what they have instead of what they lack and that makes us stronger, mentally and emotionally.  Gratefulness has the power to heal past hurts, and give us hope and inspiration for the future.
Gratitude is a way for us to appreciate what we have instead of always reaching for something new in the hopes it will make us happier. Gratitude grows stronger with use and practice.   Start now with Today I Choose Gratitude for yourself.  And with the Gratitude Conversation Starters for friends and family.  Use them at your Thanksgiving celebration.  Or any time friends and family gather, no matter how many or how few are present.   Both activities require very little time.   Begin changing your life today with these small efforts.  The payback will be greater than you ever imagined!
Please Pin! 
I'm so glad you stopped by today!   Follow A Pinch of Joy using the icons on the teal bar at the top of the page so you don't miss a thing!   I'd love to have your company on this venture!!  Share: if you found this helpful or inspiring please click one of the sharing buttons below!  Your support of A Pinch of Joy is appreciated!
Shared with these awesome link parties here