For the first time in my life, I 've seen a garter snake.  He/she/it keeps showing up on the west side of the house, when least expected, slithering out from under the edge of the walk by the gate.  Actually there are two.  A much bigger one poked a head out  about the time I bent over to pull a weed from the rocks surrounding the egress window well.  Needless to say, we both moved very quickly away from one another!!!  They are "pretty" in their own way – preferably further away!  — and do their part to keep the pesky insects under control as they slither around the garden.  But my heart races and I am high alert every time I see them and who needs that!!? So my solution is to stay on the other side of the house!    May you find practical solutions for all your problems this week!!  Thanks for stopping by to share your awesome posts!  I learn something new every week here!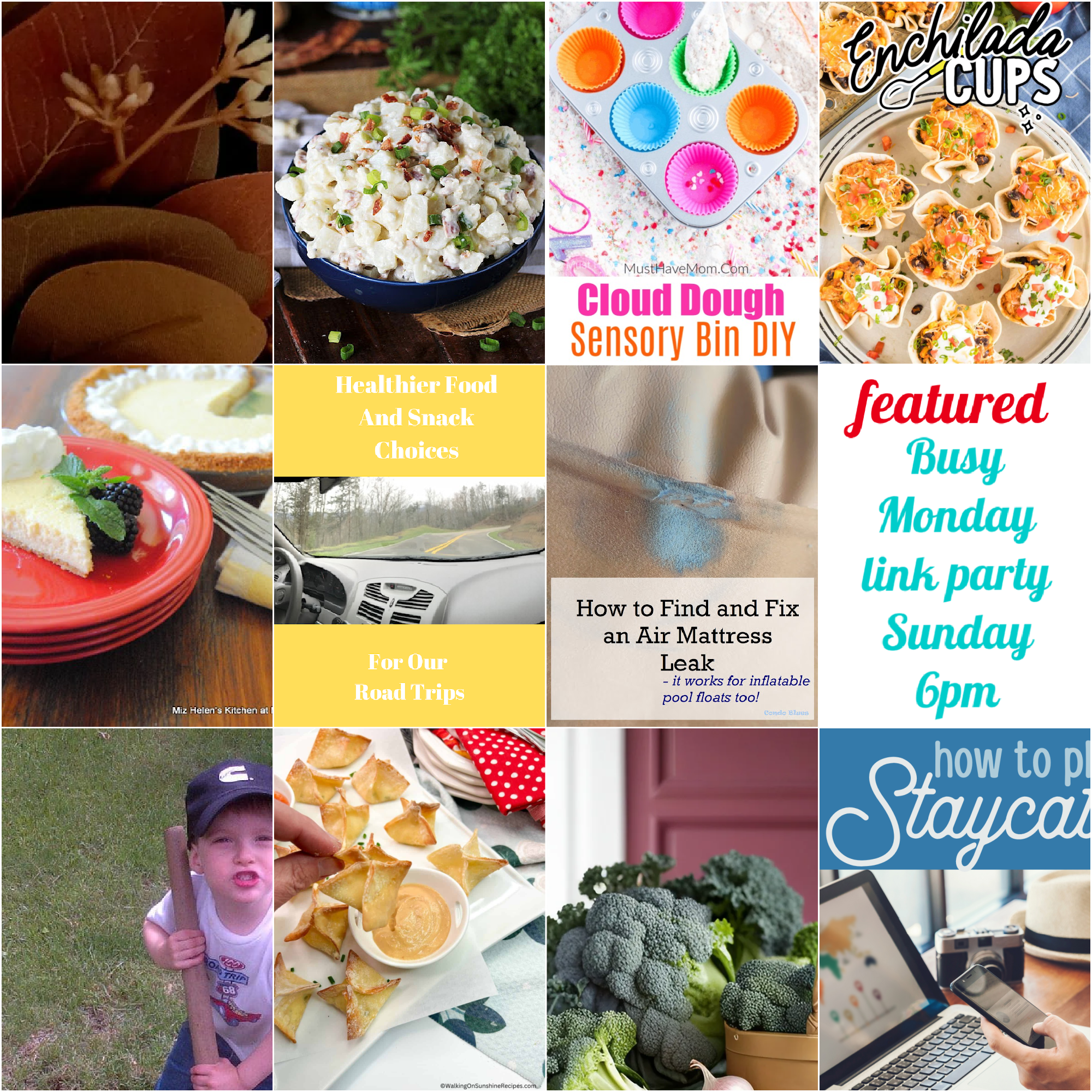 Perfectly Imperfect – Tell Them How You Really Feel Now Anniversary Idea     The Kitchen Is My Playground – Easy Bacon Blue Cheese Potato Salad  Must Have Mom – Cloud Dough Recipe and Cupcake Sensory Bin     Spaceships and Laser Beams – Enchilada Cups  Miz Helen's Country Cottage – Buttermilk Ice Box Pie  Life of Two Snowbirds – Healthier Food and Snack Choices for Traveling  Condo Blues – How to Find and Fix an Air Mattress Leak  Organized Motherhood – 5 Ways to Raise Kids with a Good Work Ethic  Walking on Sunshine – Air Fryer Cream Cheese Wontons     Secret Life of Homesteaders – What to Plant in a Fall Vegetable Garden    This Couple Travels  – How to Plan a Staycation
Link only posts you created yourself. Please no link parties, sales pages, giveaways. Visit others and give the gift of a comment. It's a party! By linking, you agree photos are your own and posts may be shared on social media with attribution to you. All features are pinned to the Busy Monday Feature Board or the Busy Monday Recipes Board.

You are invited to the Inlinkz link party!