As a child,  one of our sons had food allergies which really limited the kind of sweets he could have.  Fortunately, he "outgrew"  them and they didn't stunt his growth at all  as one elderly relative worried – now 6'2" and still growing I think!   I was really surprised as a Den Mother to find that most of the kids in his Cub Scout den also had some kind of food allergy!   (Shhhhhh!  Don't tell him I referred back to his childhood for that bit of information!)   It really was a struggle  sometimes to find treats.   One result was that I became very conscious of the need to find alternatives to candy.   So — just in time  for Friday Favorites:   Six Valentines:  No candy required!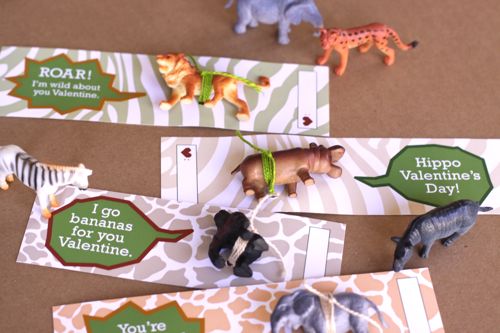 Design Mom provides tags and shows you how she fastened the animals to them with ribbon.  She also provides an alternative – toppers that can be stapled to a bag. Scroll to the very bottom of the post for  free printables with sayings for each animal.   I'm wild about these valentines!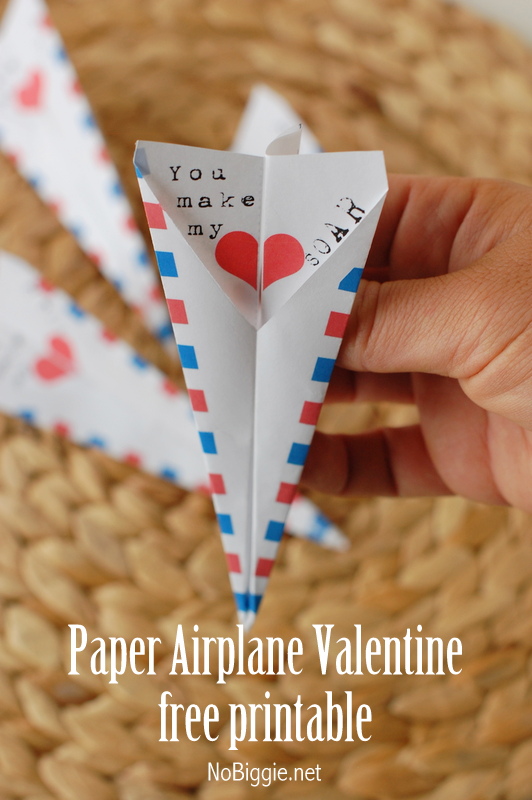 Valentine, you make my heart soar!  Toy and valentine card in one.  From no biggie.  There is a video, a tutorial and at the bottom of the post a link to the printable.   Cute for both boys and girls!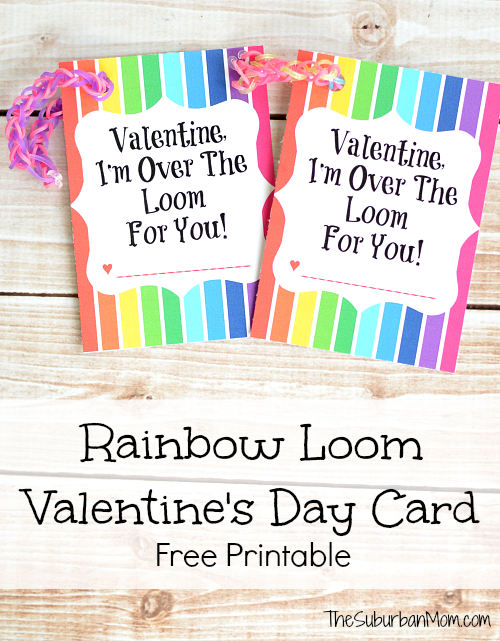 If someone at your house  loves to turn out bracelets by the bushel, check out the colorful rainbow printable cards to accompany them.  Great Valentine card and gift idea  from The Suburban Mom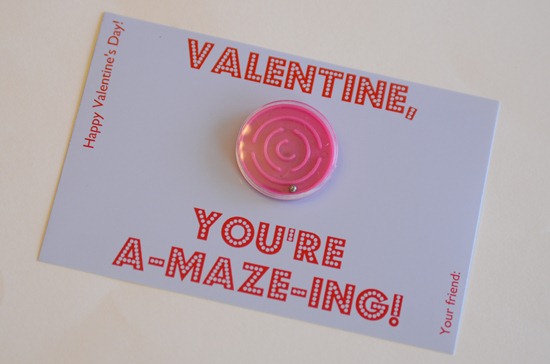 Valentine you're A Maze Ing from Crap I've Made.   Inexpensive game from the party supply store or section.  Cute play on words that upper elementary kids will love!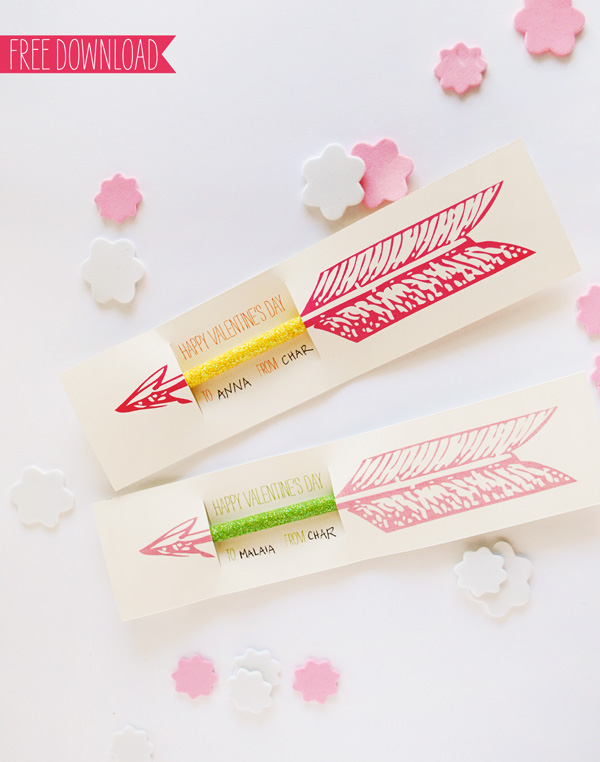 Arrow cards with cutouts to slide a pencil in for the shaft of the arrow.  Link below the first picture with a boy version link just a bit further down.  Cute and simple from Sweet Muffin Suite.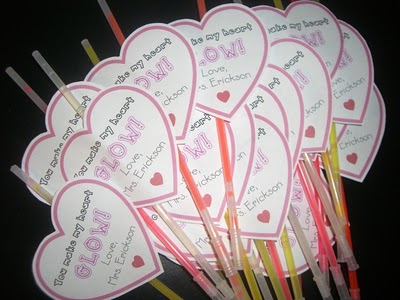 Free Valentine hearts to print and cut out.  Tape glow sticks to the back for a glowing gift.  Easy, peasy from the teacher wife.
Other Valentine Roundups by A Pinch of Joy
No candy Valentines for Kids
Valentine Crafts for Kids 
27 Valentine Printables for the big and little loves in your life
26 Valentine Ideas for all ages
Valentine Printables – for parties and preschoolers
I'm so glad you stopped by today!   Be sure to follow A Pinch of Joy so you don't miss a thing!  I'd love to have your company on this venture!!

Subscribe:  email  on the sidebar  or follow on Facebook /  RSS feed  / bloglovin' /   twitter  and check out my  pinterest boards.   Share: if you found this helpful or inspiring please click one of the buttons below!  Your support of A Pinch of Joy is appreciated!