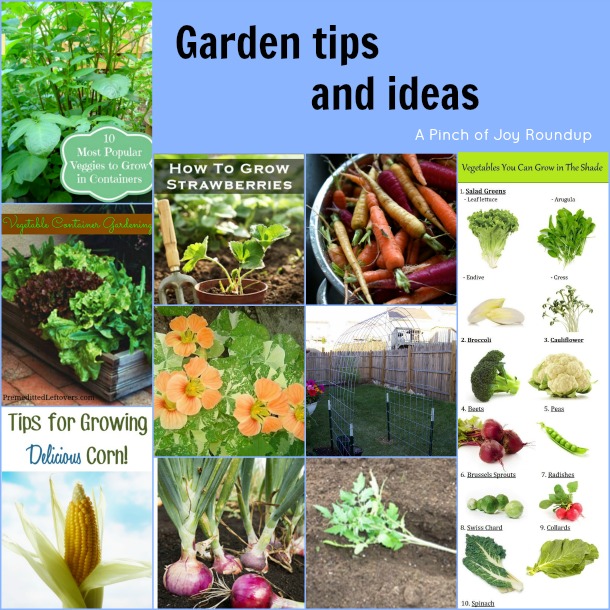 Moms Need to Know — 10 Most Popular Vegetables to Grow in Containers
Premeditated Leftovers — Vegetable Container Gardening
The Frugal Girls — Tips for Growing Delicious Corn
Tipnut — How to Grow Strawberries
Veggie Gardener — Companion Plantings with herbs
Weekend Gardener — 9 Tricks for Growing Onions
Chiots Run — Tips for Growing Great Carrots
Garden Web — Vegetable Arch from cattle panel
Grow Garden Tomatoes — How to plant tomatoes
Its A Green Life — Vegetables You Can Grow in the Shade
You might also want to check out these posts:


Grow Potatoes in a Container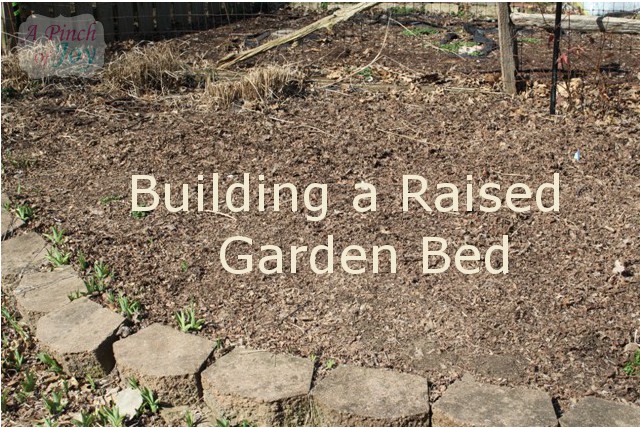 Building a Raised Garden Bed  — Part 1 in a four part series where we built a raised garden bed, filled it with soil and planted, plus what we'd do differently.
I'm so glad you stopped by today!   Be sure to follow A Pinch of Joy so you don't miss a thing!  I'd love to have your company on this venture!!

Subscribe:  email  on the sidebar  or follow on Facebook /  RSS feed  / bloglovin' /   twitter  and check out my  pinterest boards.   Share: if you found this helpful or inspiring please click one of the buttons below!  Your support of A Pinch of Joy is appreciated!
Save