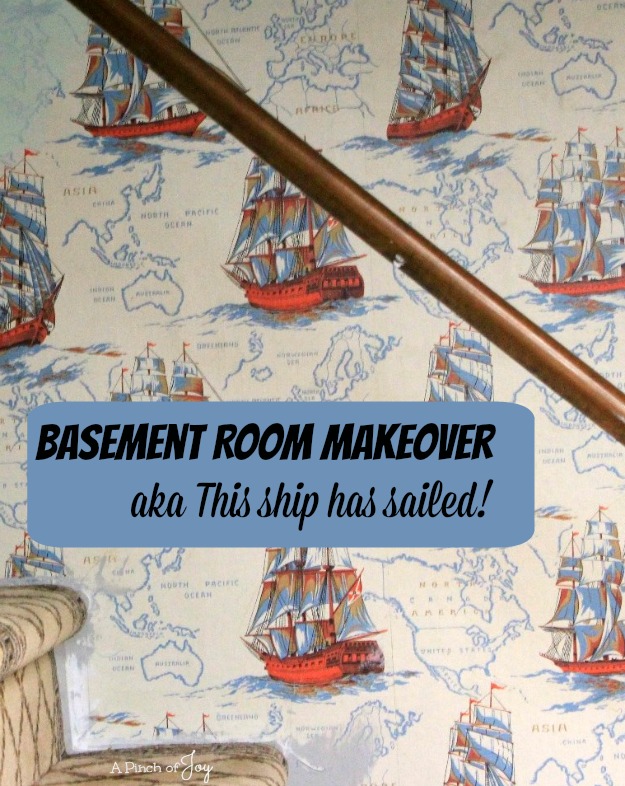 Remember this unique wallpaper from the Stair Makeover we did a while back?? It was here when we moved in and  I'm so glad to say it's no longer a part of the scenery!  Those ships have sailed into the sunset!!!    One of our projects over the holidays was to work on the Basement room.  It was a playroom, a model train room, an exercise room  and, eventually, a very tired room.  A fresh wall made that even more obvious.  Here's what was here — besides the ships: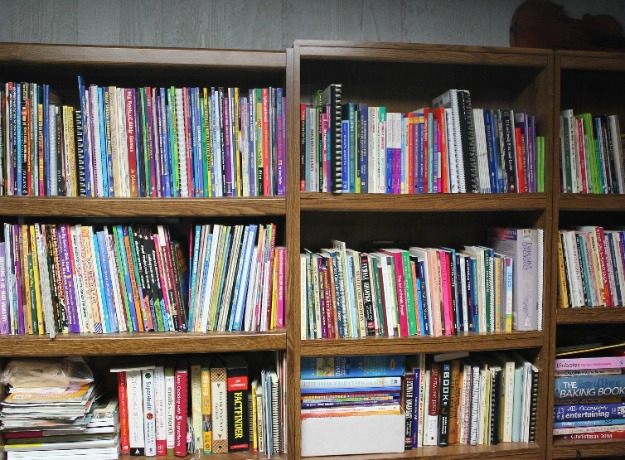 A wall full of overflowing bookshelves.  I sold many of them, donated a bunch and whittled almost 5000 down to about 500.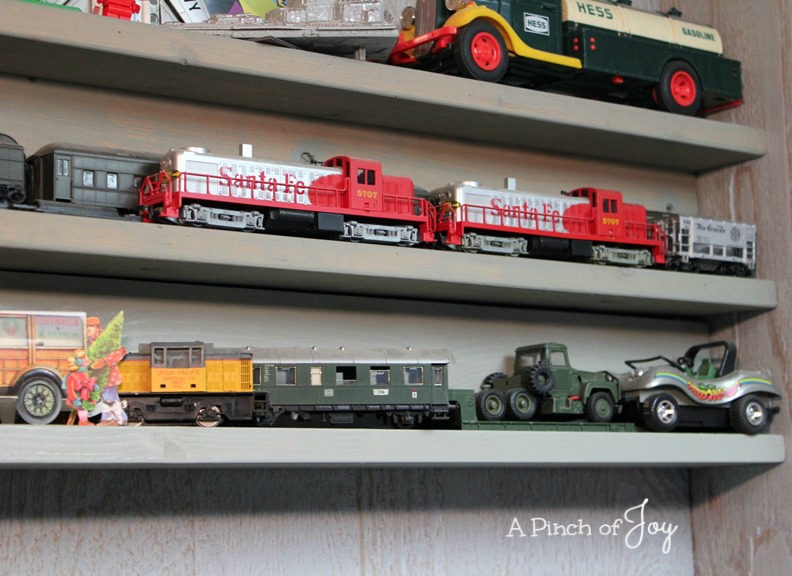 Model trains, cars, and anything else that had wheels  were displayed on the two long walls at head height.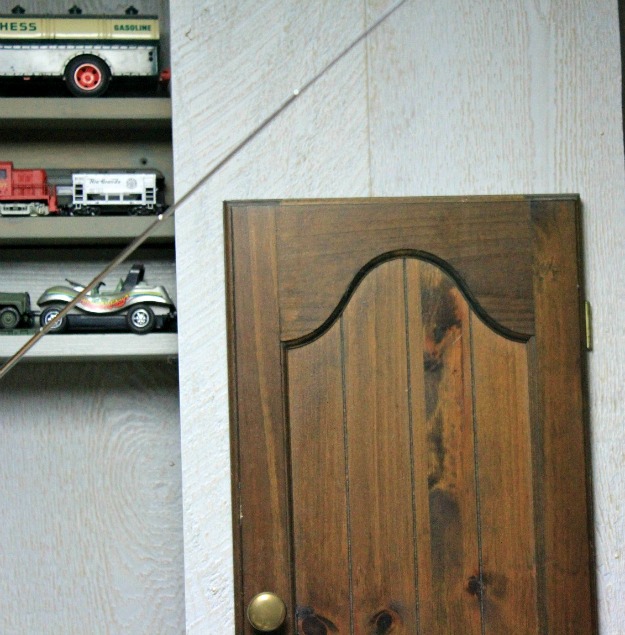 Unpainted doors covered the water meter.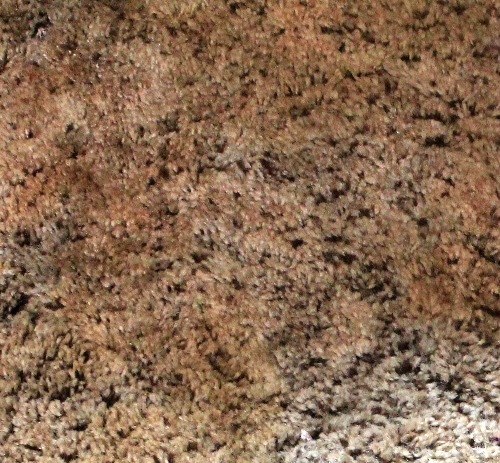 And this "lovely" carpet that has been here literally for decades — before we owned the house!
We rolled up our sleeves and got to work: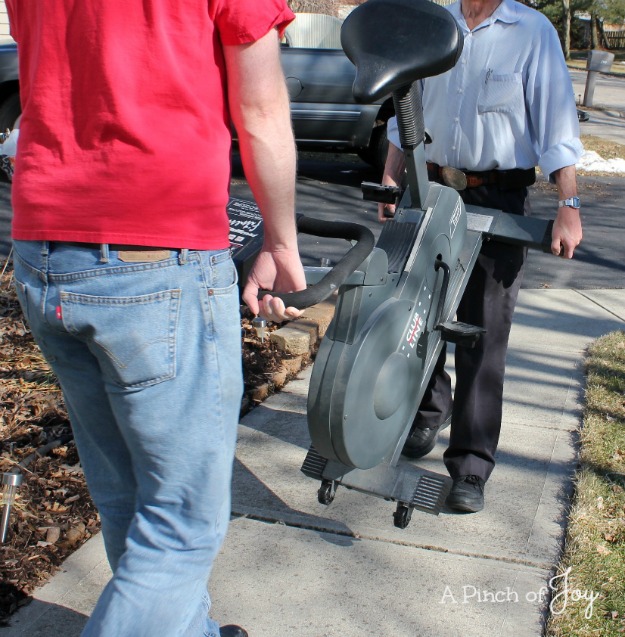 A whole pickup load of "stuff" went to charity.  Exercise equipment, wicker furniture, toys, office material —  ruthless!  Some of it was there only because we never had   made time to move it out.  Time to go!!!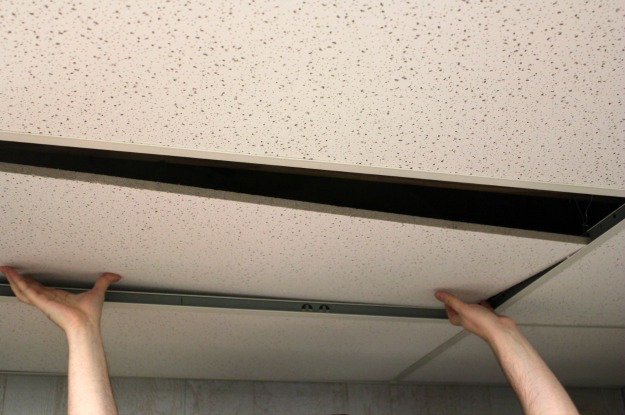 Wheels and Bytes replaced all the ceiling tiles for a much needed fresh look.  New lights were added.  Now we wonder how we ever navigated across the dark room to the adjacent laundry without them!  And we continued to move things out . . out. . out.  The laundry was full of things we were keeping.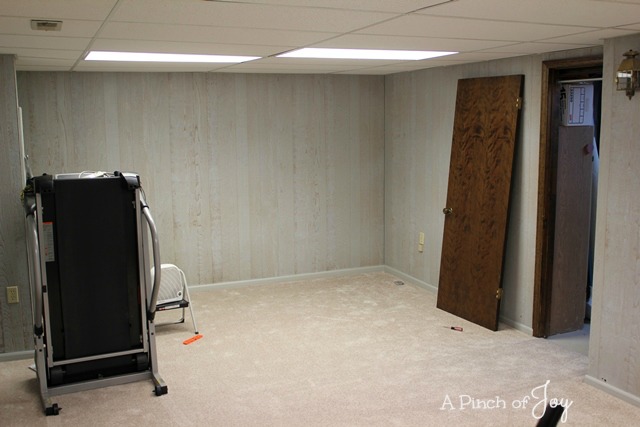 Even the carpet came out so we could install THIS new look and a complete blank slate for starting over.  Well, except for that nautical lamp that's always been there.  And things like the treadmill and "stuff" temporarily stored in the laundry room.  As close to a blank slate as we could get!   The bookshelves are gone, the display shelves disassembled, the walls cleaned.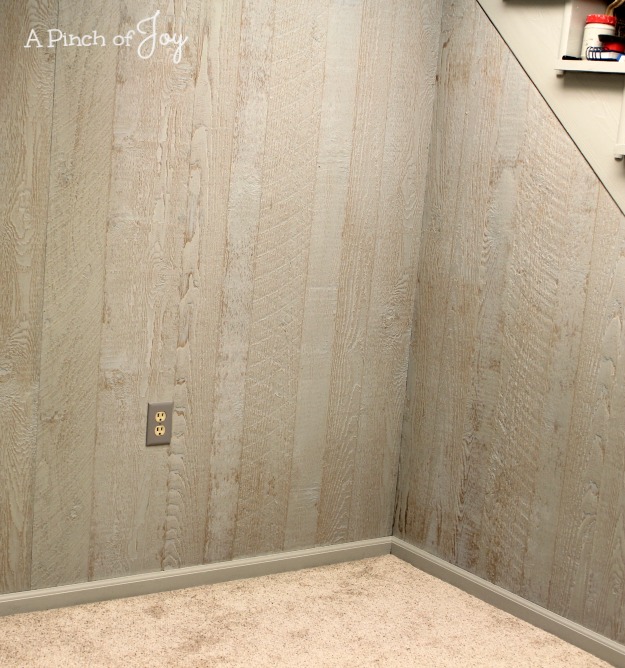 The paneling was installed by a previous owner.  It was there (no time or money required),  in good shape and acceptable!   We painted all the exposed woodwork gray to blend with the paneling.  Getting rid of the contrast between the gray paneling and the dark stained woodwork makes the room look sooo much bigger!   I was too frugal to  buy the receptacles for Wheels to change out, but I did buy new outlet covers that blend in better.   I visited a "world renowned teaching hospital" about the same time we did this and noted they did the same thing in their gray walled waiting room!  I didn't feel so bad — if they can be cheap, so can I!  Looks better than all stark white!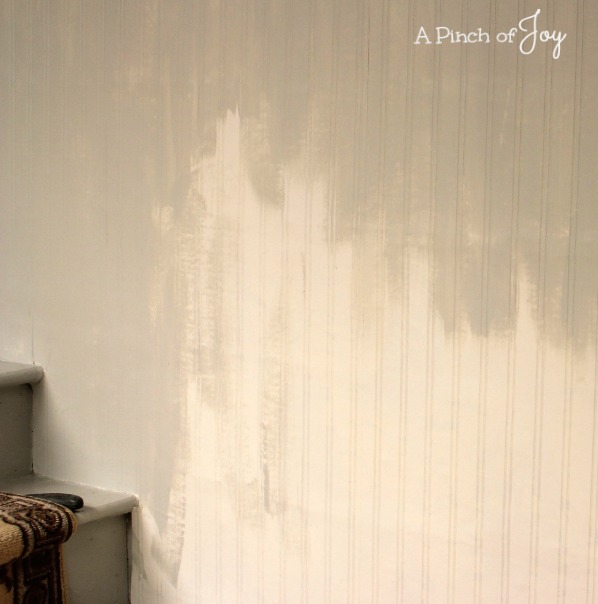 The ship wall was covered with white paintable beadboard paper.  Two coats of gray paint.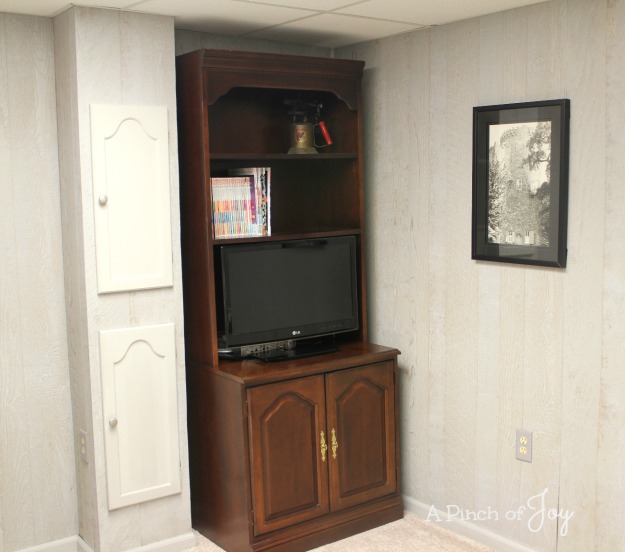 The makeover is still in progress, but you can see the direction it is taking.  Water meter doors now blend into the background with the newly painted baseboards.  Shopping the house for furniture that fits the new purpose.  Art work — framed black and white photos by Wheels from our travels.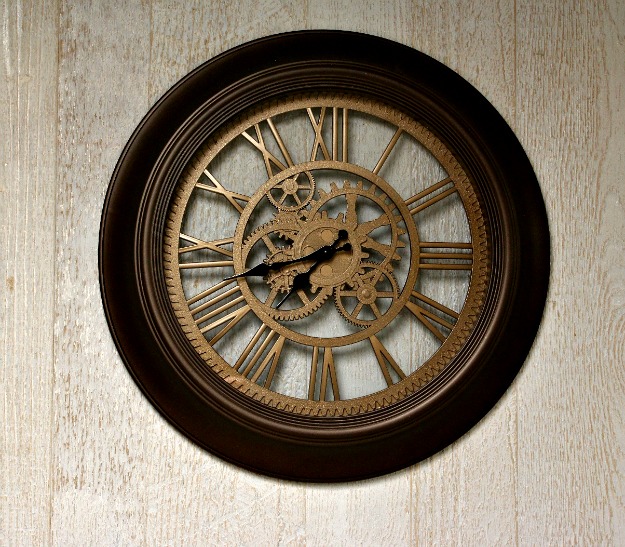 It's about time this place got a makeover!  Has the important things needed for a workout room — clock and tv! Or will it end up a man cave?  Or . . .???