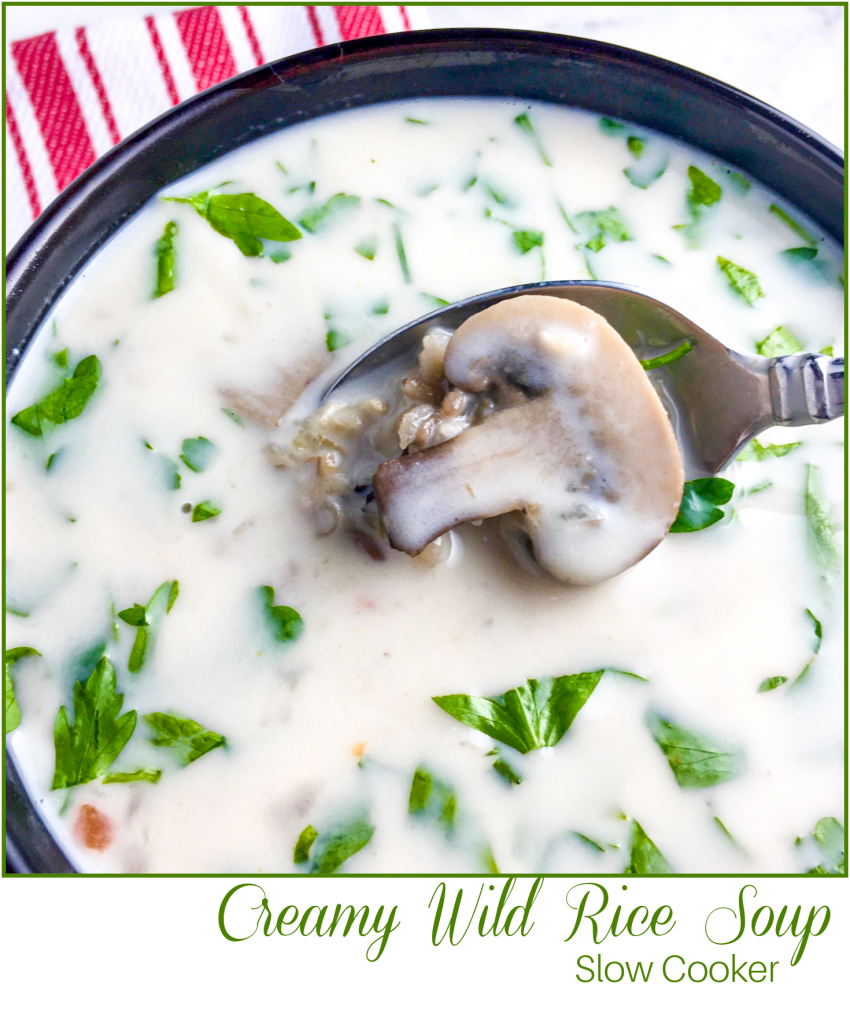 This supremely satisfying Creamy Wild Rice soup is comfort food. The wild rice is filling, while the finely minced and chopped vegetables give the soup consistent flavor. Healthy, nutritious and earthy good.
Beans aren't usually on the menu at Chez Charlene's.  Hearty Calico Beans, of course, which uses kidney beans, lima beans or navy beans.  Tacos or taco salad with black beans or  refried beans.  I had to look up Cannellinni beans when I saw this recipe.  It is one of four types of white beans — Navy beans, Great Northern beans, Cannellini beans, or Baby Lima beans aka butter beans.  I've heard of the other three and used them in cooking.  How did I miss Cannellini beans?
Cannellini beans are the largest of the group and because of their traditional kidney shape, they can also be referred to as White Kidney Beans. They have a nutty, earthy flavor and tender flesh, and are often used in Italian dishes like Minestrone. They retain their shape and texture well, so they're perfect to use in salads, soups, stews, and chili.  But in this recipe they are pureed and used for their creaminess — okay!  The reality is that white beans are  often used interchangeably in recipes.  So if you have only great northern beans on the shelf, use them instead of cannellini beans and you'll be fine.  Note that this recipe uses canned beans!
Coconut milk is not a staple on my pantry shelf, although I use it because it is low-carb.  I buy it for specific recipes – but this one only uses half a cup of coconut milk.   So I went searching for substitutes.  There are four:  1) Greek yogurt can be substituted 1:1 but stir it in just before serving to warm it as it will curdle with prolonged heat.  2) Heavy cream diluted with water by 50% so you'd need to add two Tablespoons of water for one half cup called for in the recipe.  3) Plain almond or soy milk will substitute 1:1 but is a bit thinner than coconut milk so add a teaspoon of cornstarch to thicken it as well 4) Evaporated milk 1:1 – easy peasy.

Creamy Wild Rice
Author:
A Pinch of Joy by Charlene Vance
Ingredients
1 c. multi-color wild rice blend
1 small white onion, roughly chopped
3 stalks celery, roughly chopped
2 large carrots, peeled and chopped
3-4 cloves garlic, peeled
12 oz. fresh mushrooms, washed, divided
1 15-oz. can cannellini beans, undrained**
1 whole bay leaf
2 t. garlic powder
6-8 c. vegetable stock, divided
Salt and black pepper, to taste
½ c. full-fat coconut milk
¼ c. fresh parsley, finely chopped
Instructions
Rinse wild rice under cold running water until water is clear. Drain and transfer to a 5 or 6-quart slow cooker crock.
Add onion, celery, carrots, and garlic to a food processor and pulse until very finely minced and transfer to slow cooker crock.
Add ⅔ of the mushrooms to food processor and pulse until finely chopped. Thinly slice remaining mushrooms and add to slow cooker, along with the finely chopped mushrooms.
Add cannellini beans and a little water to food processor and puree until smooth. Pour into slow cooker crock with other ingredients. Add bay leaf, garlic powder, and 6 cups of vegetable stock. Season with salt and black pepper, to taste, and stir to thoroughly combine all ingredients.
Cover and cook on high for 3-4 hours or low for 6-8. Actual cooking time will vary, so check for doneness after 2½ hours (or 5½ hours on low) and adjust cook time accordingly. (Rice should be tender, but not mushy, when finished).
When cooking time is complete, remove bay leaf and discard. Add coconut milk, chopped parsley, and the remaining vegetable stock, if needed, to achieve the desired consistency.
Season with additional salt and black pepper, to taste, and stir to combine. Serve immediately and enjoy!
Notes
Nutritional values are estimates
Nutrition Information
Calories:
314 |
Carbohydrates:
52 grams |
Protein:
18 grams |
Welcome to A Pinch of Joy! I'm so glad you stopped by today! Follow A Pinch of Joy  so you don't miss a thing! I'd love to have your company on this venture!! Share: if you found this helpful or inspiring please click one of the buttons below! Your support of A Pinch of Joy is appreciated!
Shared with these awesome link parties here