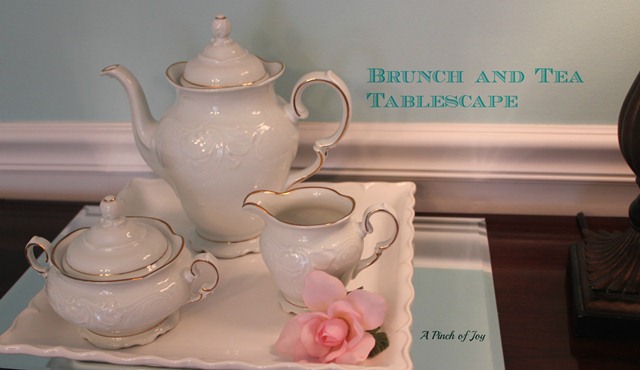 Technically, this should be titled "Brunch with a Tea Party theme and a nod to Valentine's Day".
Because tea is  served mid afternoon.  It didn't even qualify for Elevenses.  The invitation read 10 am.  This affair was an American hybrid.   Tea and nibbles served when it fit the schedule of those attending. But no matter, because the reason for getting together was to have fun and good food no matter the time of day.  Or the weather;  because it snowed  — and snowed — and snowed!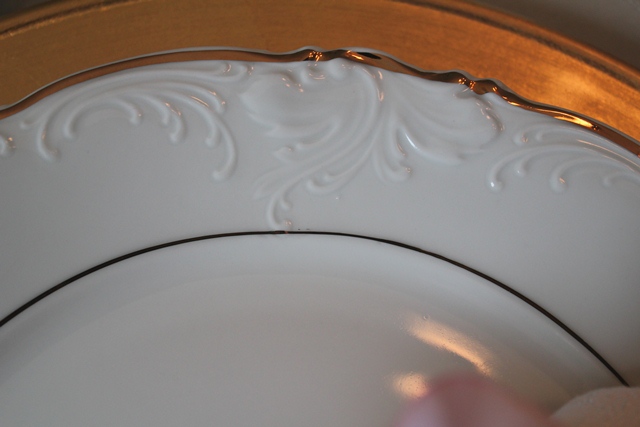 I love using this beautiful white and gold china that belonged to Wheel's mother.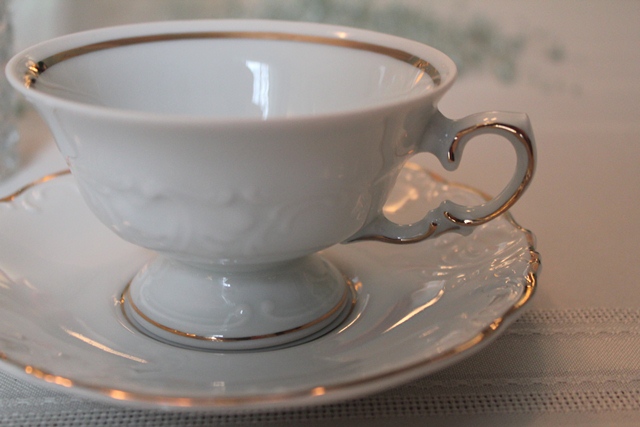 The graceful shape of the pieces makes my heart sing.  And so do the raised swirls and curls of the design, elegant white on white.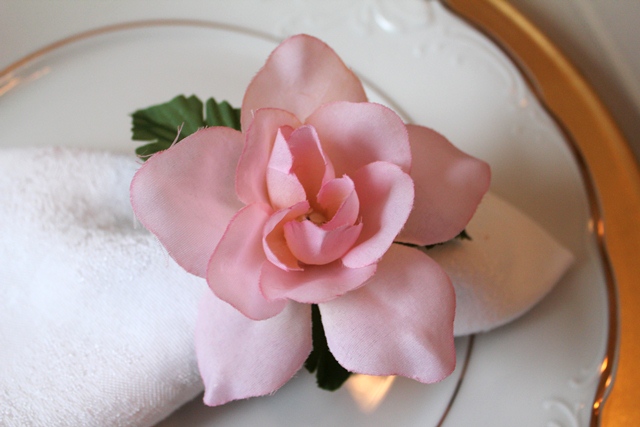 White damask napkins clasped with a ring topped with a silk gardenia.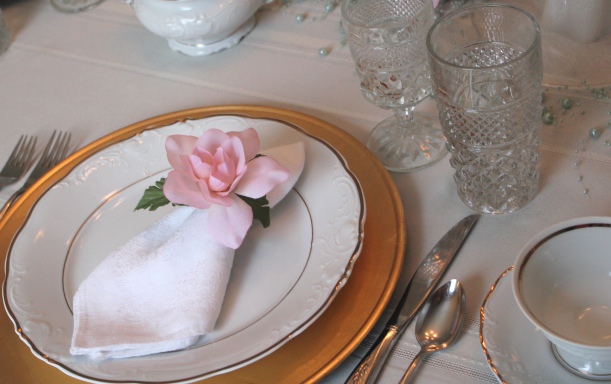 Gold charger, chunky cut glass tumblers and stemmed juice glass and vintage flatware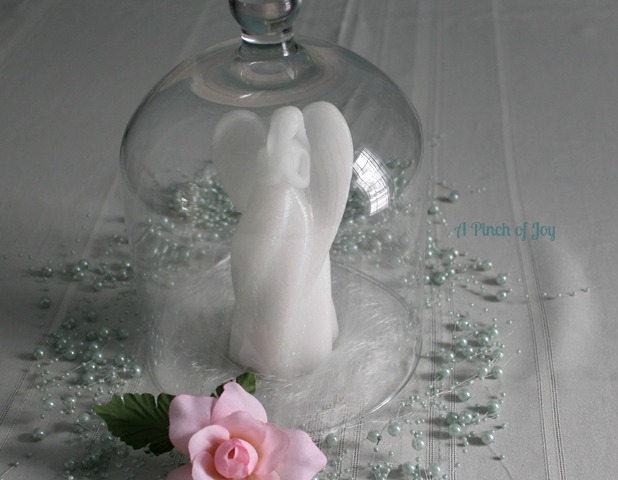 A simple centerpiece with an elegant pearl angel candle under a cloche and surrounded with a hint-of-turquoise strands of  pearl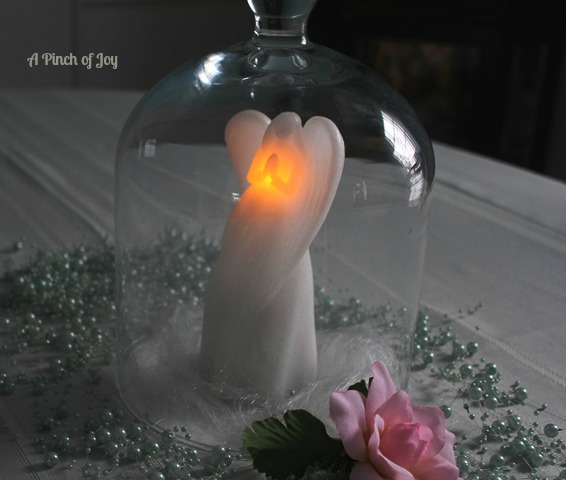 It glows so beautifully at night — a sweet gift from one of the party people!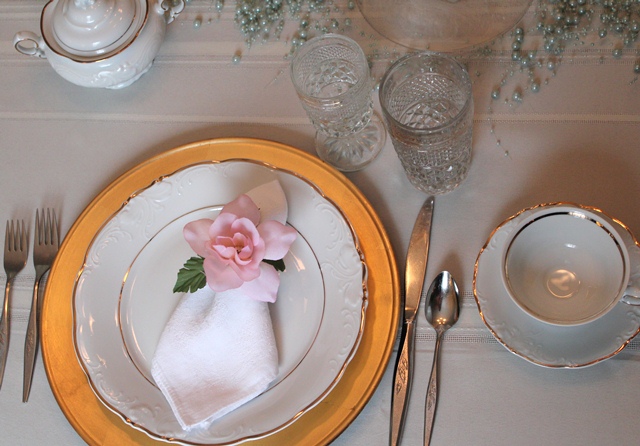 Just waiting for the guests to arrive.
And, while we wait,  if you want to know how those napkin rings were made, here's a look at the back —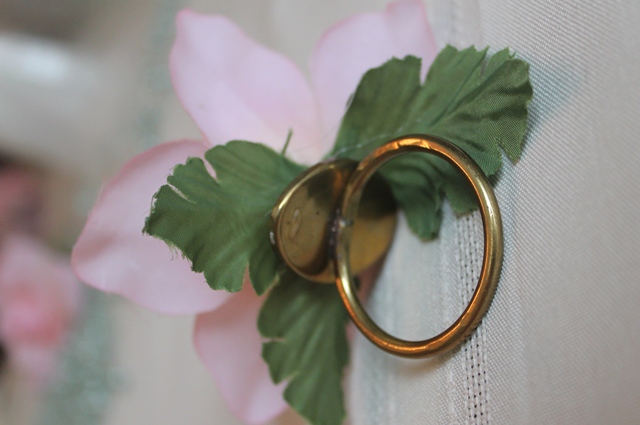 A ring with a flat insignia (these featured sailboats), a silk flower and a glue gun.  So easy. So pretty.
Tea Party invitations        Tea Party Menu
Don't miss a thing —click the buttons above to subscribe by email or RSS feed, follow on facebook or twitter to catch the latest post!  Share with others by  giving this post a Stumble, Tweet, Pin, or Facebook Like by clicking the buttons on the bottom of this post.  Your support of A Pinch of Joy is  appreciated!