The view from my office window will be changing soon. . . .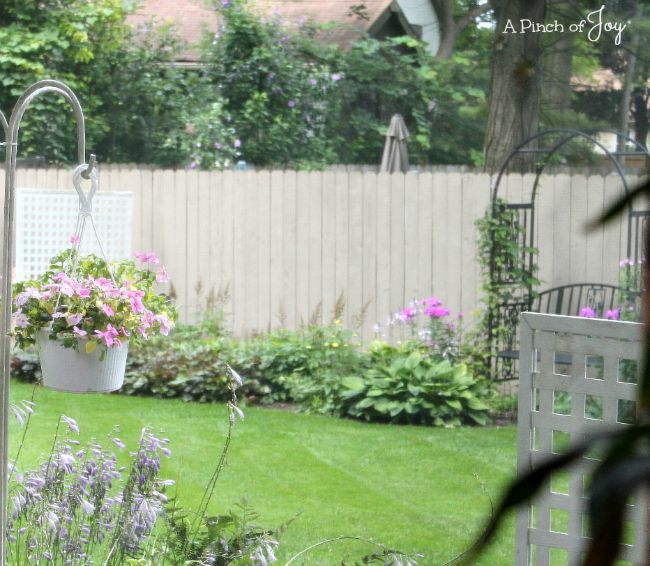 because the sign in the front yard changed.  .  .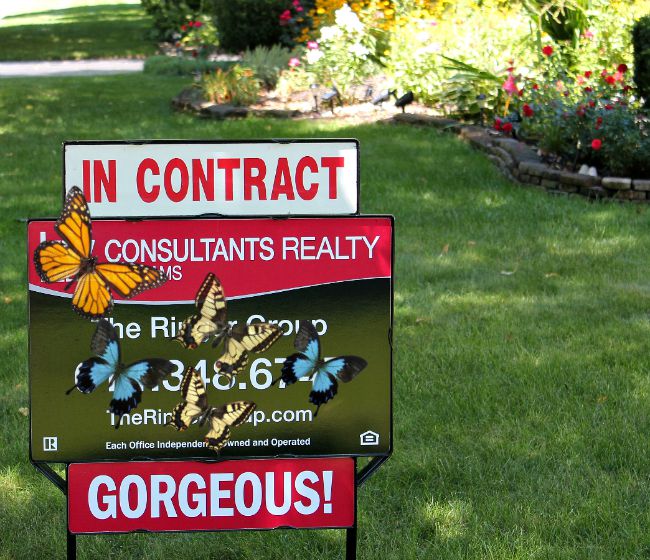 Had open house one Sunday and accepted an offer the next Sunday! 
For a different view. . .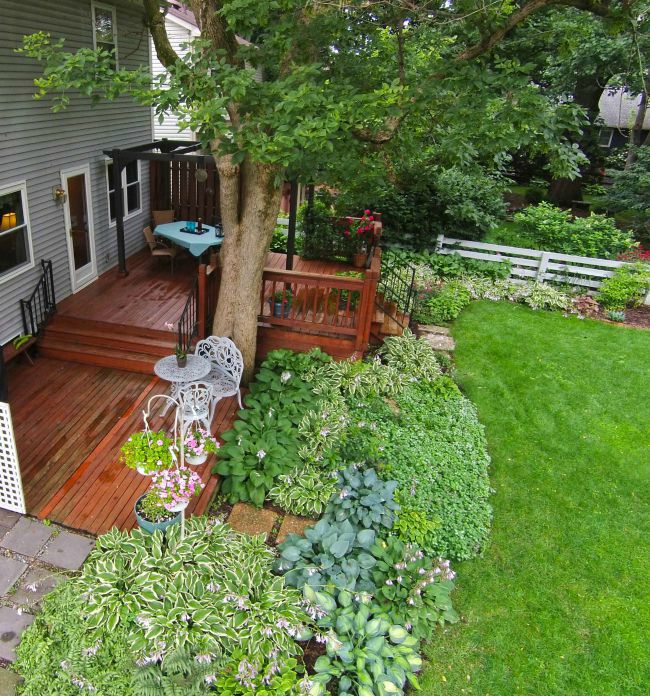 Here we are looking toward the office (where the light is in the window) from the vantage point of the photographer's drone!  The photographer did a fabulous job and made us look really good!  It was fascinating watching him manipulate the quad copter and snap pictures using his cellphone to control the camera.  We will miss this deck!!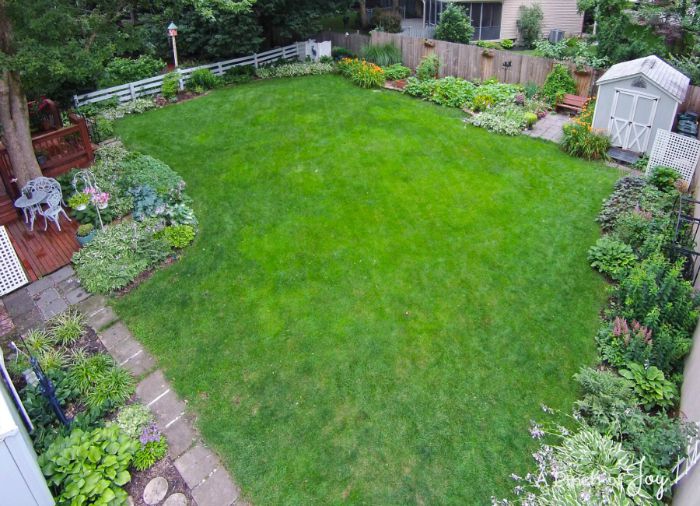 Another great shot by Andy, the photographer.  The perennials, mostly hostas and other shade lovers,  were in full bloom.  I didn't put out annuals this year — no time! — but I did buy a few hanging pots for a bit of color.   You can tell it had just rained again.  This yard had nothing but a few straggly raspberry bushes and a sad weeping willow when we moved in. I put every single stepping stone in place, divided the hostas, and planted the hydrangeas.  Bytes built the "Great Wall of China" retaining wall as my Christmas gift one year.  Wheels and Bytes put together the raised garden beds.  Looking forward to creating a new garden in the new place — with sunshine!!

Thanks for your patience and understanding while we transition to a new home 1000 miles away!