Wheels and I are on the road this week returning from the Great Plains.     Bytes is the power behind  Busy Monday posting on time but he didn't think he was qualified to pick features.   I promise  a Mega Feature Post after we return. Have a great week!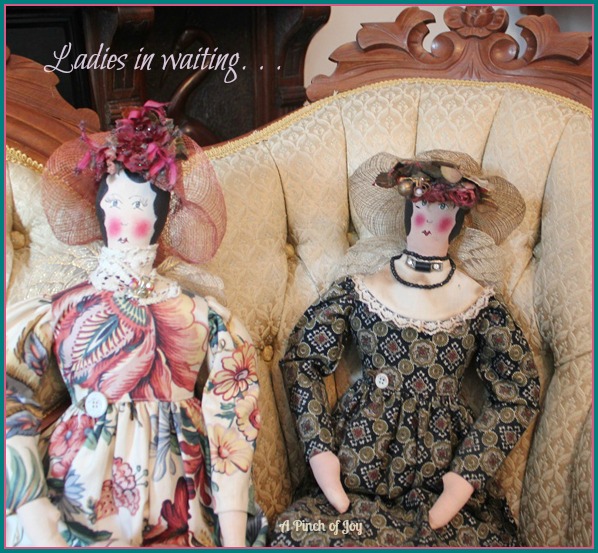 These lovely ladies are from a friend's private collection.  Published by permission.
Party!
Add a Busy Monday button somewhere on your blog or a text link in your post.

 Follow A Pinch of Joy in some way – email, rss,  facebook, twitter, bloglovin'.

Link directly to your post –  anything family friendly  YOU created yourself.   No link parties, sales pages, giveaways.
Thank you for coming by to share your talent and great ideas on Busy Monday each week!   GROW YOUR OWN BLOG!  Visit other Busy Monday links and leave some goodness in the comment box.   Follow  on facebook, pinterest or other media and let the blogger know that you did.  And if you were the recipient of all that sweetness — please return it and pass it on!